Summit Sessions Spotlight: Practical Workshops




When: April 30 to May 2, 2019 | Where: Detroit, Michigan | Theme: Courage
Putting people before profits and greatness before growth takes courage. At this year's Small Giants Community Summit, we're celebrating the brave leaders who build great companies.
And while we love inspiring stories, this year's Summit is also chock-full of practical sessions that'll leave you itching to implement cultural systems and processes in your organization. Check out a few of the practical sessions you'll experience this year:
How to Get Your Business to Run Without You

What would happen if you completely walked away from your company for an entire month?
Elena Harman, CEO of Vantage Evaluation, put that to the test when she took a month-long sabbatical and left her team in charge of themselves. In her absence, the team successfully managed everything from on-boarding new employees and signing new contracts to handling difficult client relationships. In this breakout session, hear both Elena's perspective and the perspective of her team member, Morgan Cook, on the systems they implemented to ensure that the culture thrived in Elena's absence. Plus, learn how to successfully re-enter your company after an extended break without disrupting the magic of a business that runs without you.


The Feedback Loop: How to Create a Culture of Feedback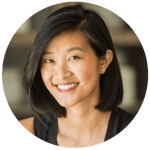 What gets in the way of honest feedback in the workplace?
Claire Lew, CEO of Know Your Team, is on a mission to help people become happier at work. Giving and receiving feedback is key to cultivating an open, honest workplace environment, yet many of us avoid doing it. In this interactive session, Claire will share common leadership blind spots and what gets in the way of giving honest feedback. Through a series of hands-on exercises, you'll learn new techniques for giving and receiving feedback that you can implement in your organization right away.
How Purpose-Driven Companies Raise Mission-Aligned Capital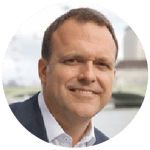 You have no plans to ever sell your company. Is it possible to take outside capital without jeopardizing your core values?
When you need money to grow, it's not easy to find aligned partners who share your vision for growing the business. Michael Whelchel, Co-Founder and Managing Partner of Big Path Capital, is an expert in creating funding plans that help purpose-driven companies raise values-aligned capital. In this breakout session, Michael Whelchel sits down with Blair Kellison, CEO of Traditional Medicinals (TM), to talk about how TM found aligned investors with a private liquid market and what purpose-driven leaders need to know about forming successful investor relationships.



Grab your tickets and join your purpose-driven leadership tribe for three days of inspiring stories,
practical takeaways, cool venues, and great conversations.