3 Ways Great Hires Make for Healthy Cultures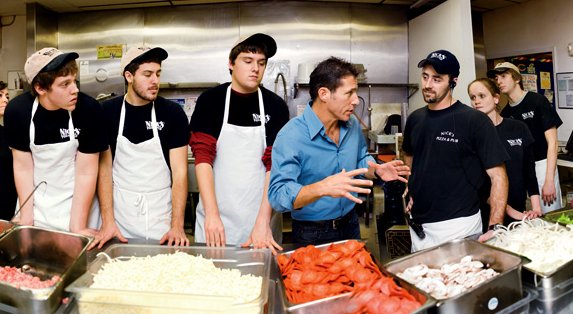 A single great hire can make an enormous impact on a company. Small Giants experience incredible benefits and gains in positivity when their systems attract and nurture the right people.
Cultural Impacts of a Great Hire
1. Tuning Up Team Morale
Saying that good hires positively affect team morale may not seem like much of a stretch. But the hiring of a good employee (and a good hiring process, period) filters itself into the many parts and practices that make a great team. A good hire brings new perspective and energy to a team that might be flagging for new ideas while also relieving pressure on a team that was missing a teammate.
Vera Fischer of 97° West in Austin, Texas captures the unifying factor of a great hiring process:
"The absolute most successful aspect of our hiring process is the team interview. Once all of us have met a candidate, we huddle up and discuss why/why not this person is a good fit. If we all want this person, then there is total buy-in with the new team member. No one walks in my office and says 'who hired this person, because they aren't doing what they're supposed to do.'"
2. Freedom to Focus
The trickle-up effect of a good hire extends itself all the way to the top of the leadership—especially for smaller companies. A successful hiring means leadership doesn't have to worry about the work employees are doing—and they don't feel the need to approve their work. Compare this to the turmoil of micromanaging a poor hire and you can easily see the value of hiring right the first time.
Rich Sheridan and Lisamarie Babick of Menlo Innovations in Ann Arbor, Mich. provide a practical indicator of how focus is improved: "The Factory Floor Manager is no longer freaking out that there aren't enough people available for all the work we've got in the pipeline."
3. Plugging the Drain on the Bottom Line
Return on Investment. High employee engagement. Retention. VERY low turnover of employees. These are all indicators expressed by our survey participants of the sign of a good hire.
They're also items where black ink replaces red on the balance sheet. It doesn't take a deep look to know that a solid employee gained and an employee retained is one that doesn't require the costs of retraining. And there's no cost of replacement for the folks that a bad hire might have driven away. Coupled with a highly engaged employee populace that keeps customers happy (and returning), a good hire can effectively plug the drain on resources that takes away from the bottom line.
Ready to learn more about purpose-driven leadership? Sign up to receive weekly leadership articles and resources from the Small Giants Community.