Forbes Small Giants Celebration
All photos courtesy of Forbes Media and Victoria Engblom Photography
For the first time ever, Forbes and the Small Giants Community brought together the 2016 and 2017 Forbes Small Giants list makers, the original Small Giants highlighted in Bo Burlingham's book, Small Giants: Companies That Choose to be Great Instead of Big, and their executive teams for a day of interactive discussions, networking, and a keynote by legendary restaurateur and Small Giant Danny Meyer. Check out the day of celebration below! The application for 2018 Forbes Small Giants is live until December 1st.
12:30pm: Forbes Books Lunch & Learn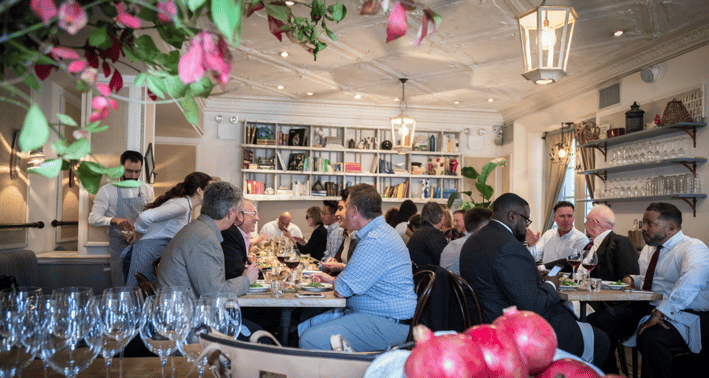 Bea Wray, Practice Chair of Entrepreneurship at Forbes, leads a Lunch & Learn session on Authoritative Marketing: sharing the seven pillars of authoritative marketing and how to position yourself as the undisputed expert, influential authority, and in-demand celebrity.
2:00pm: Registration & Networking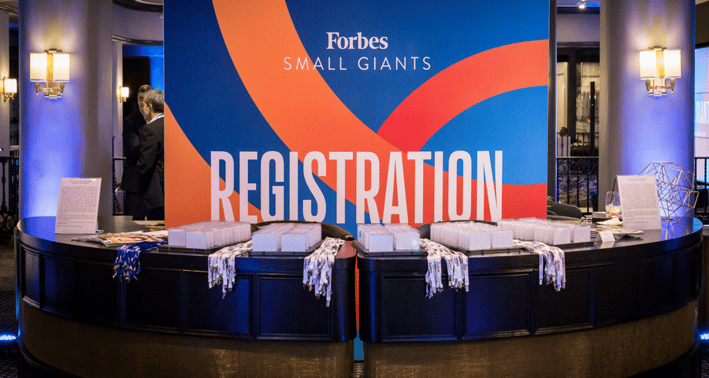 Forbes Small Giants winners gather to meet one another and celebrate their accomplishments.
2:45pm: Welcome Remarks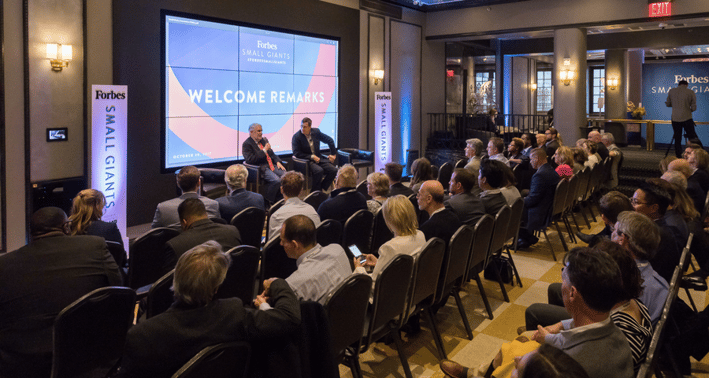 Small Giants Author Bo Burlingham and Senior Editor at Forbes Media, Loren Feldman, chat about what it means to be a Small Giant and why it's so special to have all of the winners in one room.
3:00pm: Forbes Small Giants Panel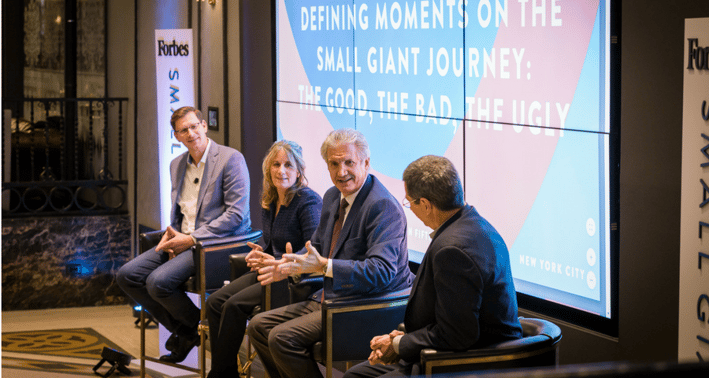 A panel discussion on the good, bad, and ugly encountered along their entrepreneurial journeys, especially the challenges of trying to balance growth with trying to maintain a great business.
Panel (left to right): Loren Feldman (Moderator), Senior Editor, Entrepreneurship, Forbes Media; Jay Goltz, Founder & Chief Executive Officer, Goltz Group; Anne Hed, Chief Executive Officer, Hed Cycling; Mac Harman, Chief Executive Officer, Balsam Brands.
4:15pm: Presentation of the Forbes Small Giants Award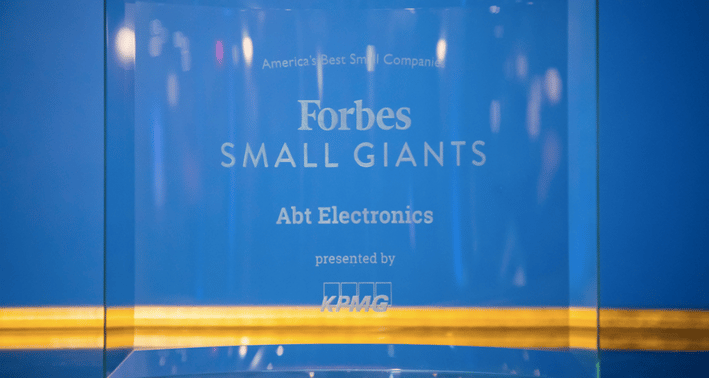 Salvatore Melilli, National Audit Leader KPMG presents the Forbes Small Giants Awards. KPMG graciously sponsored the event.
4:35pm: One-on-One with Danny Meyer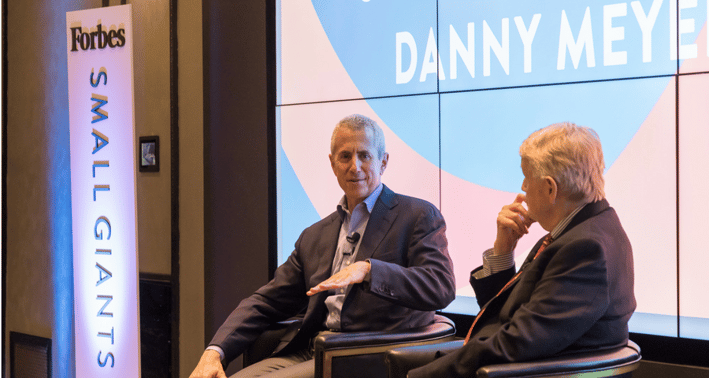 When Bo wrote his book, Danny told him that he never wanted to own a restaurant that he couldn't walk to. Over time, he ended up owning restaurants in Dubai and Tokyo and turning a seasonal hamburger stand into a public company, Shake Shack. But he took Shake Shack public, he told Bo recently, because he didn't want to manage it; he wanted to remain a Small Giant. Danny and Bo will talk about the key decisions along the way. Danny Meyer, Chief Executive Officer, Union Square Hospitality Group; Founder, Shake Shack Interviewer: Bo Burlingham, Contributor, Forbes Media; and Author, Small Giants: Companies That Choose to be Great Instead of Big
5:30pm: Closing Reception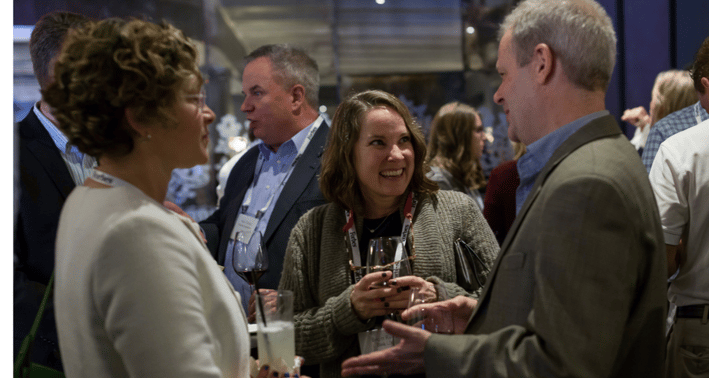 Forbes Small Giants celebrate their accomplishments with delicious bites from Union Square Hospitality Group.
7:30pm: After Party Hosted by Small Giants Community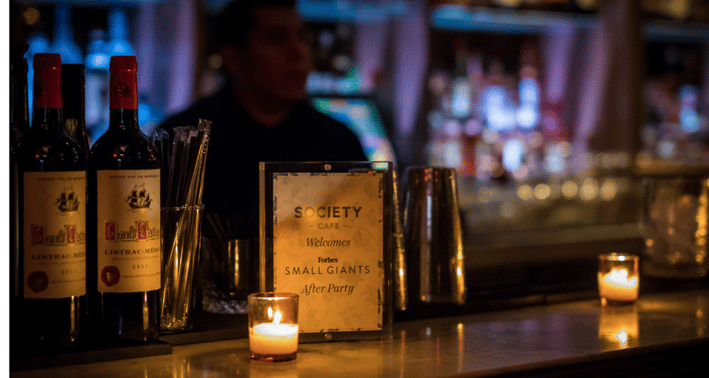 The celebration continues at the Society Cafe where Forbes Small Giants gathered for more conversation and fun.


---
Do you know a company that should be nominated as a Forbes Small Giant?
Nominate a Forbes Small Giant.

---