5 Practical Inspirations From Great Company Cultures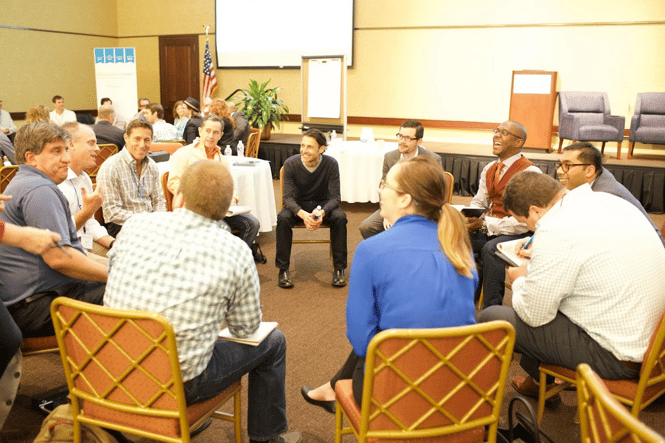 1. Soul Searching with a Compass
What I found remarkable about Nikki Burua, Co-founder of BeyondCurious, is that she identified the purpose of her company before she decided what business she would be in. While still in the corporate world, she did some soul searching about her life's purpose. She discovered, beyond anything else, that she wanted to make a mark by empowering others. Learning that her long-time colleague Visahl Agarwal had a similar purpose, Nikki summed up their philosophy as Passion + Purpose = Profound Impact. With alignment of purpose, they cofounded a digital innovation company that has rapidly grown since incorporating in 2011. And their core philosophy continues to act as a compass internally and with their clients.
2. Craftsmanship Isn't Just for European Sports Cars
It's impressive to experience Edmunds.com. You can feel how deeply embedded, tightly aligned and evident their mission, values and customer pillars are within their physical space. You can sense it in their external and internal communications, rituals, programs and initiatives. The company's passion for cars and their commitment to customers and employees alike are unmistakable. Their cohesion created a strong culture that any leader can learn from.
3. Culture Isn't Crazy, It's Concrete
What made me most excited to work with a particular founder of a 50-employee company was his commitment to creating a cohesive culture. The amount of concrete actions he had taken to create a high-performing culture rooted in core values was prolific. He had identified company values, honored the company's history, every month team members voted on the Most Valuable Player for the last month, he created innovative Holiday events and they had field trips to increase innovation. The results? 100% of respondents to an anonymous employee survey indicated they were very proud to work at that company. 100% alignment.
4. Curiosity Creates Cohesion
Before becoming an expert in employee engagement and culture, I was an advertising executive for a decade. After seven years, I left my first agency to join another one.
My tenure was nine months.
I had felt more "at home" with the clients than with my own agency. By being in a milieu where I was not a fit, I was wilting. From that experience, it clarified what I truly valued and the type of workplace where I could thrive.
So it was no surprise when Leila Raestar of GynapSys said she had an "Aha!" moment when she had to let go of someone who wasn't a cultural fit. It became crystal clear to here that what made their company special was that her people were deeply curious, and wanted to explore beyond the boundaries of their own discipline. And, even further, they had a deep respect for other disciplines and desire to collaborate. From that point forward, they started to be more conscious of hiring for and encouraging curiosity.
5. Commitment to Learning, Culture and Capability
In speaking with Rick Antezana, VP of Dynamic Language, I was struck by his commitment to identifying emerging leaders as they grew. Some CEOs I've interacted with focused instead on having to let go of people who had outgrown their capabilities. (This is valid, yet it wasn't where Rick went first.) Instead, he consciously looks for people who have the capability to grow into roles, and empowers them while creating a learning culture of constant improvement. This makes it safe to be a work in progress. Put another way, to be human, Rick exemplifies a leader that believes in human potential, much like many of the other members of the Small Giants Community I have met.
Want to learn more about building a Small Giants culture? Download our eBook for strategies and best practices!