#SGCSummit2017 Think Tank Follow Up: Where Are They Now?
Can you believe it's been 7 months since #SGCSummit2017? One of the highlights of this year's Summit was our real-time Think Tank, where all Summit attendees participated in a moderated session to help leaders Zawadi Bryant and Drew Patrick find solutions to a business challenge they were facing. We checked in with Zawadi and Drew to hear the progress they've made since May!
Zawadi Bryant, CEO of NightLight Pediatric Urgent Care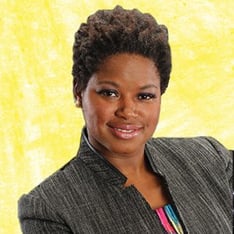 At #SGCSummit2017, Zawadi presented a challenge she was facing with the advisory board at NightLight Pediatric. The members of their board disagreed with the founders' vision for the company and its services, and Zawadi was realizing they might not have the right people on the bus. The Summit audience validated Zawadi's instinct that a change needed to happen and presented a range of solutions to consider; from strategies for re-aligning with board members to dissolving the board altogether.
Almost immediately after the Summit, Zawadi and her partners did just that — they no longer have an advisory board and instead focused on developing a long-term strategy and identifying experts they could bring in to help take them to the next level. Since the Summit, Nightlight Pediatric has opened two new clinics and they're poised to pilot telemedicine in Q1 of 2018. "It was very helpful to talk through our problem with people who had experienced it or had the wisdom to share a different approach," Zawadi says. "It's so important to challenge yourself and your business assumptions."
Drew Patrick, President of Skidmore Studio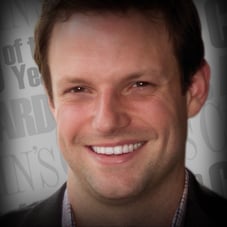 At #SGCSummit2017, Drew presented a challenge he was facing with the Owner & CEO as they attempted to get comfortable in their new roles as Visionary and Integrator. They were struggling to communicate and get on the same page, and Drew looked to Summit attendees for ideas on how to proceed. The audience supported Drew in acknowledging that it was a legitimate issue and not just in his head — and the resounding advice was to enlist outside help.
Almost immediately after the Summit, they brought in an EOS implementer to help them clearly define their roles and create a process to regularly communicate and build trust. With the company heading in a great direction and their leadership roles defined, Drew is confident they are positioned for ongoing, perpetual success. "Even though it was my first Small Giants Summit, I felt comfortable quickly," Drew says. "I felt part of the right group and the right tribe. Going on stage, I'd normally be nervous, but I felt totally open and supported."


---
Do you have a business challenge to share?
Register for the Small Giants Community Summit! Register here.

---