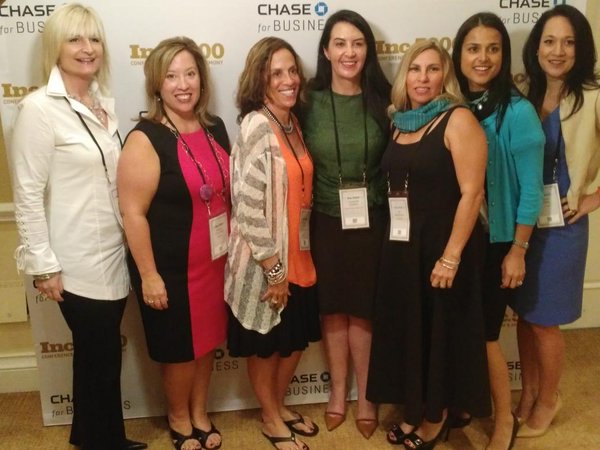 During the 2015 Inc. 500|5000 Conference, Chase for Business brought together more than 140 women entrepreneurs for relationship building and the opportunity to challenge and inspire each other to keep building great businesses.
As the energy (and people) spilled out of the standing-room only space, the discussions led by our Inc. 500|5000 honorees uncovered substantially more than a list of best practices.
What did you tell us about your approach to being a successful woman entrepreneur? From understanding capital to building a Board of Directors, here are 5 quick takeaways for every entrepreneur from the Women of Inc. 500|5000.
Sales is an emotional process. It doesn't matter how good your product is if you cause a negative emotional reaction in the client.
You don't have to be great at capital. You just have to understand it. You HAVE to be great at your business.
The network of your Board of Directors is as important as the Board itself. There you'll find expertise you need, but don't have.
Social media isn't a lead source. It's a reputation management tool. Use accordingly.
Leadership roles don't come from results and hoping. Ask for them.
Special Thanks to our discussion leaders:
Heidi Rasmussen, Owner/Partner, freshbenies - @girlheidi
Samantha Godfrey, CEO, United Drug Supply - @SamGodfrey
Mira Hole, Chief Marketing Officer, Business Card at Chase - @chaseforbiz
Kathleen Quinn, CEO, TalenTrust - @Talentrust
Joanie Griffin, President, Griffin & Associates - @GriffinAssocnm
Vik Thapar, Principal, Cypress Growth Capital - @vthapar
Lisa Hendrickson, President, Spark City - @lisamax
Want more insights from our Women's Networking with Purpose session? Follow @smallgiantsbuzz, #inc5000 and #ChaseforBiz on Twitter.