Are Your Next-Generation Leaders Prepared to Lead?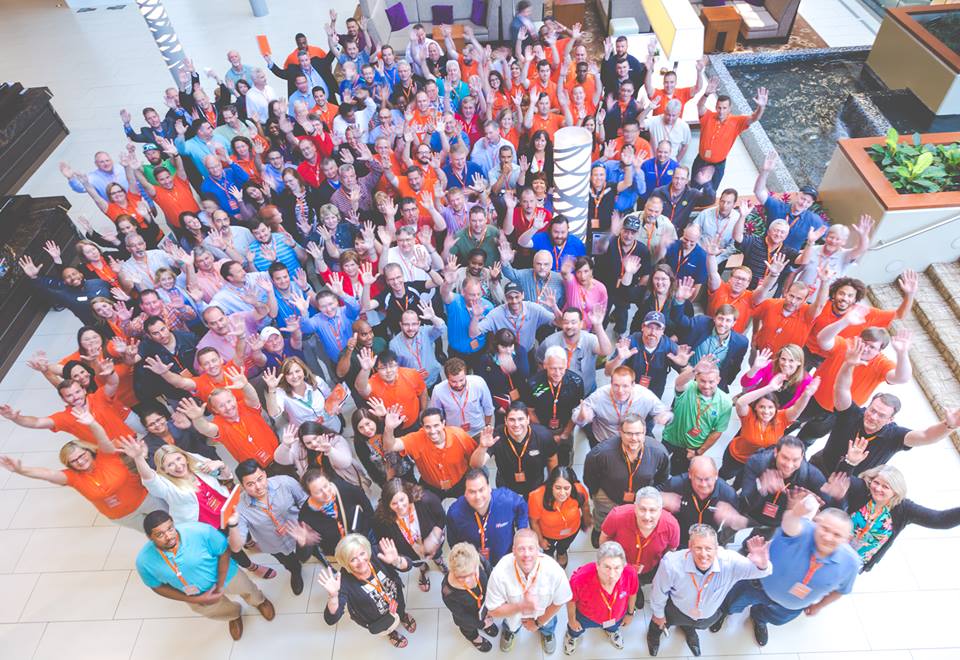 When you're building a company to last, cultivating your next generation of leaders is a top priority. In Small Giants companies, that means creating a culture of training and development that attracts top talent and gives them the tools they need to grow. That's easier said than done — but at Advoco, an Infor EAM management and consulting services company, their internal leadership academy gives employees at every level the chance to develop their leadership skills and learn what it takes to succeed.
As your company grows, your internal talent should, too. Here's how Advoco's Leadership Academy teaches leadership to its employees.
Building for the Long Term
The idea for Advoco Leadership Academy came from its owners — as the company grew, it became clear that they needed to train new leaders within the organization. While it's easy for owners to try and retain control, they realized that they couldn't grow the way they wanted without another generation of leaders ready to step in and move the company in exciting new directions.
For the next two years, they built what would become Advoco Leadership Academy. Starting with a small book club for department leaders, the program grew into a year-round program open to all employees. Today, cohorts of 30 employees opt in to the 9-month program, and more than 50 percent of Advoco employees have participated so far. The program is designed specifically for Advoco employees, teaching them not only about leadership, but also Advoco's values, purpose, and vision.
Advoco Leadership Academy
The Advoco Leadership Academy is an in-depth, hands-on training course that teaches employees about leadership, culture, and business. The program is open to all employees and every cohort starts and finishes the program together. There are two main components to the program: leadership books and leadership topics. Team members are given a reading list at the start of the program with nine books curated by the leadership team. The books cover a range of topics, and the idea is for every participant to find a book that truly speaks to them and inspires them to share it with others.
The program's reading list includes:
Question Behind the Question
Emotional Intelligence 2.0
7 Habits of Highly Successful People
The bulk of the learning happens through assigned leadership topics, which rotate bi-monthly and include podcasts, guest speakers, roundtables, and workbooks – all specifically tailored for Advoco's team. Team members learn at their own pace but participate in quarterly, 2-hour cohort roundtables that keep them accountable and on track.
Every team member also has a workbook that helps them reflect on podcast learnings, record nuggets of wisdom, and identify next steps and opportunities. Team members regularly schedule self-directed meetings with the vice president of their department to discuss ideas from their workbook and talk about how to implement them into their daily work.
The program's leadership topics include:
DISC - Effective Communication
Leadership Defined – What does it take to be a great leader?
Building Trust
Motivating Teams
Emotional Intelligence
Effective Presentations
Conflict Management
Employee Recognition/Engagement

At the start and finish of the program, team members take an in-depth self-assessment that asks them to score themselves on key leadership behaviors. The assessment organizes these behaviors around the four qualities of an Advoco leader: Rapport, Trust, Credibility, and Influence. Each of these qualities is also tied to at least one company core value, helping team members connect the dots in how their behaviors help strengthen the culture.
A Culture of Leaders
When Advoco opened the Leadership Academy to the entire company, the idea was to teach all employees what it means to be a leader. Advoco believes that leadership is about more than authority — leadership is about empathy, honesty, passion, and courage. The program has empowered employees to dive deeper into what it means to be a leader at Advoco and identify new ways to grow themselves and the company.
Of course, they've faced some challenges along the way. The Leadership Academy isn't mandatory, and there was hesitation about the program at first. But they stuck with it, and more employees realized that there's no catch — the program really is designed to help them grow. Even though the company sees a higher participation rate with its younger, under 30 employees, they're working to recruit older team members, too. While the program is an important piece of Advoco's strategic growth, the idea is to let the program grow organically and the employee buy-in will follow.
The program is also a way for Advoco to protect their culture as they grow. Advoco is a fifteen-year-old company, and they've experienced 25% growth year over year since being founded. With 68 employees, half of whom are Academy graduates, more employees than ever understand what makes Advoco special. And people outside the company are taking notice, too — Advoco was just named the best small company to work for in South Carolina for the second year in a row.
As the next-generation of leaders step into new roles at Advoco, they'll preserve the company's core values while also having the skills to move the company forward. As these new leaders start holding meetings, making hiring decisions, and managing clients, they'll have a deep understanding of what it means to be a leader at Advoco.


---

Want to learn more strategies for training your next generation of leaders?
Download the Small Giants Approach to Training and Development ebook!


---