Today on the Growing with Purpose podcast, Paul Spiegelman interviews Forbes Best Small Giant, Laura Boone, Co-Founder & Principal of Turnerboone. Laura is a successful entrepreneur who has used her intuitive gifts of clairvoyance and clairsentience to help others grow and thrive for over 25 years. She is passionate about applying astrology, tarot, and the esoteric arts in practical applications and committed to inspiring companies, communities, families and individuals.
In Episode 9 of the
Growing with Purpose podcast
, Laura authentically shares her upbringing and the lessons learned in life that have shaped her as a leader today.
Subscribe to Paul's podcast here.

Show Notes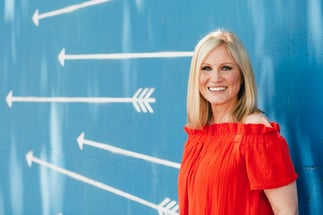 [1:06] They Called Us "Thelma & Louise" For Starting our Business
[8:20] It Started on the Dining Room Table
[10:44] Raising My Hand When No One Else Would
[12:20] Growing up with Blue Suited Bankers
[21:10] Coming out of the Closet — as a Clairvoyant
[29:40] The Need for Intuition in Business
[35:00] A Partnership is like a Marriage
[40:45] The Most Important Quality as A Leader - Keeping Your Eye on the Goal
Selected Links from The Episode
Book that Influenced Leadership Style: Siddhartha by Herman Hesse