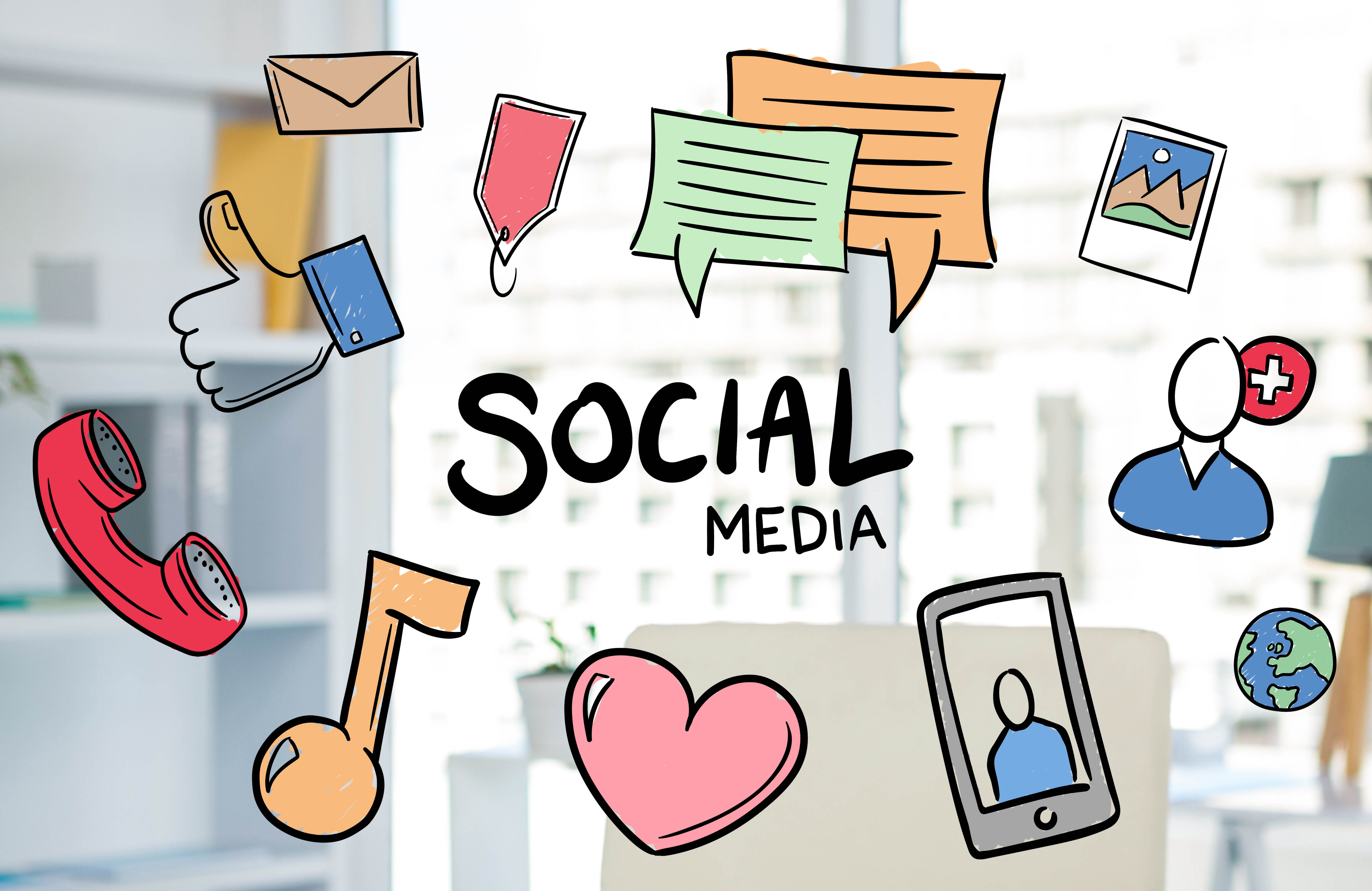 Love it or hate it, social media is here to stay. Gone are the days when we could write off this new medium as a passing fad - instead, we're finding ways to harness its ever-evolving power and create new opportunities for brands and individuals alike. For our community of values-driven leaders, social media is an important tool for connecting with like-minded leaders, sharing ideas, and building a strong personal brand and an expansive network across multiple industries.
That's pretty exciting stuff, and we want to make sure our leaders are maximizing their social media potential. We consulted with two social media gurus, sitting down with them to discuss why social media is so important, what it means for a values-driven leader, and how to make the most of these unique platforms. Together with Ramon Ray (Smart Hustle Magazine, author, speaker) and Christine Whitmarsh (ghostwriter, founder of The Ink Agency), we've put together the must-have social media guide for a values-driven leader.
1. Understand the value.
Consider this the visioning stage of your social media journey. Before you set your goals and design a strategy, you must understand the value that a strong social media presence offers. Through social media, you will reach people and initiate conversations that could only take place on this unique platform. It's the best way to stay in front of a person and strengthen that relationship.
If you're focused on sales, consider the revenue that you're not generating by amplifying your message on social media. If you're looking to become a thought leader in your industry, consider that the competition is already leveraging the power of social media. Once you understand why social media adds so much value to your personal brand, you'll have the motivation and clarity you need to make it happen.
Pro Tip: "It truly is a mindset shift, to understand how important social media is. Think of what you're losing by not being there, in the conversation and a part of those online communities. I think of it this way: nobody's ever going to buy an ad for me, or send out an email blast promoting me. But people will pick up their phones, take a photo of me at an event, and tweet it or share it to their networks. Imagine people doing that for you! It'll happen a dozen times a quarter, and hundreds of times over a year. You can't buy that."
- Ramon Ray
2. Tell your authentic story.
You understand the value, you have goals for what you'd like to accomplish, and now it all comes down to your actual content. Social media is all about authenticity: people will respond best to content that truly represents who you are, what you do, and what you believe in. Resist the urge to create a false image of yourself that you think your intended audience will want to see. Instead, focus on sharing behind-the-scenes content of your daily experiences, knowledge sharing, and engaging in meaningful conversations across your networks. Wondering what not to do? Our social media gurus tell it like it is: avoid politics, don't oversell, and don't try to be perfect. Social media means a two-way conversation - don't talk at people, talk with them.
Pro Tip: "My number one strategy is simple: tell the story that you would tell your audience if they were standing right in front of you. Offer value through information and authenticity. Use social media to tell a compelling, authentic, and interesting story, using words and visuals.
It is imperative for values-based thought leaders in particular to recognize this: "social media as usual" (chit chat, small talk, and selling) doesn't have the impact needed by those who wish to move the needle in any way. Create an atmosphere of masterminding, idea generation, and resource-sharing that can support your goals."
- Christine Whitmarsh
3. Be strategic.
In order to create a strong social media presence that lasts, consider implementing a few key strategies. First, create a calendar and a schedule for yourself. This will ensure accountability and keep your content fresh, varied, and intentional.
Second, challenge yourself to measure your success not by likes or clicks, but by engagement and interactions. Your social media presence is meant to be an extension of your brand experience, so outcomes like stronger relationships, increased word-of-mouth, and new leads are much more valuable than the number of likes on a post. While analytics are important, make sure you're measuring the most meaningful metrics for your brand.
Finally, meet your audience where they are. Don't simply guess what your audience wants from you, take the time to feel out the space and tune into conversations happening across your networks. Find your intended audience, listen to what they are talking about and asking for, and respond to it. This removes the guesswork and puts you in a great position to succeed on social.
Pro Tip: "In my opinion, there are four keys to social media success: frequency, relevancy, engagement, and measured analytics. You have to have some consistency, and you have to make sure your content is relevant, engaging, and working. The goal is to stop the thumb scroll. When people are scrolling through their feeds, you want your content to stop their scroll, and ideally, you'll want to inspire them to click and share with friends. And be patient - it takes time and dedication to start seeing the payoff."
- Ramon Ray
Now that you're fully equipped with the strategies you need to achieve social media success, connect with Small Giants Community on Facebook, Twitter, and LinkedIn! Ready to learn more about purpose-driven leadership? Sign up to receive weekly leadership articles and resources from the Small Giants Community.