Growing with Purpose Podcast: "The Best Lessons Are Learned the Hard Way" with Betsy Pepine
If there's one thing that Betsy Pepine knows to be true, it's that the best lessons are the ones we learn the hard way. But you wouldn't know it from looking at Pepine Realty today — Betsy's award-winning real estate firm has grown to three locations all while maintaining a people-first culture.

Today on the Growing with Purpose podcast, host Paul Spiegelman talks with Besty Pepine, Broker-Owner of Pepine Realty. When Betsy first started Pepine Realty in 2010, she didn't think much about culture. After she lost a valued employee to a competitor with a great culture, Betsy committed to building an unbeatable culture for her organization, defined by strong relationships, learning and development, and community service.
In this episode, hear how Betsy has continuously turned challenges into opportunities and stayed committed to culture in an industry that pulls in the opposite direction. Tune into Betsy's story here.

Show Notes
[04:08] Transforming Community Members into New Hires
[07:25] A Cohort Approach to Onboarding & Training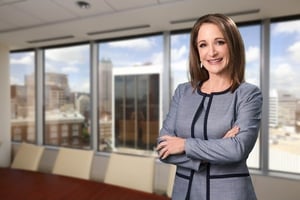 [14:51] You Can Do What You Love and Make Money
[18:01] An Unexpected Divorce and Moving Back Home
[21:57] An Eye-Opening Culture Lesson from a Frontline Employee
[27:42] How to Scale Your Culture and Stay Accessible
[32:13] Look for a Mentor in Every Aspect of Your Life
Book that Influenced Betsy's Leadership
The Five Dysfunctions of a Team: A Leadership Fable by Patrick Lencioni
Looking for more episodes of the Growing with Purpose podcast? Tune in!