Growing with Purpose Podcast: "Overnight Owner" with Camille Nicita
On this episode of the Growing with Purpose podcast, host Paul Spiegelman talks with Camille Nicita, President & CEO of the decision intelligence company Gongos, Inc.
When Gongos' beloved founder, John Gongos, passed away suddenly in 2012, Camille became the new owner literally overnight. Having joined in the launch of Gongos Research in 1991, Camille's forward-leaning posture is establishing a new north for the company. Staying true to the company's core competencies while nurturing new talent, Camille operates under the belief that people realize their full potential when put in the right seats. Her grounding vision is to foster a culture where innovation, transparency, and vibrancy shape a company fit for the future.
Nobody can be prepared for loss, but Camille's leadership and compassion helped employees, customers, and the community cope and find a new path forward. In this episode, hear how Camille used values to navigate those challenges, and the customer-centric strategy that is driving Gongos' success today.

Tune in to Camille's story below: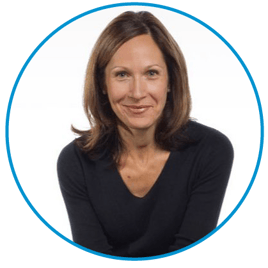 Show Notes:

[4:18] Coping with the Death of a Founder
[10:26] Becoming an Overnight Owner
[15:32] Change Is Never Easy
[18:58] Never Forget Where You Came From
[24:26] Positive Attitudes Change Everything
[27:38] Strengths-Based Employee Development

Book that Influenced Camille's Leadership:
Small Giants by Bo Burlingham