Growing with Purpose Podcast: "How Leaders Survive Personal Tragedy" with Ellyn Davidson
When a leader is struck by personal tragedy, how do you persevere? Ellyn Davidson was diagnosed with breast cancer as a rising leader at her agency and with three kids at home. Today, she is President of Brogan & Partners and a mentor to women facing their own diagnoses.
Today on the Growing with Purpose podcast, host Paul Spiegelman talks with Ellyn Davidson, President of Brogan & Partners, a full-service marketing and advertising agency in Birmingham, Michigan. Ellyn's business card hasn't changed for 24 years — she was hired as an intern at the company and worked her way up the ladder through a commitment to relationships and values. In fact, when Ellyn was diagnosed with breast cancer in 2007, she still found a way to forge connections and make a difference. An 11-year survivor, Ellyn not only overcame her diagnosis, she used it as a force to do good in the world.
In this episode, hear how Ellyn balanced her family, her career, and her cancer diagnosis — and managed to become company president just three years later. Tune into Ellyn's story here.

Show Notes
[5:12] From Company Intern to Company President
[7:40] Sending Invoices at Seven Years Old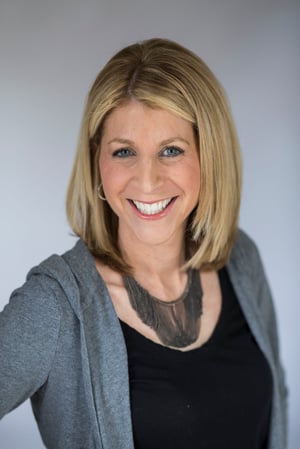 [10:10] The Importance of Presence in Business
[12:25] A Shocking Cancer Diagnosis in 2007
[21:37] Redefining the Business through Values & Relationships
[31:13] Walking Away from a Substantial Client for the Greater Good
[34:48] The Challenges of Giving Tough Feedback
Books that Influenced Ellyn's Leadership
Traction: Get a Grip on Your Business by Gino Wickman
---

Looking for more episodes of the Growing with Purpose podcast? Tune in!


---