Growing with Purpose Podcast: "Is It Too Late to Find Your Calling?" with Howard Spector
How late is too late to find your true calling? If you ask Howard Spector, every step we take is a lesson learned and valuable in its own way.

Today on the Growing with Purpose podcast, host Paul Spiegelman talks with Howard Spector, Co-Founder and CEO of SimplePractice, a software company serving health and wellness professionals. Howard is something of a late bloomer — he's held many jobs in his life, and for a long time he felt disconnected from his true self. But when Howard decided to go back to school to become a psychotherapist, he uncovered a passion for people that helped him forge his own path to happiness.
In this episode, hear how Howard found the courage to start fresh and make a change, and his journey to purpose-driven leadership. Tune into Howard's story here.

Show Notes
[03:10] Psychotherapist Turned Software Developer
[06:59] Surviving a Sale by Maintaining Leadership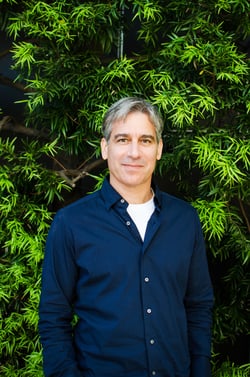 [08:52] Growing Up with No Mentors in Life
[13:07] Uncovering a Passion for People
[17:31] Deep Down, Everyone Knows Their True Calling
[23:53] Communicating with and Motivating Millennials
[28:16] Follow Your Passion and Great Things Can Happen
Books that Influenced Howard's Leadership
A Portrait of the Artist as a Young Man by James Joyce
Let My People Go Surfing by Yvon Chouinard
Looking for more episodes of the Growing with Purpose podcast? Tune in!