Growing with Purpose Podcast: "Worker-Owned and Changing the World" with Rob Everts
On this episode of the Growing with Purpose podcast, host Paul Spiegelman talks with Rob Everts, Co-Executive Director of Equal Exchange, a worker-owned cooperative and online marketplace for fair trade goods.
Equal Exchange is the oldest and largest fair-trade coffee company in the U.S. and one of the most successful worker-owned cooperatives in the country. Driven by its core principle of people over profit, the co-op has over 120 worker-owners, each with an equal stake — and an equal vote — in the business. From open-book management to an energizing core purpose, Equal Exchange has established itself as one of the most inspiring examples of a Small Giant in the business world today.
In this episode, hear how Rob first fell into activism as a high schooler and the path that led him to join forces with Equal Exchange. Plus, Rob explains in simple terms how worker cooperatives function and the ins and outs of employee ownership under this model. Tune in to Rob's story below: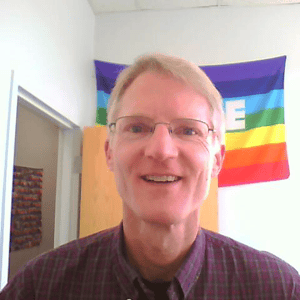 Show Notes:
[1:37] What Does Fair Trade Really Mean?
[7:01] Equal Ownership for All Employees
[8:35] The Awakening of an Activist
[16:50] 7 Million Pounds of Coffee Per Year
[21:40] Making a Co-Executive Director Partnership Work
[25:14] The Governance and Capital of a Co-Op
[34:54] The Slow and Steady Process of Hiring for Culture Fit
[40:48] Take Risks and Follow Your Passion

Book that Influenced Rob's Leadership:
The Night Is Dark and I Am Far from Home by Jonathan Kozol