Growing with Purpose Podcast: "Create Your Own Party" with William Vanderbloemen
On this episode of the Growing with Purpose podcast, host Paul Spiegelman talks with William Vanderbloemen, founder and CEO of the Vanderbloemen Search Group.
After more than
15 years of ministry experience as a Senior Pastor, William Vanderbloemen came up with the idea to bring the best practices of executive search to faith-based organizations. Prior to his founding Vanderbloemen, William studied executive search under a mentor with over 25 years of executive search at the highest level. Realizing that many churches
struggled
to find and retain leadership, he brought the idea to his faith community and challenged them to do things differently. But bringing new ideas to the church isn't always an easy process — hear how William created buy-in and built what would become a 2018 Forbes Small Giant: Best Small Companies in America.
In this episode, you'll hear William's early lessons learned from an arch nemesis on his paper route, the nine cultural values that define his company, and William's lifelong habit of blowing stuff up.

Tune in to William's story below: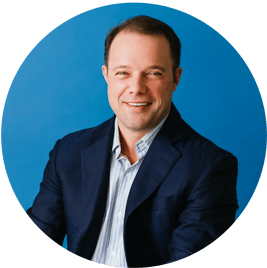 Show Notes:

[1:53] An Accidental Success Story
[7:30] Can You Bring a New Idea to Church?
[14:30] Fishers of People, Not Keepers of the Aquarium
[18:54] Ridiculous Responsiveness
[33:06] Dealing with Divorce in the Public Eye
[37:58] Create Your Own Party

Book that Influenced William's Leadership:
What Got You Here Won't Get You There by Marshall Goldsmith