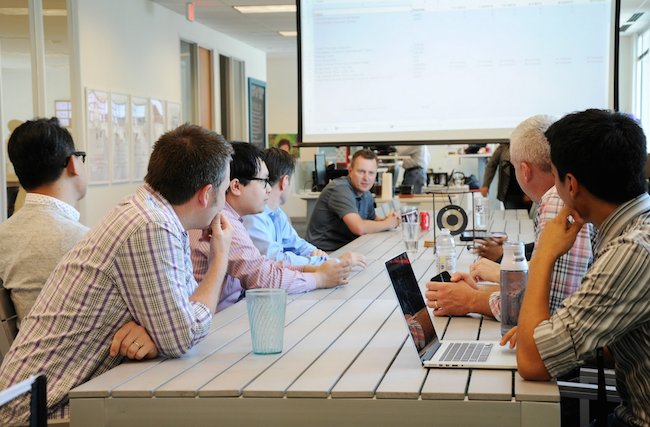 (During many Small Giants Community events, we take leaders inside a wide variety of businesses for behind-the-scenes looks at unique best practices, leadership strategies, etc. While it may not seem weird for a leader to talk about how their workplace operates, we started to wonder what it felt like to be on the other side of experience.
What goes through an employee's mind when a stranger walks in, stands in the middle of a set of cubes and starts to fire off questions about how the whole business works?
We asked Jonathan Melton, a member of the business development team at Small Giant Call-Em-All (Frisco, Texas) what it means to have his workday and workplace examined by leaders looking to take something home to their own company. We encourage you to share with your employees and examine what they would say about your office. -- SGC)
Whenever my Call-Em-All team welcomes a new visitor through our office's front doors, I can't help but feel a sense of pride rising within my chest. Oddly enough, I'd never quite recognized what these emotions are, and where they stem from, until now.