Visionary and Integrator: The Dynamic Duo Behind Coffee Beanery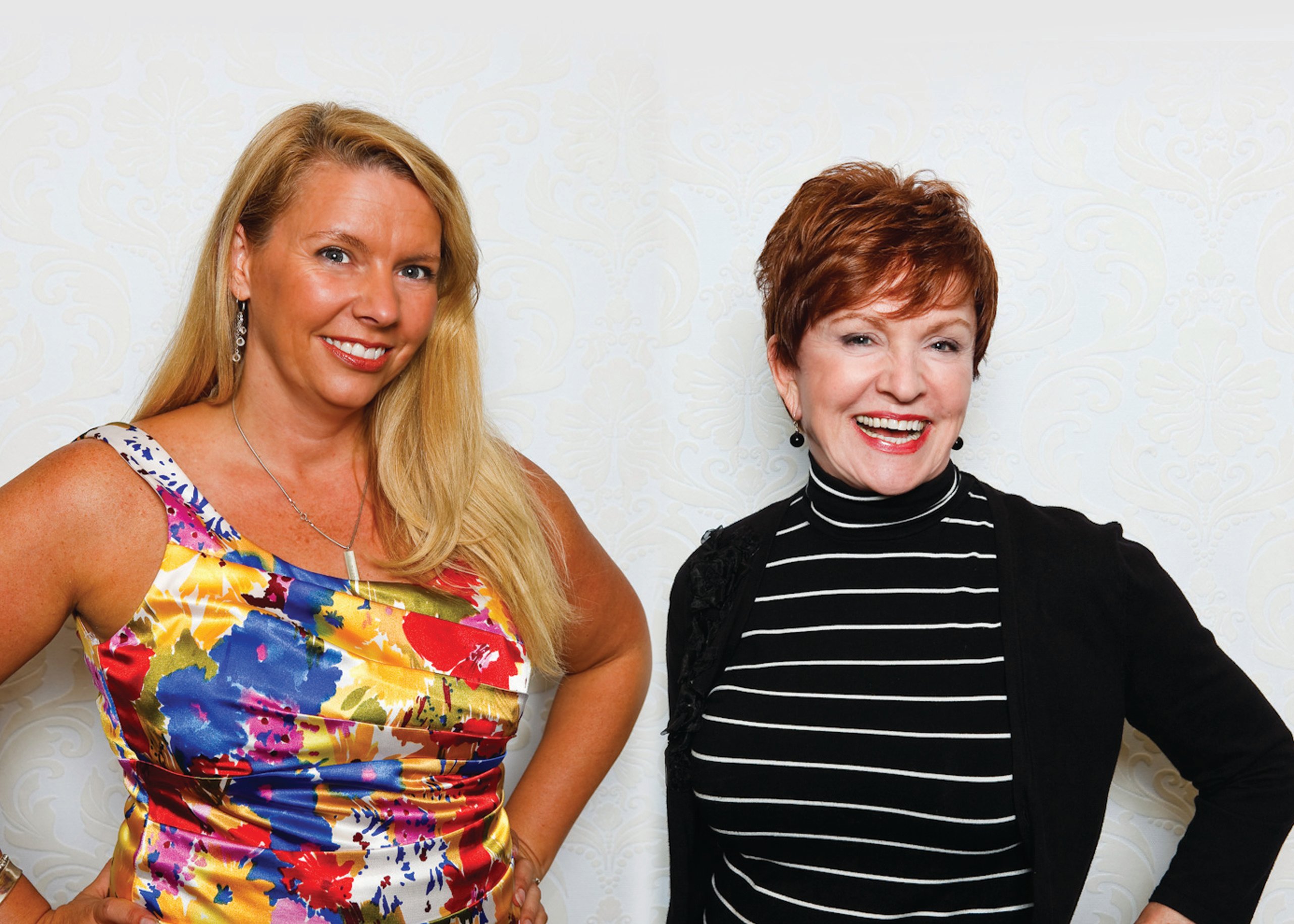 "I love JoAnne dearly. I love her vision and her passion, and my role in this company is really to make that come to fruition."
Laurie Shaw is one half of the woman-powered leadership team at Coffee Beanery, a chain of specialty coffee shops with near 100 locations throughout the U.S. and internationally. As the company's COO and Integrator, Laurie works in harmony with JoAnne Shaw, who co-founded Coffee Beanery in 1976 with her husband, Julius Shaw. JoAnne is not only the Visionary to Laurie's Integrator, she's also Laurie's mother-in-law. Diligent communication, strong core values, and a united, family-focused front — it's all a part of Coffee Beanery's unique and effective recipe for success.
Increasingly, companies are opting for a business model with two vital roles at the top of the organization: a Visionary and an Integrator. EOS Worldwide founder Gino Wickman describes the relationship simply: "Visionaries have groundbreaking ideas. Integrators make those ideas a reality. The relationship between the two can help your business thrive."
From that description alone, you might already have an idea of which camp you fall under. Visionaries are often company founders, known for their big-picture ideas, clear vision, and endless well of great ideas and possibilities. A natural balance to the Visionary, the Integrator is able to integrate the major functions of the company, getting people aligned, paying attention to the details, and keeping things on track. As a company grows, many organizations find that these two roles are crucial for the company to realize their full potential: the Visionary charting the company's bright future, and the Integrator executing that vision in day-to-day operations.
Laurie and JoAnne have been working together at Coffee Beanery in various capacities for over 20 years. Laurie got to know the company as JoAnne's executive assistant before moving into a full-time role leading their marketing department, then taking over operations three years ago.
Over the years, JoAnne tried bringing people on as COOs, but they weren't successful in the role. She ran into issues with ego, as well as leaders who didn't fit the culture. "Our leadership team has to embody our core values. We're not shy about who we are. We hold ourselves and our employees up to our core values," says JoAnne.
Core Values
Positive Attitude
Continual Improvement
Outstanding Customer Service
Teamwork
Coffee Beanery has been a purpose-driven, culture-first company since its inception 40 years ago. When JoAnne implemented EOS's Traction™ methodology into her organization, she immediately knew Laurie was the right person to be their Integrator. As a leader, Laurie is a great motivator, working diligently and consistently to keep everyone on track. Nearly a year into their new roles, JoAnne and Laurie share how they make the relationship work.
Disciplined Communication
In any Visionary and Integrator relationship, it is crucial to stay on the same page. JoAnne and Laurie commit to weekly conversations, grounded in their Christian faith as well as business updates. With JoAnne in Florida all winter, they deliver on their communication commitments by never missing a weekly call. Laurie keeps JoAnne updated on progress towards quarterly and annual goals and together, they ensure they are following through. Their relationship is rooted in mutual trust and familial love, and each conversation is guided by their respective duties as Visionary and Integrator.
Clear Chain of Command
The Traction™ method recommends that an organization's Integrator should be the ultimate decision maker. There are many reasons for this rule, chief among them that visionaries may be compelled to pursue every great idea they have, without as much consideration for the details of execution. Integrators, with a pulse on day-to-day operations and procedure, can be the tie-breaker in deciding which ideas are best for the business.
Laurie and JoAnne are fully committed to this idea. JoAnne is a definitive, visionary person, and she yields to Laurie for day-to-day decision making for the team. They also maintain a clear chain of command for their employees, and JoAnne never jumps the ranks in the office. That said, their clear lines of communication makes it so that they are nearly always on the same page, even if they initially enter a conversation with different points of view.
Shared Purpose and Vision
The foundation of a successful partnership is a shared purpose and vision. A business must unearth the greater purpose behind the work they do and a vision for where they're headed - and everyone has to share that vision. In difficult moments, your purpose will motivate you to keep going, because your work is important. In the midst of difficult decisions, your vision will clarify the right choice.
Coffee Beanery is a deeply personal company. Family-run, faith-based, and passionate about their work, the business exists to enhance the lives of those involved with them in any way. From customers to employees to franchisees, their business is organized around their core values and a caring culture. JoAnne and Laurie share a love for what they do, and they've come to understand their distinct abilities to bring their shared vision to life. As a Visionary, JoAnne contributes game-changing ideas to grow and build the company and its culture. As an Integrator, Laurie implements programs that deliver on those ideas, like their Star Rewards program. The idea is simple but effective: employees can hand out 'stars' to their co-workers when they witness them embodying a core value during the work day. Each quarter, they open a pop-up store for employees to cash in their star rewards for fun prizes like movie tickets, gift cards, and small gifts. It's a tangible way for employees to celebrate core values, and it's working.
JoAnne and Laurie demonstrate the new level of progress that can occur when a leadership team fully commits to their Visionary and Integrator roles. Beyond that, Coffee Beanery is celebrating 40 years of business and only gaining momentum with the years.


---
Want even more purpose-driven leadership articles delivered to your inbox? Subscribe!

---