Growing with Purpose Podcast: "Can Chocolate Change the World?" with Shawn Askinosie
By many measures, Askinosie Chocolate is a small company — they work in small, artisan batches, they focus on developing their 17 employees, and they're not afraid to hit the breaks and decelerate in order to achieve goals other than growth for growth's sake. But the impact of Askinosie Chocolate is anything but small.
Today on the Growing with Purpose podcast, host Paul Spiegelman talks with Askinosie Chocolate founder and CEO, Shawn Askinosie. Shawn started Askinosie Chocolate in 2006 after leaving a successful career as a criminal defense lawyer. Shawn is the only chocolate maker to work directly with cocoa farmers on four continents to source the beans used to make their chocolate. But it doesn't stop there — Shawn also extends the company's open-book management program to their partners; profit-sharing and translating company financials with each farmer.
Named one of Forbes' Small Giants: Best Small Companies in America in 2017, Askinosie Chocolate is sharing business ethics with the world through "Chocolate University," introducing students to the chocolate-making process and even taking a group to Tanzania every year. They also started a sustainability program that feeds 1,600 children a day in Tanzania and the Philippines, without ever collecting a single donation. In 2017, Shawn released a book with his daughter, Lawren Askinosie, about finding meaningful work that feeds your soul.
From their factory and warehouse in Springfield, Missouri, Askinosie Chocolate is forging its own unique path to change the world through chocolate. In this episode, hear Shawn's ideas around reverse scale and deceleration, extending open-book management to company partners, and how entrepreneurship can help heal grief. Tune into Shawn's story here.



Show Notes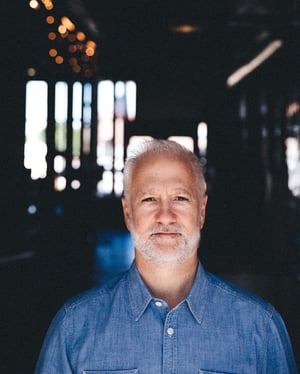 [01:45] Criminal Defense Lawyer Turned Chocolate Maker
[06:17] Engaging Cocoa Farmers in Open-Book Management
[13:13] Reverse Scale and Celebrating Debt Reduction
[19:24] Coming to Terms with Grief at Age 13 (And Again 30 Years Later)
[25:43] The Impulse of Instability
[27:40] Living with Trappist Monks as a Family Brother
[35:41] Feeding 1,600 Children Per Day Without Donations
Books that Influenced Shawn's Leadership
Tuesdays with Morrie by Mitch Albom
Becoming Human by Jean Vanier
---
Looking for more episodes of the Growing with Purpose Podcast? Tune in!

---