Growing with Purpose Podcast: "The Hard Way Is the Only Enduring Way" with David Bolotsky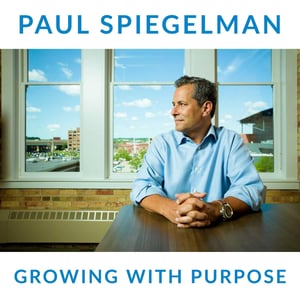 UncommonGoods is an award-winning company, most recently winning the 2018 Forbes Small Giants award. But UncommonGoods doesn't do it for the awards — their culture is driven by their core values and using business as a force for good, even when no one is watching.
Today on the Growing with Purpose podcast, host Paul Spiegelman talks with David Bolotsky, Founder and CEO of UncommonGoods, an online marketplace for designs and products by independent makers. David leads the company with a focus on long-term sustainability for the company, its employees, and the environment. A certified B Corp, Uncommon Goods is leading the charge in companies who use business as a force for good.
In this episode, hear David's trials and tribulations as he learned to use positive leadership to cultivate a culture defined by learning, open-mindedness, and collaborative teamwork. Tune into David's story here.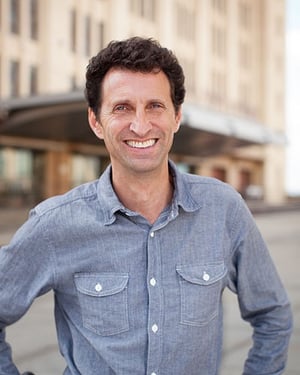 [2:47] The Hard Way Is the Only Enduring Way
[6:15] Inspiration from the Early Years of the Internet
[10:56] Learning to Manage People at a College Record Store
[18:11] Cultivating a Culture of Employee Owners
[21:30] A $15 Minimum Wage for the Lowest Paid Seasonal Workers
[27:56] Righting the Ship by Redefining Values
[32:58] True Success Is the Relationships You Have
Book that Influenced David's Leadership:
The Great Game of Business by Jack Stack with Bo Burlingham
---

Looking for more episodes of the Growing with Purpose podcast? Tune in!


---