Growing with Purpose Podcast: "Can a Leader Care Too Much?" with Elizabeth Glasbrenner
Subscribe to the Growing with Purpose Podcast and never miss an episode.
On this episode of the Growing with Purpose podcast, host Paul Spiegelman talks with Elizabeth Glasbrenner, co-founder and President/CEO of Smiley Technologies, Inc.
Smiley Technologies, Inc. (STI), is a group of entrepreneurial, service-centric software developers and support staff in Central Arkansas, with business practices and traditions that recall those who ushered in the first big wave of bank technology innovation a half century ago. Smiley Technologies is also a 2020 Forbes Small Giant: Best Small Companies in America.
Although Elizabeth co-founded the business with her brother seventeen years ago, she never envisioned herself as CEO. A self-described bleeding heart, she worked in non-profits and gravitated to positions where she could be in service to others and help them succeed. When she had the opportunity to become CEO of Smiley, she was reluctant — she thought she cared far too much to become CEO. But she took a leap of faith and accepted the role, drawing inspiration from her father's example of purpose-driven leadership that she witnessed growing up. Today, Elizabeth is a compassionate servant leader leading a successful and profitable business.
In this episode, hear how Elizabeth challenged her own beliefs about leadership to realize she was built to become a CEO. Plus, hear Paul and Elizabeth discuss what the role of a leader really is: to help create success for other people.
Tune in to Elizabeth's story below.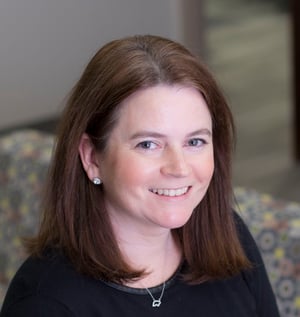 Show Notes:

[1:58] A Family-Inspired Business
[9:15] Helping Others Succeed Makes Me Happy
[14:48] How Bleeding Hearts Can Manage People
[21:51] I Learn from Everyone, Everyday
[28:28] Balancing Family Life and Leadership
[29:25] Don't Be Afraid of Judgment from Others
Book that Influenced Elizabeth's Leadership:
No Man's Land: Where Growing Companies Fail by Doug Tatum