Growing with Purpose Podcast: "Crisis Response: Take the Fear Out of the Workplace" with Jack Stack
On this episode of the Growing with Purpose podcast, host Paul Spiegelman talks with Jack Stack, Founder, President and CEO of SRC Holdings Corporation and a pioneer of the leadership model known as open-book management.
The coronavirus pandemic has ushered in a new wave of fear and uncertainty: about our own health and the health of our loved ones, our safety, and our economic security. For entrepreneurs and business owners, there's tremendous pressure to make the right decisions to navigate this crisis successfully. In this candid conversation, Jack and Paul draw on their personal wisdom as purpose-driven leaders to share an action plan for business owners who want to do right by their employees, customers, and communities. As entrepreneurs, we all share a certain amount of resiliency and creativity — it's those same skills that will help us pull through this crisis and come out stronger for it.
In this episode, hear Paul and Jack discuss what good communication looks like during a crisis. Plus, learn how to get started with a culture of transparency and empower your people to think like business owners.
Tune in to Paul and Jack's conversation on Apple Podcasts or Google Play or listen below: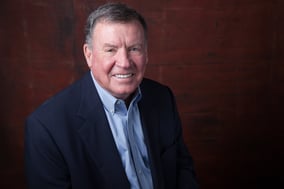 Show Notes:

[1:57] Four Levels of Preparedness
[6:56] A Culture of Transparency Matters
[10:10] The Black Swan
[16:27] How Small Businesses Can Survive
[30:50] The Great Game of Business
[42:40] Throw Everything On the Table
Want more advice from Jack?
Download the Black Swan Action Guide from the Great Game of Business.