Growing with Purpose Podcast: "Mailbag Episode — How to Thrive, Not Just Survive This Year" with Mackey McNeill
Subscribe to the Growing with Purpose Podcast and never miss an episode.
On this bonus mailbag episode of the Growing with Purpose podcast, host Paul Spiegelman answers listener questions all about small business finances with special guest Mackey McNeill, CPA, PFS, and Founder and CEO of the private business financial coaching firm, MACKEY.
If the events of the last year taught us anything, it's that unexpected things happen and as business leaders, we need to be prepared for them. Right now, many leaders in the Small Giants Community are facing more questions than answers, especially when it comes to the economy and financial planning.
That's why we're doing a special mailbag episode to answer your questions about how Small Giants can expect the best and prepare for the unexpected in the year ahead. Listeners of this podcast submitted their questions and we've invited special guest Mackey McNeill to lend her expertise.
Mackey is a Small Giants Community Summit sponsor and those who registered early for the Summit will receive a copy of her book Prosperity Playbook. Want to learn from and meet inspiring purpose-driven leaders like Mackey? Register for the 2021 Small Giants Community Summit where you'll connect with hundreds of purpose-driven business leaders (including Mackey!) for meaningful relationship building and interactive learning.
Tune in to Paul and Mackey's mailbag episode here or listen below.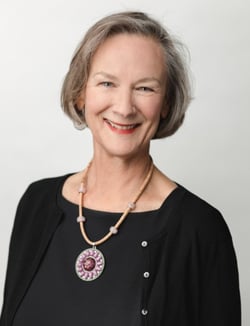 Show Notes:
[2:37] How has the pandemic impacted MACKEY?
[6:25] How should businesses approach contingency planning?
[13:33] What are a few ways to forecast in uncertain times?
[19:37] How much growth is too much growth for Small Giants?
[26:39] What advice do you have for a CEO transitioning into an advisor role?
Downloads, templates, and scorecards
Free MACKEY events
If you have a question for the Growing with Purpose podcast, email us at hello@smallgiants.org.