After Years of Harmful Leadership Practices, Travis Slisher Is Ready to Change
Sitting in his office at Neuworks Mechanical, Travis Slisher contemplates a colorful, printed out wheel of emotions, containing every nuanced human feeling from jubilant to disillusioned. Travis recently committed to taking a few moments of reflection after every interaction: every day, he sits down with the emotional wheel and writes in a journal about how different interactions made him feel and whether he showed up as the best version of himself for others.
It's one way that Travis is trying to build his emotional intelligence, a journey he's been on for quite some time. This particular exercise came out of a Small Giants Leadership Academy session, where facilitator Raman Chadha shared how leaders can improve their emotional intelligence by becoming more aware of their own emotions and those of others.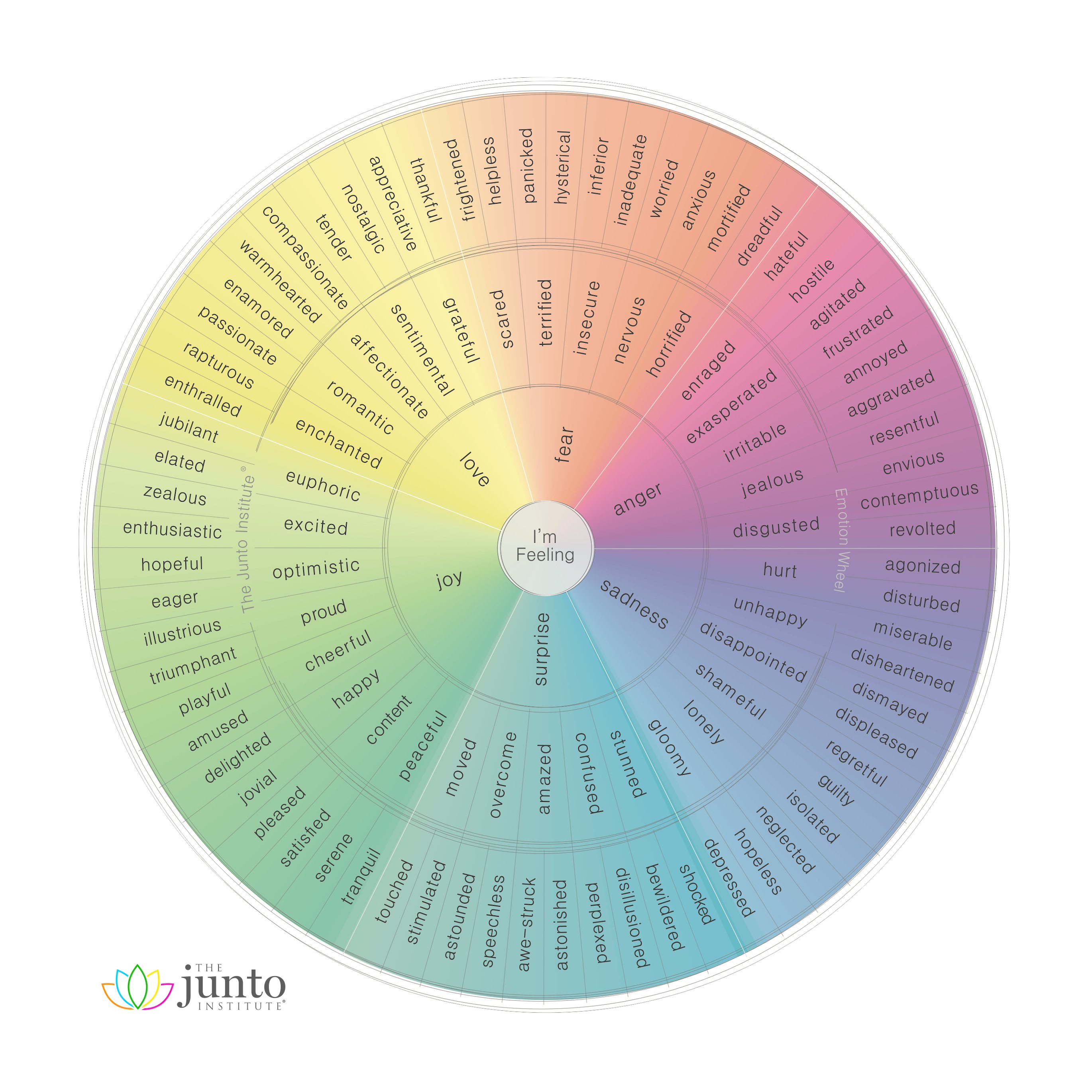 "Raman explained it as 'debriefing every interaction,'" says Slisher. "I'd never thought about it in that light. It's taught me to look at every interaction as an opportunity to grow and improve, and journaling is a way to hold myself accountable to that. I'm more present and a better listener than before."
If you met Travis today, it might seem like leadership has always come easily to him, but that isn't the case. It takes work, and ten years ago, Travis's emotions — and those of others — were the furthest thing from his mind. A new leader in a newly-established organization, Travis took a command-and-control approach to his first leadership role. He had little patience for emotions in the workplace, and when they got in the way of productivity, he was quick to call people out and let them know they were replaceable.

"I wasn't aware of my own feelings, and I didn't care about anyone else's feelings either," says Slisher. "I didn't have much compassion for others — everything was motivated by results. To this day, people talk to me about how the way I treated others was harmful. I felt very disconnected from myself and isolated from others."
Travis struggled with the people side of leadership. His natural curiosity and eagerness to learn had landed him at the top, but his lack of emotional intelligence was stunting him.
Growing up, Travis wasn't taught how to cope with his emotions and express how he felt to others. Raised in a small, rural town in Michigan, Travis forged his own path in life. After a short stint at Colorado State University, he left college to work towards a journeyman license in the plumbing industry. After landing his first apprenticeship, it didn't take long for managers to start taking notice of his aptitude and investing in him. While working at Lind's Plumbing & Heating, Mark Neubauer, one of the company's leaders, left to start his own plumbing company and invited Travis to join him there shortly after.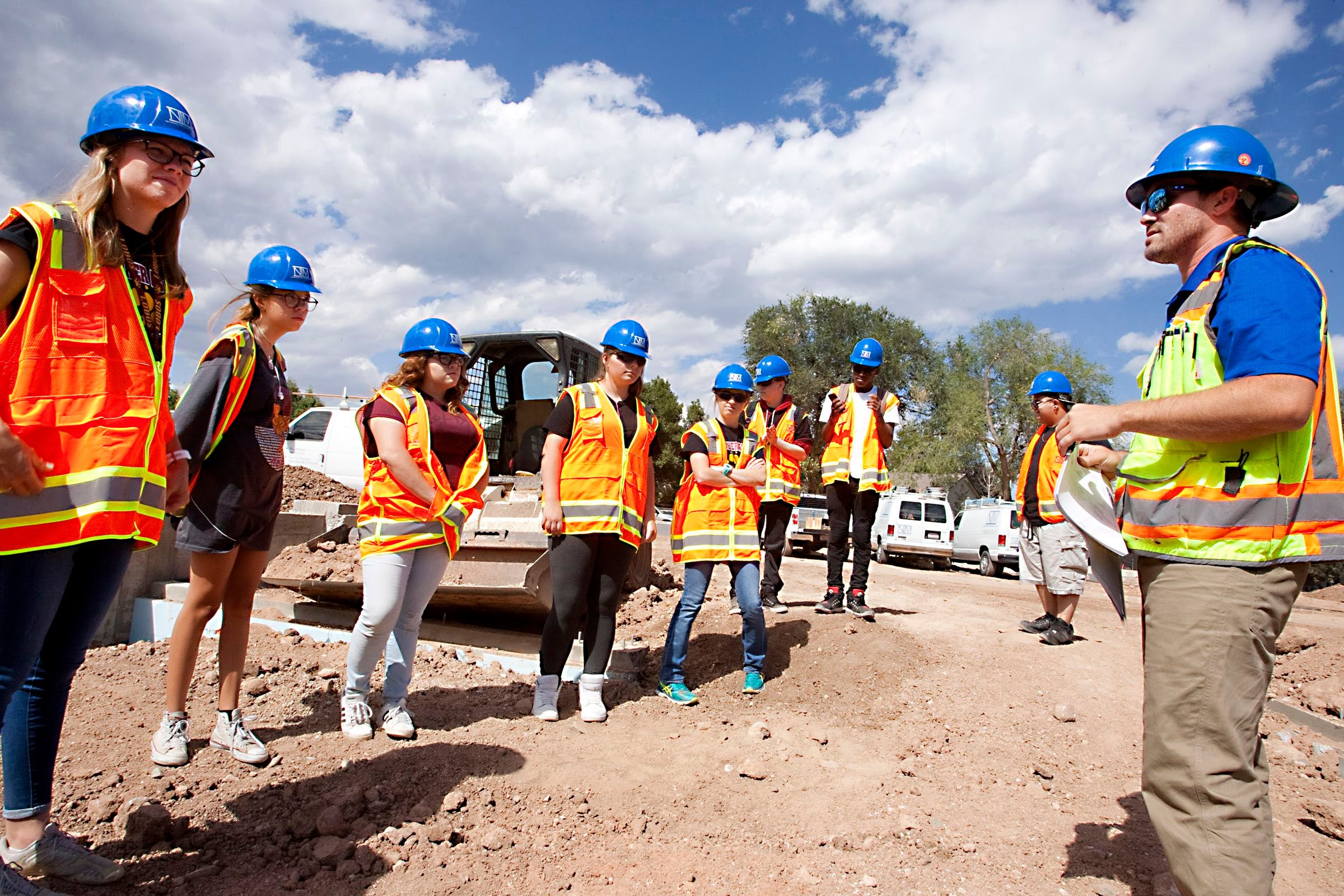 "When I started with Neuworks Mechanical, they had about 20 employees," says Slisher. "They needed someone who knew the trade. My position was pretty undefined at first, and I was often out in the field as a foreman. But Mark knew my experience and he trusted me, so he kept handing me more and more responsibility. Over time, it evolved into a project manager role."
Even as he continued to work his way up in the company, Travis struggled with the people side of leadership. His natural curiosity and eagerness to learn had landed him at the top, but his lack of emotional intelligence was stunting him. And it wasn't just at work — at home, he and his wife Alissa were facing an unexpected pregnancy, and it threw them both for a loop. Throughout the pregnancy and into the first few months of parenthood, they struggled with their new reality.
"To say I lacked the emotional intelligence to properly navigate the situation is an understatement," says Slisher. "I was pretty arrogant and egotistical. I'd always been taught to shelter my emotions — I viewed them as a weakness. But it was clear that we needed help, and for the first time, I was forced to look inward and find the words to understand my experience."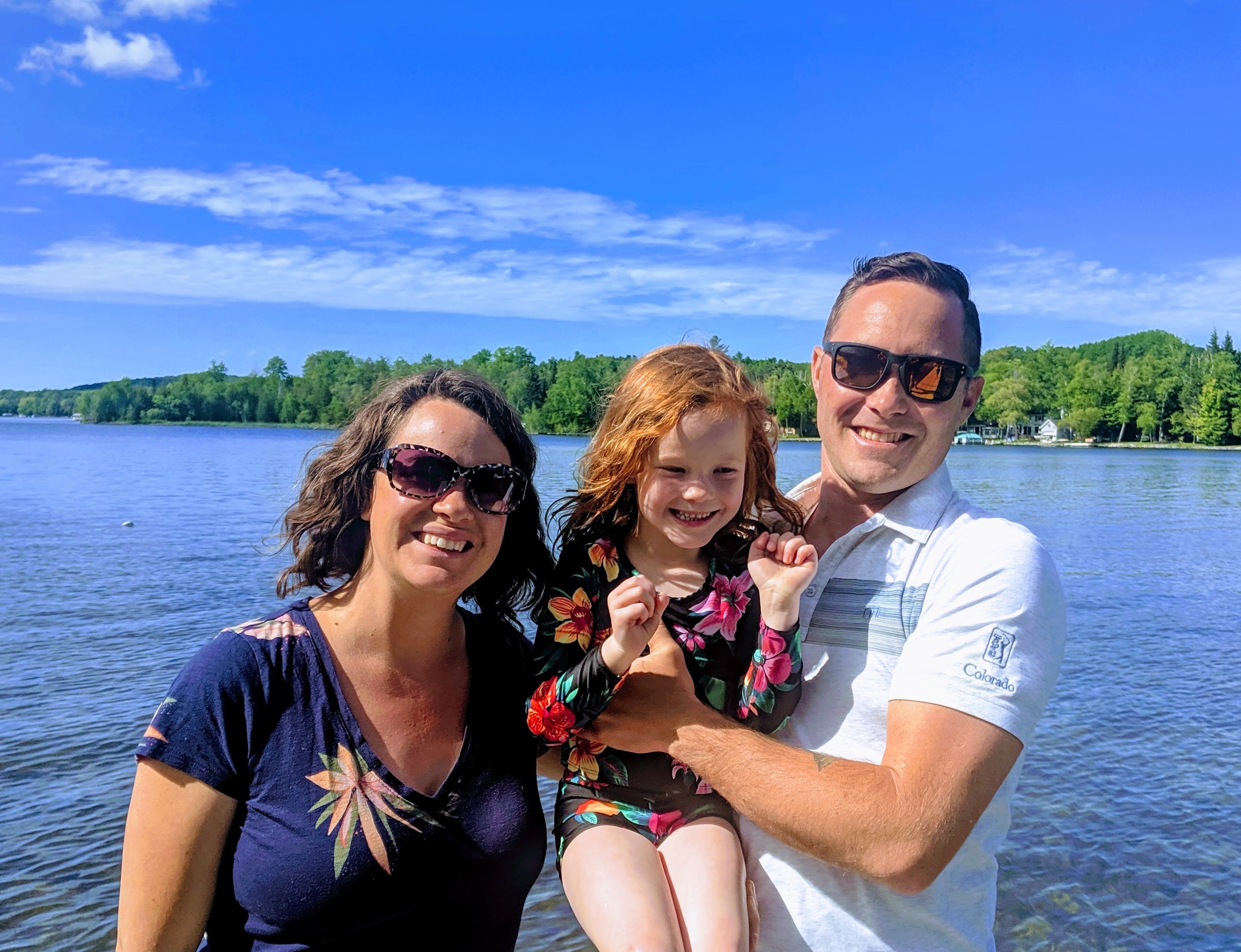 Travis and Alissa started couple's therapy as well as individual therapy, and they slowly began to build the skills to maintain their marriage and manage as parents. As Travis started to reframe his understanding of communication and emotional intelligence, he started to think about how it might be impacting his work life as well. Tapping into his natural curiosity, Travis started researching the topic as much as he could. He started to wonder: if emotional intelligence had transformed his personal life, what could it mean for his professional life?

"I started my research online, without having a clear understanding of what I was even searching for," says Slisher. "It seemed strange to me that we spend most of our waking hours at work, and yet the conversation around EQ is rarely included in training or brought up in conversation. I was searching everywhere for the right solution for me."
Travis's research took him to different author events and conferences, which ultimately led him to the Entrepreneurial Operating System (EOS) conference in May of 2019. One of the speakers was Rob Dube, author of Do Nothing and an advocate for mindfulness in leadership. His presentation resonated with Travis, and he started listening to Rob's podcast — and that's where he first heard about the Small Giants Community.
"I felt a connection to the Small Giants Community from the start," says Slisher. "They talked about organizations that were dedicated to growing their people, and they were having honest conversations about our purpose as human beings. It immediately drew me in and gave me hope that I had finally found a community. It felt serendipitous when I saw a post for one remaining spot in the Small Giants Leadership Academy."
Travis submitted his application for the Leadership Academy — a one-year certification program for emerging purpose-driven leaders — without expecting to land the last spot. He was invited to a video call interview with Executive Director Hamsa Daher, and the conversation only confirmed the alignment and his desire to be part of this experience. To his surprise, he was accepted into the program. The in-person kick-off event was right around the corner, and Travis couldn't wait to get started.
"I was honored, bewildered, and frightened all at once," says Slisher. "I went into work excited to announce the news to our team. Unfortunately, the timing couldn't have been worse — we had just experienced a down quarter and the next quarter wasn't projecting to improve. It was decided that we couldn't invest in the Academy as I had hoped. I was devastated, but I wasn't quite ready to give up."
"At the end of my life, I want to be able to look back and say that I gave as much love and support to others as I possibly could."
For Travis, this opportunity was more than just a one-off training program. The Leadership Academy would give him the sense of community he was looking for, and a path forward for becoming the best version of himself that he envisioned: a thoughtful, compassionate and vulnerable leader and human being.
Travis explained the situation to his wife, and she didn't hesitate in assuring him that it was the right thing to do. She saw the Leadership Academy as something that would be good for their entire family, not just Travis. Together, they decided to move forward independently and figure out a way to finance his enrollment through their own means.
"At the end of my life, I want to be able to look back and say that I gave as much love and support to others as I possibly could," says Slisher. "I see the Leadership Academy as an important tool and a huge step forward for achieving that."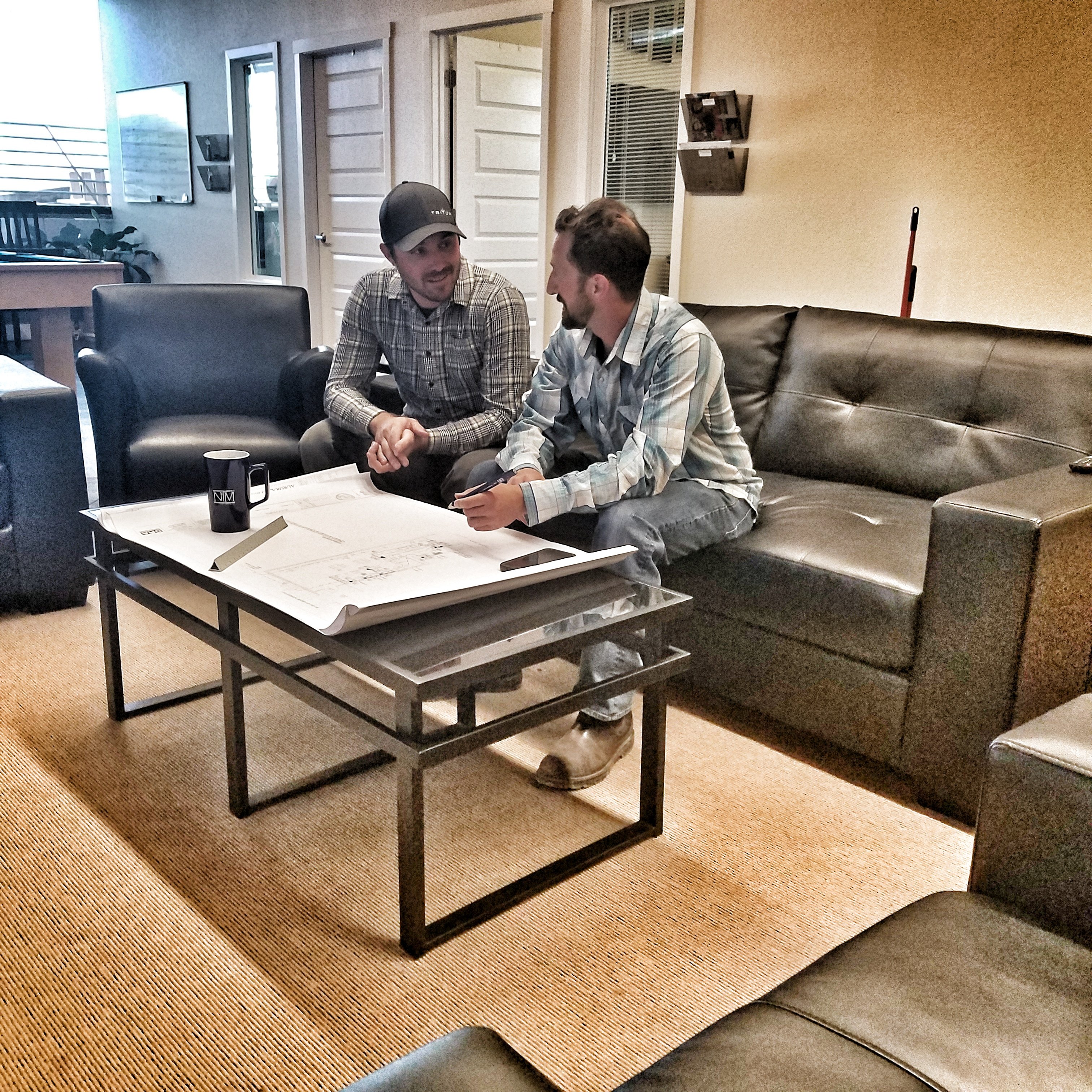 Now that Travis is nearly halfway through the program, he's already starting to see his goals come to fruition. He's started implementing what he's learning at Neuworks Mechanical, and the organization's purpose, vision, and values are now clearer than ever. Travis is also sharing tools and exercises with his leadership team in hopes that they'll take it and run with it in their own departments. Beyond what he's learning to grow his leadership and build a sustainable organization, Travis is grateful for the sense of community that comes with the Leadership Academy.
"For me, it's what differentiates this program from the many others I encountered," says Slisher. "The value goes so much further than the curriculum — they're truly building a community that reaches so many people and companies that share my beliefs. I've been able to talk authentically about what I'm experiencing and get advice from people in my cohort as well as facilitators and mentors. Where else are you able to do that?"
In the end, the investment was more than worth it for Travis and his family — but they're no longer funding the program on their own. When Small Giants Community Co-Founder Paul Spiegelman heard Travis's story, he was inspired. It isn't easy to challenge your own leadership beliefs, but Travis did that — largely on his own.
"Long before Travis found his way to us, he showed enormous courage and a willingness to learn," says Spiegelman. "He has a young daughter at home and his family is just starting out — it's important to me to invest in future leaders who resonate with the Small Giants philosophies and support their development."
Starting with Paul's contribution, we're excited to launch the Small Giants Scholarship Fund to support and empower leaders like Travis to enroll in the Leadership Academy. The Small Giants Community is a designated L3C organization, a hybrid between a for-profit and a nonprofit entity that prioritizes mission and social purpose. That means we can only offer scholarships through the generosity of leaders like you. Contributions of any amount can make all the difference to a leader who's just starting out. When you contribute to a Small Giants scholarship, you're investing in the future of purpose-driven leadership.
Your legacy can impact the future of purpose-driven leadership and support a growing leader in learning what it takes to lead with purpose.
"As leaders, our most important legacy is what we've done to help others," says Spiegelman. "As we grow the purpose-driven leadership movement to include more emerging leaders, we also need to reach out to those who need support and bring them into this experience."
Paul's donation launched the Small Giants Scholarship Fund and allowed us to support Travis's Leadership Academy experience. Now, we hope you'll join us in making a contribution of any amount so that we can reach even more emerging leaders. Your legacy can impact the future of purpose-driven leadership and support a growing leader in learning what it takes to lead with purpose. Will you join us?