Why Financial Transparency Matters to Small Giants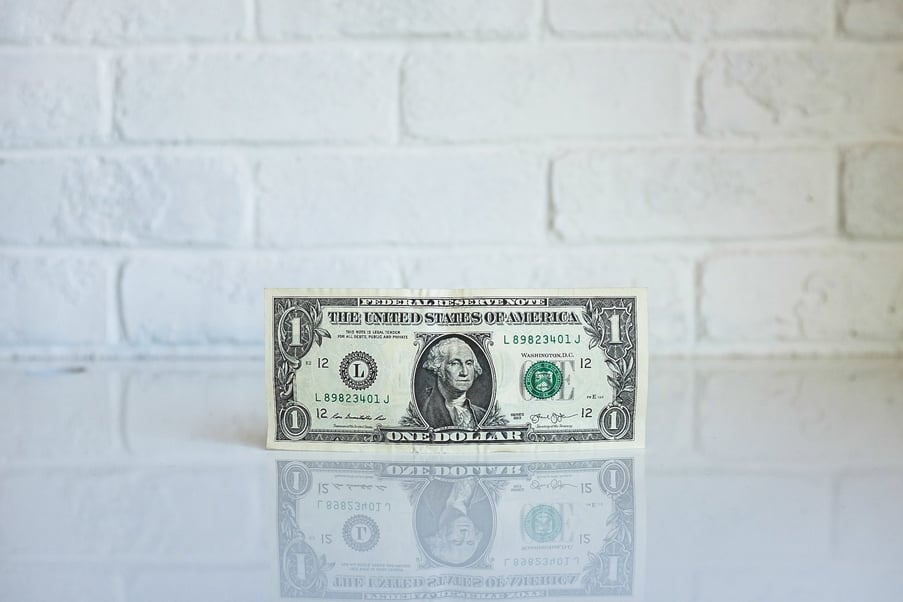 Do your employees understand company finances? Do they know how their individual decisions impact the health of the company? Are they empowered to think and act like owners?
Those are big questions, but they matter to Small Giants companies. Many purpose-driven organizations elect to adopt an open-book management style in order to cultivate a culture of trust and transparency and create a culture of collaborative leadership.
You likely already have a sound business growth strategy, but do your employees know where the company stands and how to help you boost revenue? Imagine an organization that consists entirely of business-minded individuals. When leaders commit to financial transparency, they're introducing new depths of responsibility, decision-making, and purpose to the workplace culture.
Ready to learn more about the Small Giants approach to open finances? Let's get started.
What Is Financial Transparency?
Let's start with the basics. At minimum, financial transparency is the practice of sharing financial information with employees. At its full potential, it prompts a transformative shift in culture, equipping employees with the knowledge and tools to participate in company financials and productivity metrics. The open-book management program called The Great Game of Business (GGOB) puts it best: "It's about responsibility, ownership, results and growth. All of these things come together to drive the needle forward in your organization."
For companies looking to become more financially transparent, open-book management is the flagship approach. The goal of open-book management, often called open finances or open books, is to give employees the knowledge and tools to help them understand how the company is run and what their stake is in financial outcomes. When your employees understand this information, they're better able to adapt to changes, stay committed to your company's goals, and take ownership of their work on a daily basis.
It all ties back to living out your company's core values and connecting employees to your purpose. Small Giants want employees to have a meaningful answer when they are asked, "How's your company doing?" Open-book management deepens employee engagement by helping them understand how they can impact the company in their individual roles.
Case Study: Kevin Walter, Tasty Catering. "The very first quarter we began playing the Great Game of Business (GGOB), sales went up 10 percent while our profit in that same quarter increased 142 percent...in companies playing the Great Game of Business, every employee is given a direct line-of-sight to how his or her attitude, actions, and behavior impact the company's financial scoreboards both negatively and positively." Read more!
Why Is Financial Transparency Important?
Within most organizations, only a select few employees deeply understand company finances and understand how those metrics affect outcomes. Being financially transparent turns traditional, blind financials on its head by inviting employees to think like owners and innovate from the bottom up. Open-book management, particularly the GGOB approach, cultivates a culture of individual and collaborative leadership and thwarts the root of organizational gossip — lack of transparency.
All that said, open-book management is a vulnerable endeavor. When you roll out open finances, you become responsible for ensuring employees understand the company balance sheet and income statement, and you'll be accountable for answering tough questions about how the company spends money. That's why education is an essential component of financial transparency.
Financial literacy is not only key to the success of any open finances initiative, it's also a powerful way to increase employee engagement. Financial literacy is an investment in the overall well-being of your employees, demonstrating your commitment to their success and empowering them to act as leaders. When you give employees the tools to understand basic company finances, they'll be more aligned with company decisions, more proactive about making positive changes, and more bought-in to the overall mission of the company.
Once a company commits to open finances, the results are impressive. Transparent, well-informed communication replaces departmental conflict and gossip. Teams begin to work together to prevent and solve challenges, and leaders begin to emerge in every area of the organization.
Case Study: Rob Dube, imageOne. "Facing a year that was looking to be break-even to a loss, we'd picked perhaps the most precarious time to roll out the Great Game of Business program at our company...but I knew that if our team could truly understand how their day-to-day decisions affected the bottom line, they would make different decisions and we would be more successful together. Instead of losing money in 2014, we made a profit. In the years since implementing open-book management, our profits have been on the rise, with 2016 being our best year in 25 years of business." Read more!
How Small Giants Implement Open-Book Management
When you implement open finances, your employees will become more involved in planning initiatives to save money and boost sales, increase productivity, and realize your company vision. Along with the different elements of being financially transparent, education is a critical component of effective open finances. Because they share that belief, we'll focus on the elements of open-book management practiced by our friends at the Great Game of Business (GGOB).
Here are a few key steps for implementing an open-book management program:
Appoint a Financial Literacy Champion. Before rolling out open books, focus on financial literacy. Who's the finance-savvy individual in your organization that you want other employees to emulate? Ask them to serve as the Financial Literacy Champion and educate employees in small groups. Do you have employees that interchange the meaning of revenue and profit? How about worth versus cash flow? Boost their financial literacy with vocabulary one-pagers, access to online learning tools, and breakout learning sessions.
Line Item Ownership. As you roll out open finances, give every single department or team ownership of a line item on the income statement. Tasty Catering is a great example of GGOB in action — every team owns a line item and reports out where their financials are at weekly huddles. Teams share their numbers so that all members have the information they need to make sound decisions for the company.
Weekly Huddles. Your weekly, company-wide "huddles" will serve as checkpoints for each department to report out on their line item and make predictions. Employees will take turns writing their numbers on a company scoreboard, allowing all teams to see how the month is progressing. Weekly huddles offer teams the opportunity to adjust accordingly to reach monthly goals and to celebrate their accomplishments as they are reached.
MiniGames™. GGOB MiniGames are short-term activities designed to correct a weakness or pursue an opportunity in the company. MiniGames are often centered around ways to save money or increase productivity. MiniGames are a great way to engage employees in company finances because they really are set up like a game — they have a fun theme, a goal, a set timeframe for play, a scoreboard, and incentivizing rewards like bringing a food truck to the office or sponsoring a donation to the winner's favorite charity.
Bonus Programs. When implementing open-book management, consider tying the program to a bonus plan. It's a great way to motivate and energize team members and connect their individual success to company goals. Pick a common goal that everyone in the company can impact, and be sure to regularly communicate their progress and pain points at weekly huddles. At Tasty Catering, their bonuses are distributed quarterly to create early and more frequent "wins." The bonus is shared equally through a salary percentage-based system so each employee makes the same percent of their salary.
Case Study: Mike Rose, Mojo Media Labs. "With a great culture in place, we started exploring our options for implementing open-book management. The process starts with our design team. We're dedicating three months to test-driving OBM with a group of key team members. We hold a huddle every Friday, and we communicate our process to the rest of the team. In May 2017, we will roll out the process company-wide. May also marks the launch of our new bonus program tied to the GGOB philosophy — an idea that was one of my first indicators OBM was the right move for us." Read more!


Want a quick way to give your employees a crash course in business finance? Check out this video made in partnership with wikiHow and share it with your team:
---
Want even more purpose-driven leadership articles delivered to your inbox? Subscribe!

---