2 Employee Volunteer Programs to Boost Community Involvement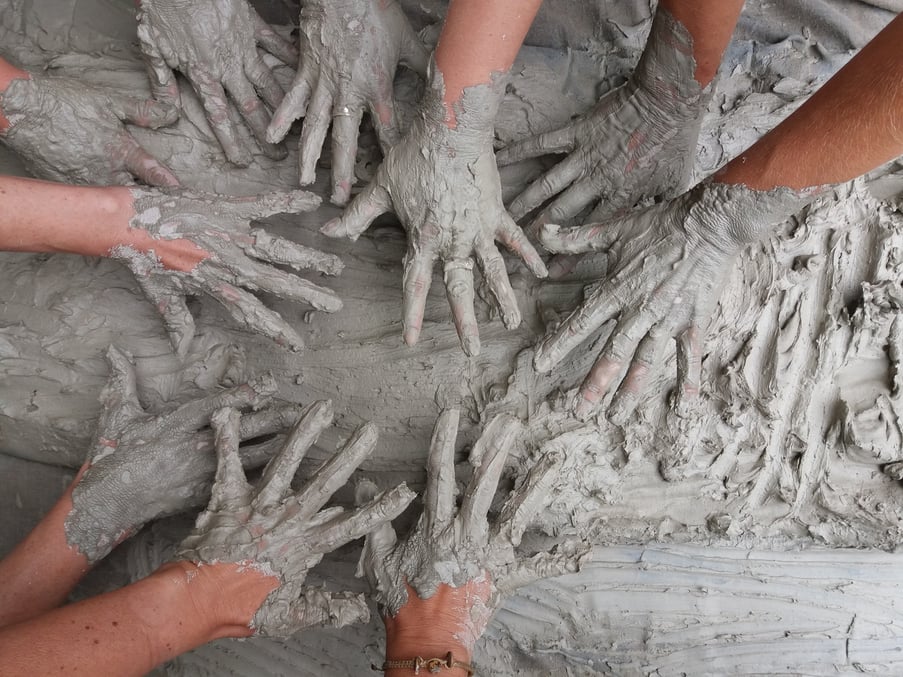 Are you struggling to implement engaging, impactful employee volunteer programs? We've all been there — demonstrating the value of community programming is a challenge, and other priorities like profit, sales, and growth wind up taking center stage. Although community is one of the six qualities of a Small Giant, many purpose-driven organizations struggle to implement successful employee volunteer programs that actually boost community involvement.
At a recent Small Giants fishbowl, Liz Zavodsky, Director of Membership & Engagement at the Northwest Earth Institute (NWEI), discussed how organizations can save the environment while engaging employees using two innovative, technology-based tools: EcoChallenge and Discussion Courses. By giving team members a fun and social framework to talk about their relationship with the planet, these programs boost engagement and empower employees to take positive action in their communities.
For Small Giants companies looking for tools to effectively engage their teams, communities, and other stakeholders, here's how these two employee volunteer programs take community involvement to the next level.
What Is EcoChallenge?
EcoChallenge is part of a suite of educational and engagement programs offered by the Northwest Earth Institute (NWEI) in Portland, Oregon. The program's flagship event is its annual EcoChallenge in October — a two-week initiative that is free and open to everyone, inviting organizations and community groups to take advantage of the platform's tools to work together and reduce environmental impact. This year, EcoChallenge is scaling beyond its annual event to create more frequent, customizable challenges, like its Drawdown EcoChallenge this spring that aims to reduce impact and contribute to a sustainable, vibrant future.
For Small Giants, there are two key, upfront benefits to EcoChallenge: the platform is free and it already exists. While most community programming requires an investment of both time and money, EcoChallenge offers a robust, ready-made platform for instant engagement. Most employees are eager to give back to their communities, but without a clear path for getting involved, it falls to the wayside. EcoChallenge helps to inspire your employees about their daily choices and builds connections across the company by sharing individual actions as well as your collective impact.
How Does EcoChallenge Work?
When you sign up for EcoChallenge, you'll create a team for your workplace or department and pick a team captain. Most challenges last two-three weeks, but you can work with EcoChallenge to customize your program. Next, each team member will pick at least one action to commit to for the duration of the event.
Whether your team members are in-house, in several offices, or 100% virtual, EcoChallenge is a unique platform for employees to engage with one another on an individual level and learn what's important to their co-workers. Likewise, teams can come together as a community and commit to an umbrella of activities that focus on a specific goal, like reducing waste. You can even extend your effort by inviting clients, customers, and family members to join the initiative and create greater impact.
EcoChallenge provides plenty of actions to choose from across a variety of categories, plus an option to add your own customized action. Every day, team members will visit the EcoChallenge dashboard to report their progress, share stories, and check out the accomplishments of their team members. Here's what the categories look like: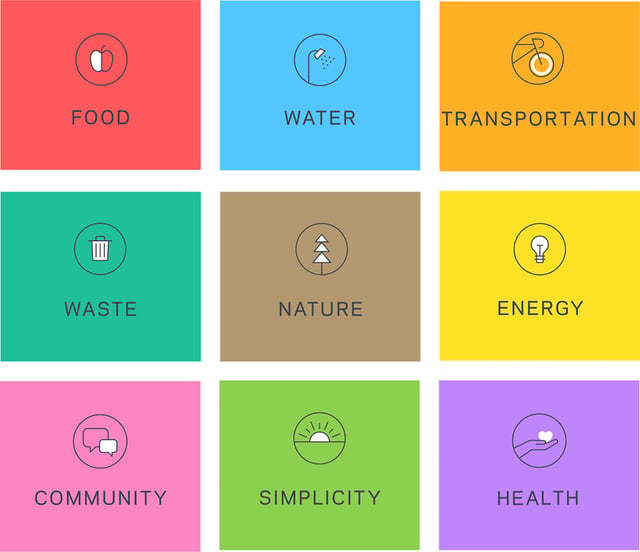 What are the Results and Impact?
For Small Giants companies, meaningful contributions to the community are a key component of what sets them apart from the crowd — purpose-driven organizations strive to cultivate deep, lasting relationships with their communities, and that begins with engaging employees on an individual level. When businesses empower employees to make positive change, they cultivate a deeply rewarding, highly-engaged company culture that is intrinsically linked to its surrounding community.
EcoChallenge not only triggers individual action, but it also maps how each person's individual action contributed to a much larger impact — last year's EcoChallenge reduced 75,769 pounds of Co2, inspired 9,755 meatless meals, and saved up to 1,362 light bulbs. However your team members choose to give back, the program connects them with a larger network of change-makers who help amplify their contribution to create real, measurable change. That's inspiring!
Across the board, participating companies find that the program boosts engagement and helps involve employees in company sustainability initiatives. It also cultivates a sense of community within the company, particularly among virtual and in-house employees. EcoChallenge helps employees learn more about one another, prompting employees to share what's important to them, how they live at home, and ideas they have for making positive impact.
As Bala Cadambi, Director of I/O Technologies and Standards at Intel Corporation, put it, "It makes the workforce richer. It brings innovation to work. It makes you more community-oriented, more customer-oriented. All aspects of the workforce get better as a result."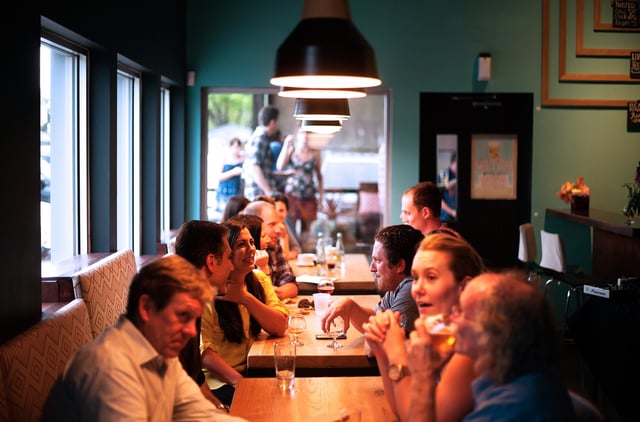 What are Discussion Courses?
While EcoChallenge provides organizations with a short-term employee volunteer program, many companies also want to cultivate a structured, year-round conversation around community involvement. NWEI's Discussion Courses give people a framework to talk about community impact through discussion book courses designed to focus on different aspects of sustainability. These courses give your team members an opportunity to connect their personal vision to their work, deepening engagement and cultivating a culture of dynamic, collaborative leaders.
The Discussion Courses cover topics like Powering a Bright Future, A World of Health, Food, Ethics, and Sustainability, and more. Each course includes articles from thought leaders and discussion questions designed to help break big issues into bite-sized pieces. The Discussion Courses also connect your team members to a global network of fellow participants who are learning from the same material (more than 185,000 people worldwide!), introducing them to a community of leaders around the world who share their values and mission.
How Do Discussion Courses Work?
It all starts with identifying a course organizer from your company to lead the charge. Discussion courses are employee-led and self-facilitated, offering employees leadership opportunities and new ways to connect. Think of it like a Community Champion — your most powerful influencers come from within the company, modeling leadership for fellow employees and engaging team members to stretch themselves and grow in new ways.
Each Discussion Course lasts from five to seven weeks and are often held during lunch breaks, before work, or after work. As a result, the program creates an ongoing conversation within your company about how to strengthen community relationships and make a positive impact. Even better, Discussion Courses connect team members from every level of the organization, bringing virtual team members, company leaders, and new hires together to rally behind a common cause.
What are the Results and Impact?
One of the most consistent outcomes of Discussion Courses is a shift in how companies live out their core values. The Discussion Courses empower employees to think like leaders, taking what they've learned in the program to come up with new ideas for community involvement. As Liz explains, employees have helped their organizations align their food purchasing policies with company values, gotten customers and clients to adopt company values, and spearheaded waste reduction programs.
Think about it: if you empowered your employees to learn more about causes they care about, how would that impact company culture? How would it change how they connect to your core values? How would it change how employees, customers, and your community view your organization?
When we engage employees on an individual level and empower them to act as leaders, you can cultivate positive action throughout the organization. Liz sums it up best: "Our theory is that wisdom lies within the room, not necessarily at the front of the room."


---
Want even more purpose-driven leadership articles delivered to your inbox? Subscribe!

---