Are You Looking for Top Talent in the Right Places?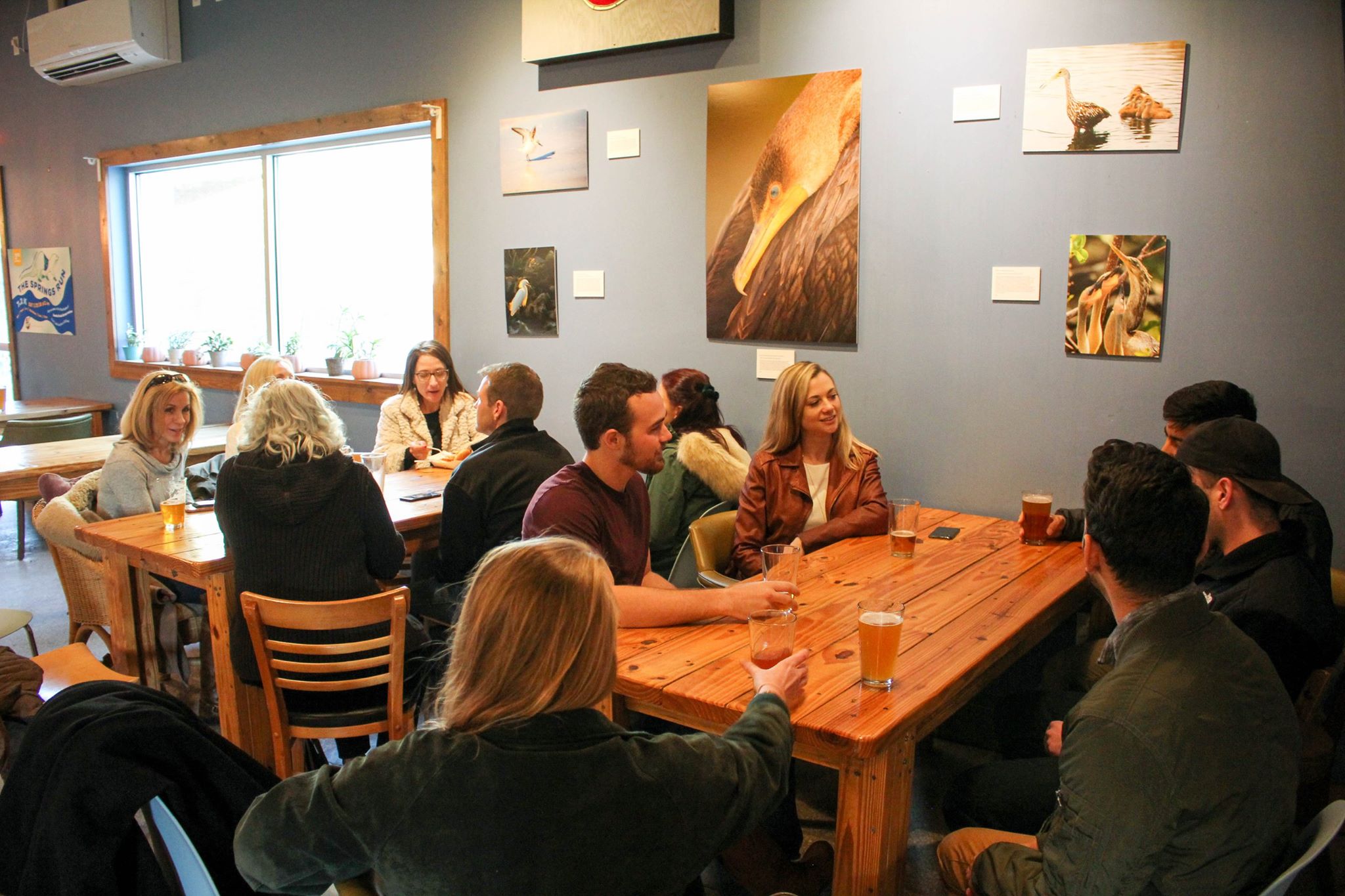 In today's competitive market, it can be challenging to identify and attract top talent. Why not take a page from Pepine Realty's playbook and bring the talent pool to you?

At Pepine Realty, they make the hiring process work for them. Their unique approach to recruiting talent gets interested community members through the door and invites them to become licensed realtors through a realty school hosted in-house at Pepine. Along the way, Pepine is able to identify, interview, and train high-potential candidates, all while servicing the community through education and training. Everybody wins.
Pepine's core mission to improve and empower the lives of others is embedded into everything they do, from Community Career Nights to mentorship for new hires. In just eight years, the award-winning real estate firm has grown to three locations with 55 agents, all while maintaining a people-first culture in an industry that pulls in the opposite direction.
How does Pepine Realty do recruiting and hiring differently? Let's dive in.
Community Career Nights
Pepine Realty's Career Nights are free events that invite community members interested in becoming a realtor to come in and learn what it's all about. Held five to six times a year, the program is a community initiative that doubles as a recruiting opportunity. Because real estate makes for a great second career, Career Nights help Pepine identify people in their own backyard who would make excellent agents. The two-hour event consists of a light dinner, a panel of diverse Pepine agents sharing their experiences, and an opportunity for guests to ask questions to top agents in the field. At the end, those interested can sign up for realty school held at Pepine and become a licensed realtor.
Each Career Night usually draws around 40-60 people, thanks to a blend of word of mouth and digital marketing. They start by sending invitations to their database of 12,000+ clients, who often forward it to friends. Pepine agents invite their own friends, family, and former colleagues — and agents get a $500 bonus if a Career Night attendee ultimately gets hired at Pepine. They also spread the word on social media, using targeted, paid advertising to reach key demographics. After each event, they send out a survey to gather feedback and find out how folks heard about the event.
Although they advertise broadly, Pepine's intent is really to talk people out of going into real estate. It's relatively simple to become a licensed realtor, so many get the wrong idea about what the career is really like. Pepine's panel presents market data and provides their honest perspective about what it takes to make a living in the field. Those still interested are invited to take the next step toward getting their realtor license. Pepine holds Realty School for two weeks every other month for a group of 6-10 students. Throughout the course, they're working closely with students to identify who might be a good fit to interview with the company.
Pepine's approach is a bold reversal of how real estate groups usually staff up. Most brokerage firms compete to get established agents who will bring volume and don't require much training. Pepine focuses on finding individuals with the right traits who share their values, and invests in training them for success. For example, one of Pepine's top agents is someone who came to Pepine after 20 years as a therapist. She went from working two jobs to a flexible career as a real estate agent — and after just three years with Pepine, she was able to buy her in-laws a new home.
Often, the best agents are those looking to make a change and leave their careers for something more rewarding. Good agents are service-oriented, resilient, and personable. By holding Community Nights, Pepine is able to get in on the ground floor and attract high-potential candidates to their organization.
Values-Driven Hiring
Pepine Realty Core Values
Integrity, accountability, excellence, family, impact, fun, balance, and growth
As soon as a new group funnels into the realty school held at Pepine, they start looking for promising candidates that align with their culture. During the two-week course, Pepine leaders identify which students are a potential fit. Those individuals are invited to interview with Pepine after securing their license, and that's when the real work begins.
Over the past eight years, Pepine's hiring has evolved into a rigorous and thorough process. At the beginning, it was just Broker-Owner Betsy Pepine doing the hiring. About four years ago, they overhauled the process to revolve around their mission and core values. Today, they hire and fire by their core values, allowing them to cultivate a culture that lives and breathes their values. Your core values dictate how you make decisions and interact with others on a daily basis, so it's crucial that all Pepine agents share the same foundational values.
Pepine's interview process is two rounds of in-person interviews, a DiSC personality profile, a meeting with Betsy, and as a last step, the prospective agent is invited to attend Pepine's weekly team meeting. During the initial interviews, candidates are asked to provide specific examples of their personal core values in action. Candidates are also given a script and asked to actually call someone on the spot — the ability to handle rejection is a significant indicator of success in real estate, so they put it to the test.
Candidates are also asked to participate in role playing with interviewees, responding in real-time to situations like having their commission reduced. While it matters how they perform in these situations, it's even more important how they behave and react to the requests. You can train high-potential candidates to do what you do, but you can't train someone to share your values.
With their new hiring process in place, Pepine's team is more cohesive, positive, and energized than ever before. Their renewed commitment to hiring (and firing) by values has helped weed out negative people and curbed turnover. Pepine's goal is to attract candidates with their culture, not with the promise of more money. The people coming into their office are focused on integrity, impact, and having fun together.
A 90-Day Onboarding Plan
Hiring for culture fit over skillset won't work without a robust training program. Pepine Realty has a 90-day onboarding plan that gives new hires the training and support they need to become successful agents. The program lays out exactly what they need to learn at each checkpoint, and provides the accountability and mentorship necessary to navigate their new responsibilities.
Here's how it works:
1) Three-week onboarding class. Betsy learned early on that onboarding agents individually was inefficient and ineffective. Instead, a group of new hires start together on the second Monday of every month. Together, they go through a three-week onboarding class led by Pepine's trainer. The group mentality helps new agents bond and provides support for the activities they do during training. They'll make their first open house flyer together, they'll learn to use MLS (Multiple Listings Service) together, and at the end of the class, they all graduate and receive a certificate.
2) 90-day onboarding plan. After the first three weeks, new hires shift their focus to a 90-day onboarding plan. Technically, all new hires are on a 90-day probation period where they must demonstrate that they're able to meet the expectations of a Pepine agent. Luckily, Pepine provides a clearly-articulated roadmap for what agents should accomplish in their first 90 days. Every agent receives a weekly onboarding checklist that outlines their tasks and responsibilities. From books to read to database milestones, agents know exactly what they need to work toward to be successful with Pepine Realty.
3) Mentorship program. Every new hire has a mentorship program available to them for the first six months. Using their DiSC profile results, new agents are assigned a mentor that matches their personality. The mentor becomes their go-to person for all questions and helps provide support and accountability for their 90-day onboarding checklists. Mentors have a formal meeting with their mentee every week to review their business plans, onboarding progress, and weekly goals. In exchange, mentors receive 50 percent of the commission for the mentee's first sale, and 5 percent of their commission for all closings for the first six months. Everyone in the company has the opportunity to serve as a mentor.
---
Want even more purpose-driven leadership articles delivered to your inbox? Subscribe!

---