Internships: The Two-Way Street You Want to Take

For many companies, hiring quality candidates remains a challenge amidst an intense job market.
While there are ways to bolster your traditional hiring practices, it might be time to consider alternate routes to recruiting top talent. One way that some Small Giants companies are tackling this issue is through internship programs.
Arborwear: Growing their team & inspiring influence
Arborwear, a clothing company for the green industry, hires interns as a cohort, with multiple interns operating within a department, across the company. That way, they're able to build a sense of community within their program, as well as with the entire company. And because of Arborwear's smaller size, interns have the flexibility to move into different departments depending on their interests.
"We're a small, scrappy company, so our [program] was kind of [born out of] necessity and innovation," says Heidi Baumgart, VP of Marketing and Team Development at Arborwear. "It's really helpful from a cost perspective to have all these brilliant minds come in and help us, but it's also really great for the interns because they can see and do so much because the company is small and agile."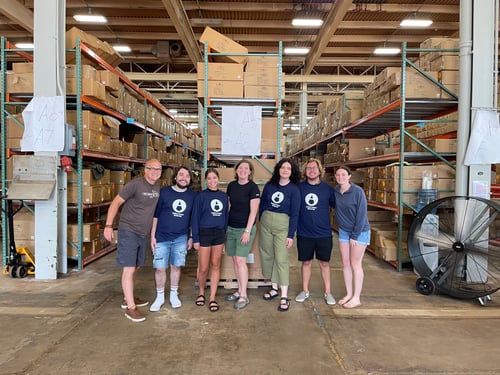 Offering next generation learners and leaders an opportunity to be an engaged member of a strong work culture is commendable. It's exactly the type of community involvement that many Small Giants leaders strive for. But it's also incredibly beneficial for the company. It's a lower-cost, lower-risk way to bring in hardworking, deserving talent, with a built-in vetting process. If you do choose to offer an intern a full-time placement at the end of their program, you already know how the person impacts and influences your existing team.
At Arborwear, interns do far more than make coffee and stuff envelopes. They're working on initiatives that get published and paid for. They get involved in the decision-making process early on, and they're also educated on the company's production and performance. Heidi said that she holds a weekly meeting with all of the interns to discuss real-time business studies of what's going on at Arborwear. The interns are also trained in the company's purpose, mission, and core values. All of this experiential learning allows for a more constructive experience for those participating, but also helps Arborwear's overall productivity.
Having interns is also a good way to bolster existing emerging leaders within the company. At Arborwear, they have interns report directly to emerging leaders, who then get coaching assistance from senior managers.
"A lot of times, the best way to learn is to teach, so the emerging leaders are teaching the interns, and it's really shaken out a lot of stuff for us," says Baumgart.
The internship experience at Arborwear is a two-way street when it comes to the respect it builds, and the benefits it offers. And it even leads to some successful full-time hires. Baumgart said that last year, the Marketing department hired 20% of their interns. Not to mention, they send each intern an anonymous survey and option to openly review the program, in an effort to both improve and celebrate positive results.
Text-Em-All: Building their own pipeline
What if a company has a specific role that is perpetually hard to fill? Text-Em-All, an emergency text message and phone call provider, found a solution through internships. Through learning and tweaking their program, the team has discovered that spring and summer internships (running 3-4 months) within the engineering department have seen the most success.
Sabrina White, Head of People Experience, says that the company's goals for their internship program is to give back to their community, to help the next generation of leaders understand how business can work with a purpose-driven culture, and also to create a pipeline of software engineers.
While typical onboarding at Text-Em-All for a full-time employee can take 90 days, the onboarding process for interns is two weeks. In the first week, they learn about Text-Em-All's culture and the importance of integrating it into every project. In the second week, they focus on the technical aspect of the job, learning the different tools they'll need to execute their projects. Similar to Arborwear's program, interns at Text-Em-All work on real projects with real clients.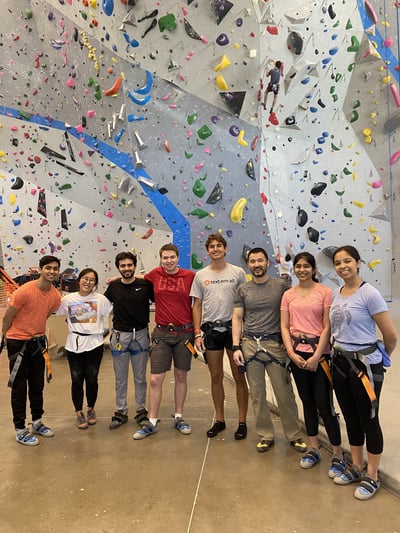 "Our interns, at the end of that internship, have released something into production that our customers are actively using," says White. "They're not building throwaway code. They're actually building something our customers are going to utilize."
Because engineering is a job that can be difficult to screen for when it comes to technical skill level, the internship process allows for a much more insightful look into a candidate than a typical interview process.
"There is a risk with making an offer without really understanding what that technical skill level is," says White. "Both internships and apprenticeships give us a chance to get to know not just the technical knowledge, but how do they work within this team."
Even though running an internship program is a balancing act and can be a large time commitment to the full-time employees who are training the interns, White says that it's been a great recruiting tool, and that they hire probably 1 in 5 interns to become full-time employees. Plus, it's rewarding for those employees who enjoy helping the next generation of engineers.
Think outside the internship
While there are many benefits to both parties when it comes to an internship program, it's not the only way to attract talent. White says that at Text-Em-All, they've grown to be very open-minded and opportunistic when it comes to hiring.
Recently, a candidate applied to work for the company who did a great job meeting expectations culturally, but it was unclear how she'd stack up technically within the team. This person was a Harvard graduate who had shifted away from a law career and completed an engineering bootcamp - clearly an unconventional candidate to cross their path. Because she had a lot of potential and seemed aligned with Text-Em-All's culture, White and her team quickly put together an "apprenticeship program" for the candidate. It was a huge success: after the six-month apprenticeship was complete, the company hired her as a full-time software engineer.
"She's awesome," said White. "She just needed an opportunity to come in and show us what she could do."
While college students and young professionals are the obvious population for internships and similar programs, also consider reaching out to an even younger demographic. Lisa Whealon, Director of People and Culture at Deli Star, explained how they set up a program with a local high school to bring the students to their production facility. Deli Star is a food manufacturer specializing in proteins, and so when the students visit, they get to learn about the roles of food scientists and other careers they probably have never heard of. And high school is the perfect time to expose kids to new jobs and fields of work before they're set on a particular career path.
"Our short play is to really give back and both educate these high school kids about what some of these culinary art programs are about," says Whealon. "But also the long term play is, how do we put more people into our talent pool in the future."
Inviting different members of your community to experience your business in some way is a great way to share your culture and your purpose with more people, and you never know when it could lead to a new hire down the road.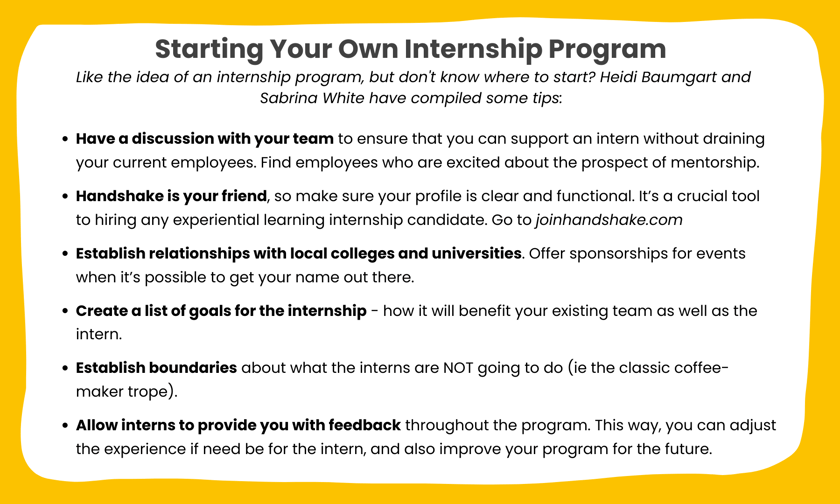 In conclusion
Internships and other alternative hiring routes are a great, low-risk way to vet talent to see if they're both a good culture add, as well as have the ability to learn the skills needed to fulfill a full-time position. It's also a great way to support your current leaders by offering them mentorship and development opportunities. So if your company is looking to fill positions and bring in fresh perspectives, consider offering some next generation leaders and non-traditional candidates a chance.