Why a Multi-Stakeholder Approach is Good for Business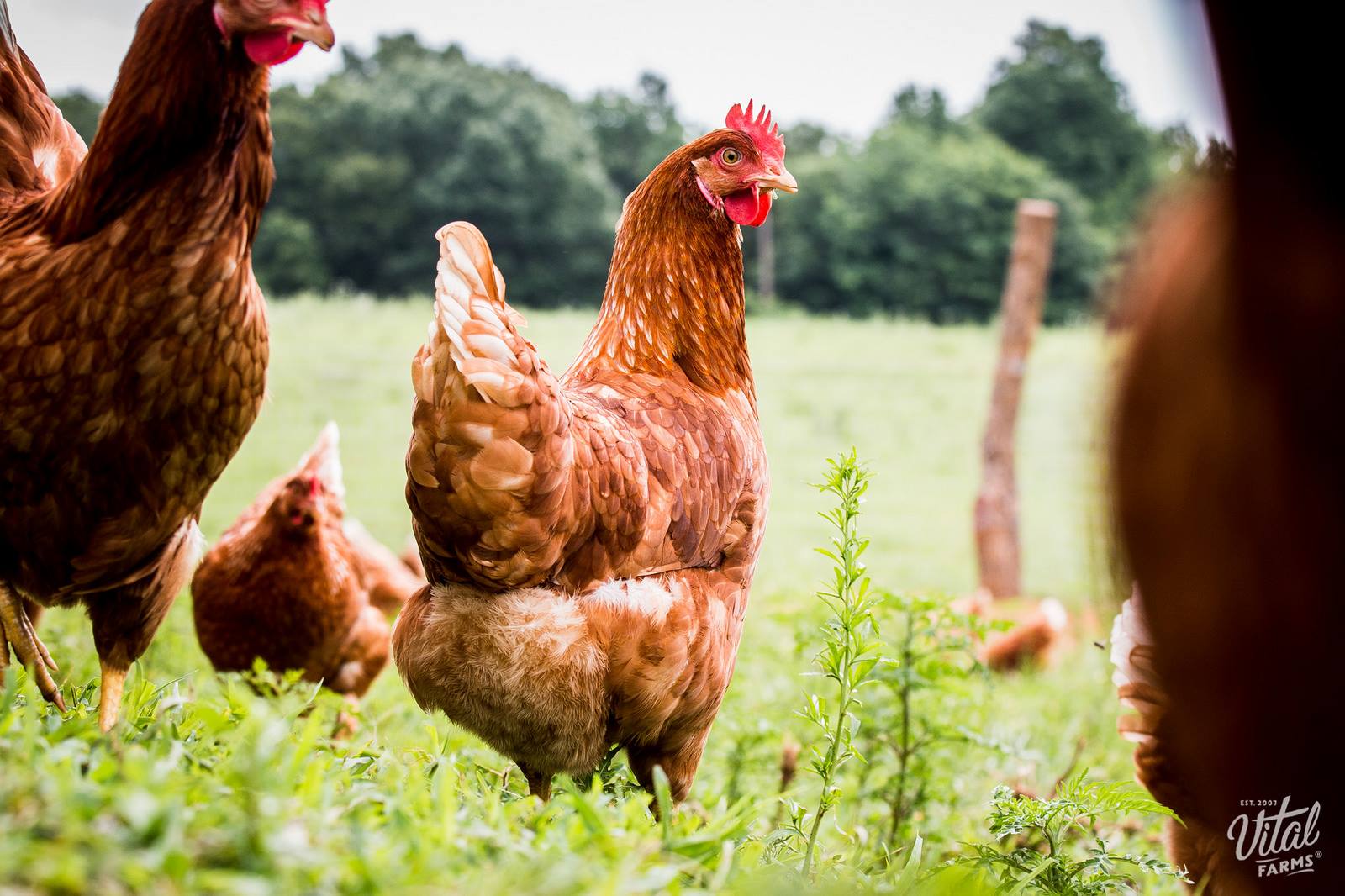 When Matt O'Hayer and his wife Catherine Stewart first started Vital Farms, they were selling pasture-raised eggs from their own small flock of happy hens, humanely raised on their farmland in Austin, Texas. At the time, nobody really believed they could scale their family business to make pasture-raised eggs a viable model, but that's exactly what they did.
Since they first ventured into the farming world in 2007, Vital Farms has grown to become the country's largest provider of pasture-raised eggs, partnering with hundreds of grocery stores and restaurants around the country to supply pasture-raised eggs and butter. They have 110 employees (they call them 'crew members'), and last year, they reached an estimated $100 million in sales. In 2018, Vital Farms was named one of Forbes' Small Giants: Best Small Companies in America.
Every move they make is motivated by their core mission to bring ethically produced food to the table — something they can't do without the support of their stakeholders. As a result, Vital Farms has followed a multi-stakeholder approach to business, prioritizing the sustainability of their relationships with investors, employees, customers, suppliers, and the community above all else. Over time, those relationships have paid off to give Vital Farms levels of success that most in their industry didn't think was possible.
What does a multi-stakeholder approach look like in practice? Let's dive in.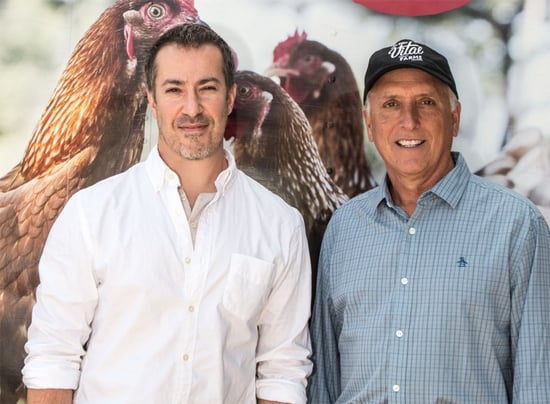 What is a Multi-Stakeholder Approach?
At Vital Farms, their overarching belief is that no enterprise is sustainable unless it's sustainable for all the stakeholders involved. That means they are always focusing on the sustainability of their relationships with their five key stakeholders:
Investors
Employees
Suppliers
Customers
The way they see it, the success of the business depends on having sustainable relationships with all stakeholders.
From the start, Vital Farms was founded on the principles of conscious capitalism, following a model that would take into account the interests of all stakeholders. When you lead with a stakeholder approach, you're taking the long-term view instead of chasing quick profit or high returns for investors. Companies taking a multi-stakeholder approach invest significant time in listening to and collaborating with investors, employees, suppliers, customers, and the community, working to take actions that will, on balance, be good for everyone involved.
While not every decision can benefit every stakeholder, the idea is to strive for long-term sustainability. If you're building your business to go the distance, you have to make decisions that benefit everyone in your company's ecosystem. As Vital Farms President and COO Russell Diez-Canseco puts it, "If it's not sustainable for the farmer, how are we going to get the egg?"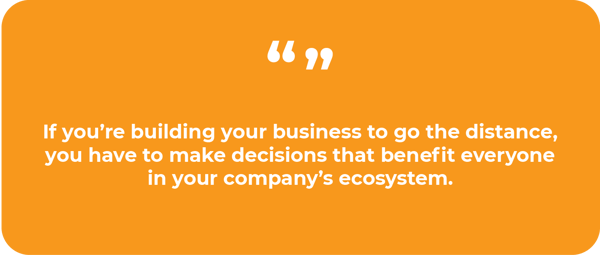 Purpose-Driven Investors
Vital Farms' most unique stakeholder relationship is with its investors. While the company's Founder and CEO Matthew O'Hare is still the largest shareholder, they've also taken $25 million in private equity. Outside capital has allowed the company to grow, but aren't the investors pressuring them to grow quick and even sell the business?
Vital Farms has protected itself from the traditional pitfalls of outside investors by working with multiple investors — they have seven private equity shareholders — and bypassing the highest bidder to instead find investors that share their mission. Vital Farms' shareholders are socially conscious and interested in making an impact, which means they're willing to wait for the returns. Plus, Vital Farms holds regular liquidity events to give investors the chance to sell all or part of their shares, although none have sold out so far.
This unique financing structure allows Vital Farms to grow without losing control of the company. They hold quarterly board meetings with investors and share financials, and investors are supportive of decisions that service stakeholders, not just the bottom line. Take the company's new egg-packing plant in Springfield, Missouri. The facility cost $17 million, which had investors asking questions. But the extra costs are investments tied to delivering on stakeholder commitments, including design choices that help improve food safety for their consumers and sustainability efforts that ensure the new plant creates value for the community and environment, instead of detracting from it the way most traditional plants do. Once they explained the long-term view, investors were fully bought in.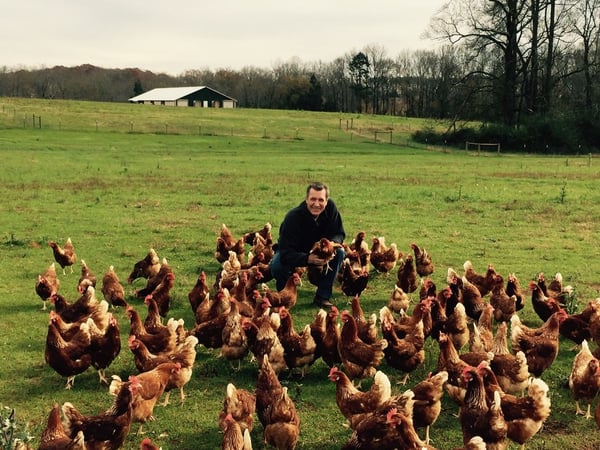 Sustainable Stakeholder Relationships
Beyond investors, Vital Farms has identified four other key stakeholders. Here's how they build sustainable relationships with each group:
Employees.
Vital Farms cultivates values-driven relationships with crew members from the very start. When a candidate interviews with the company, they experience an in-depth process that screens for values alignment, culture fit, and a deep understanding of the individual. The process could last for hours, because it's designed to uncover the candidate's unique personal mission. Once they're hired, every employee is treated like an expert, because they are one. Whether it's on the factory floor or the back office, employees understand how to use the stakeholder model to make decisions that prioritize values over everything. There are also several channels for employees to give and receive feedback, like weekly lunches to share impact and hear business updates. The company is also exploring using using the net promoter score approach to assessing crew member satisfaction across the company.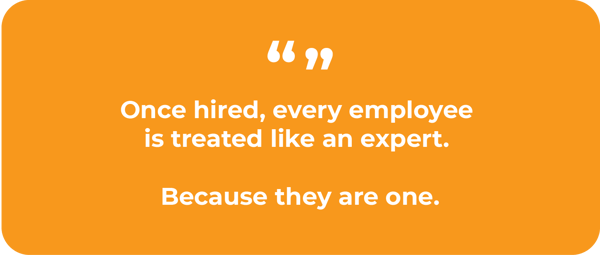 When problems do come up, company leaders use values and the stakeholder model to make decisions. When one employee's behaviors were consistently against company values, they asked themselves tough questions. How was the employee's behavior impacting stakeholders? They realized that not only were other team members having to work harder, but customers also weren't getting their products when they should. For the good of the company and its stakeholders, Vital Farms is rigorous about culture fit and values alignment.
Customers and consumers. When Vital Farms first started, pasture-raised eggs represented less than 01.% of the market. It's now 2.7% and Vital Farms accounts for about 73% of that. Consumers pay a premium for Vital Farms eggs, often paying triple the price of conventional eggs. Beyond their highly-effective marketing and branding that targets millennials (check out the viral Bullsh*t Free Eggs video!), Vital Farms is in constant communication with customers and consumers. They are transparent about their practices, sharing information about farming and production, and they offer quarterly farm tours for customers.
It's also about creating accountability and measuring the success of their relationships. In addition to exploring its use in assessing crew member satisfaction, the company plans to use the same methodology to find out whether customers would recommend them to others. Using frequent surveys, they can keep a pulse on how they're doing with both customers and consumers. When there's tension or a pain point with a customer, they bring them in and collaboratively solve the problem. They're not afraid to talk about frustrations or ask for help, because they're all working toward a shared mission.
Suppliers. Vital Farms' suppliers include farmers, package suppliers, freight suppliers, and other vendors. Like their crew members, they use multiple ways to engage with their key suppliers, especially their 130+ family farms. Communication includes weekly calls from the Vital Farms grower support team, monthly farm visits, quarterly surveys, and a quarterly newsletter, written specifically for the farming community. They've also formed two groups to support their suppliers: the grower support team and the compliance team. The grower support team works with farmers to connect them to resources to help run their farms, manage bird health, and improve performance. The compliance team helps farmers meet the strict requirements of inspections and identifies any issues before they become a problem. Vital Farms connects with their entire network of farmers on a weekly basis, and all farms are visited every month and audited every quarter.
Education is a key component of the stakeholder relationship. As part of Vital Farms' commitment to suppliers, they invite all farmers to a quarterly summit to learn from one another, share best practices, and hear updates from the company. It's as much a learning event as it is a listening opportunity for Vital Farms to understand what's most important to their farmers.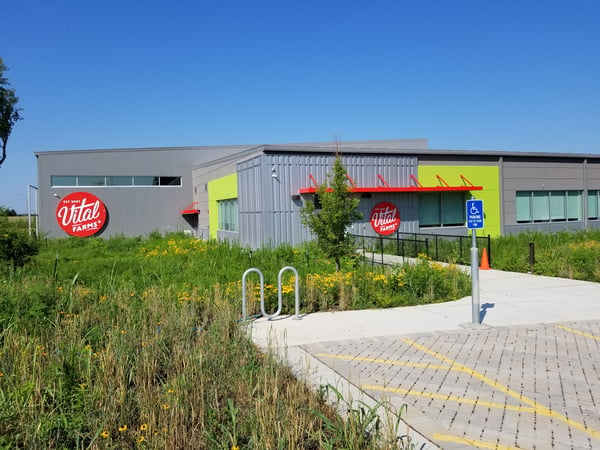 Community and the environment. Community and the environment are integral to Vital Farms' mission: they're committed to responsible land use for communities and ethical, humane living conditions for animals. That's why they took an unconventional approach to the $17 million processing facility in Springfield, Missouri that opened last fall (they call it Egg Central Station). Most egg-packing facilities in the U.S. are not appealing places to work — the indoor environmental quality is low, there's poor climate control, bad lighting, and low ceilings. It's all about minimizing cost. Vital Farms went the other direction. They considered all of their stakeholders and designed the plant to add value for them. They worked directly with Springfield to find out how they could help advance the city's goals.
In designing and building the facility, Vital Farms voluntarily preserved trees on-site, added stormwater green infrastructure, and preserved and restored fauna and flora unique to the area. Inside, Egg Central Station is air-conditioned and climate-controlled, there are plenty of windows to allow for natural light, and they've added 50 jobs to the community, starting at $13/hour. In May 2018, Springfield honored Vital Farms at the 17th Annual Choose Environmental Excellence Awards for environmental best practices.


---

Want even more purpose-driven leadership articles delivered to your inbox? Subscribe!


---