How Do You Scale Culture?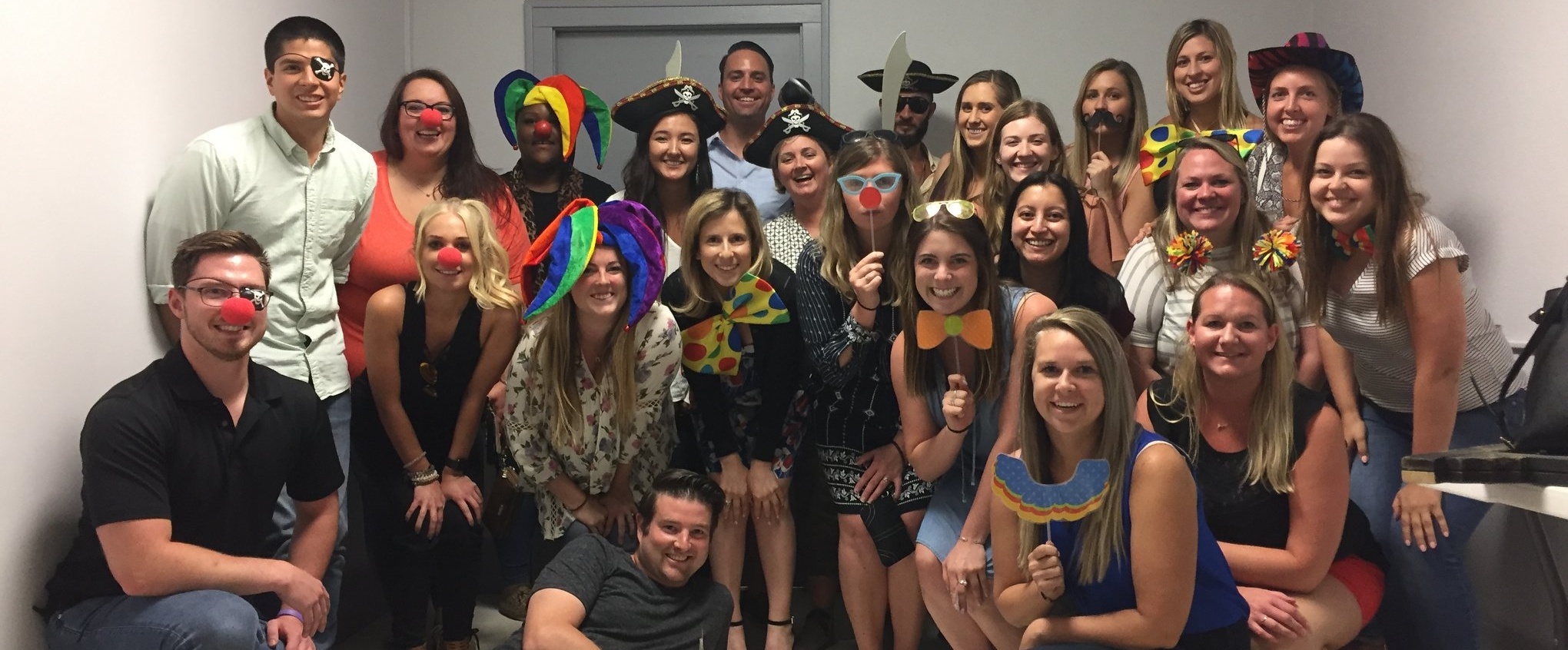 As This Employment Firm Grows, Staff Council Helps Scale Culture
LaSalle Network is one of the fastest-growing staffing and recruiting firms in the country — in just seven years, they've grown from around 40 employees to over 300. But even with year over year growth, they've managed to preserve and cultivate an award-winning culture that is purpose-driven and human scale. How do they do it?
One secret to their success is Staff Council. LaSalle's Staff Council invites a group of 10 front-line employees to participate in six consecutive monthly meetings that put them in direct conversation with executive leadership and the CEO. Through these meetings, employees are given a voice to contribute new ideas, identify pain points, and meet people from across the organization. In fact, Staff Council has led to some of LaSalle's most impactful cultural initiatives, and it's all employee-driven.
How does Staff Council work and how can Small Giants start their own? Let's dive in.
Why Staff Council?
The driving force behind Staff Council is to cultivate a human scale culture with no walls. Even though the organization is bigger than ever, LaSalle combats corporate hierarchy by creating connections across the company. Every year, 20 employees participate in Staff Council, with 10 people rotating through every six months. These meetings help integrate employees into the culture by encouraging authentic sharing and modeling a culture of leadership.
The selection process focuses on ground-level employees who are newer to the organization, typically with less than two years experience at LaSalle, and who are less likely to interact with senior leadership. Each Staff Council is intentionally designed to bring in different perspectives. Because LaSalle has five different offices across the country, they include someone from each office and people from various roles. Meetings take place once a month before the work day, with most members meeting in-person at their Chicago HQ while remote members join through Skype.
LaSalle's CEO, Tom Gimbel, leads every Staff Council meeting and actively participates in the conversation. They've found it's a great way for executive leaders to stay connected to what's happening on the ground level and gain a fresh perspective on the business. It's win-win: employees feel appreciated and heard, and leaders are able to plug into the experiences of front-line team members.
Often, some of the best ideas come from the newest people. For example, when LaSalle built out a second floor for their Chicago office, the Staff Council was the first to share that there was a divide in the culture. Members shared that the culture on the 26th floor felt disconnected from the 25th floor, and the Council got to work brainstorming strategies to integrate the culture on both floors.
Employee-Led Cultural Initiatives
Employee-led committees empower employee-led initiatives. Seven years ago, a group of LaSalle employees participated in Lurie Children's Hospital's annual dance marathon to raise money for sick children and their families. After two years of involvement, they found themselves wanting to do more. A Staff Council member brought it to the group's attention, and soon enough they were pitching the executive team to become one of the event's corporate sponsors — they've participated in and sponsored the event every year since.
LaSalle's workforce is comprised of mostly millennials — a generation of purpose-driven individuals who value a workplace that allows them to give back to causes they care about. Through continued feedback from Staff Council members, LaSalle's Community Champions program was born. Like Staff Council, the Community Champions program is an employee-driven initiative. A rotating group of 8-10 members serve as Community Champions every year, working to survey employee passions and organize volunteer activities around their interests. All LaSalle employees are given two days of PTO a year to volunteer with the causes they care about most, after five years at LaSalle, they are given five PTO days to volunteer.
The Community Champions program not only boosts employee engagement, it also helps LaSalle attract top talent. Passionate candidates who resonate with their culture are hearing about LaSalle's philanthropic work and choosing to apply. Time and again, candidates bring up LaSalle's community service in their interview as a top driver for deciding to apply.
How to Start a Staff Council
No matter your size, Staff Council is a great way to integrate new hires into your culture and give front-line employees a voice. If you're ready to start a Staff Council at your organization, LaSalle's Senior Director of Marketing & Communications Jessica Schaeffer has a few pieces of advice:
Make it your own. Not every program is right for every company. Staff Council isn't a one-size-fits-all solution, so make it your own. If you're a Fortune 500 company, it's simply not possible for your CEO to attend every month. But it doesn't have to be your CEO — Staff Council is still a great way to connect ground-level employees with leaders two layers above them, or an office leader. Give employees access to folks with decision-making power so that their ideas and opinions will reach someone with sway. Remember: your Staff Council should be functional and scalable.
Create processes. For Staff Council and Community Champions, LaSalle has an application process for selecting members. Create a process around these programs to ensure members are invested and committed to serving. You can create a simple application and require applicants to write an essay about why they want to get involved. This will help weed out candidates who aren't ready for the commitment.
Be selective. Be intentional about the composition of your Staff Council. Involve people with different perspectives in the selection process, and ask their peers and managers for input. Think about whether the applicant can handle the increase in their workload. Will Staff Council distract them from their job responsibilities? Will they be overwhelmed? Likewise, the Staff Council can be an effective tool for engaging employees who are experiencing a 'sophomore slump,' so don't rule out applicants who have been lackluster lately, but have incredible potential.
Lead by example. As you get started, Staff Council members might be hesitant to speak up. Executive leaders should model the behaviors they hope to inspire in members: be vulnerable, authentic, and open to learning. During LaSalle Staff Council meetings, President & CEO, Gimbel, openly shares recent mistakes he made and what he learned from them. Vulnerability evens the playing field and encourages employees to open up.
---
Interested in learning more about scaling and growth the Small Giants way?
Learn more about the Small Giants Leadership Academy.

---