Struggling with Imposter Syndrome? How to Overcome It and Lead More Confidently
"I feel like a fraud."
If you're a leader struggling with imposter syndrome, you know this feeling all too well. It's the voice in your head as you walk into a meeting, convincing you that you're about to be 'found out' for your lack of competence. Or maybe it's the anxiety the night before a big presentation, as you over-prepare in order to avoid failure at all costs.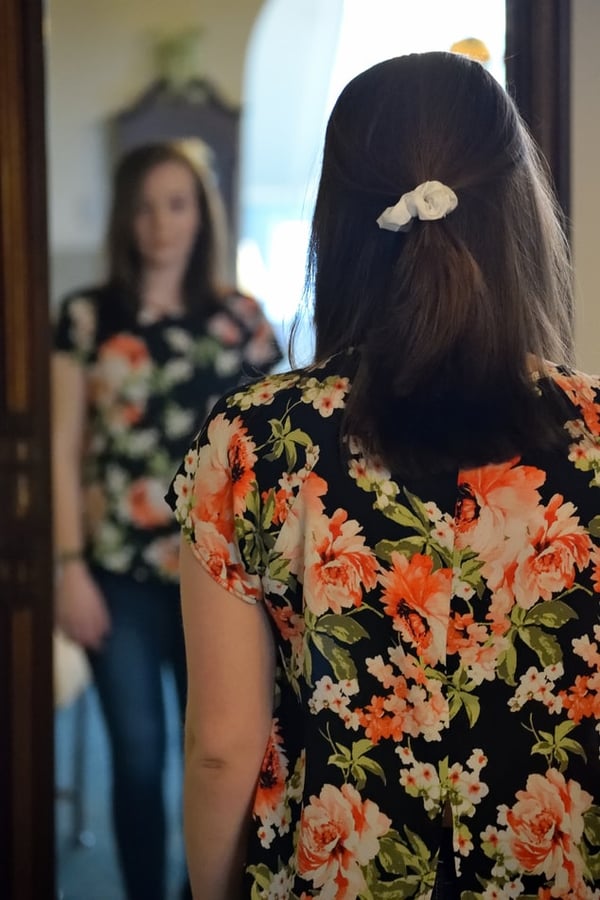 If you're new to the concept, imposter syndrome is a feeling of fraudulence, despite data and history of high achievement — it's a pervasive fear of being 'found out' despite evidence to the contrary. People struggling with imposter syndrome often experience self-doubt and a sense that their achievements are simply a result of good luck.
But imposter syndrome isn't the same as a lack of confidence — it's more nuanced than that. High-achievers are prone to imposter syndrome, and perfectionism can lend itself to developing it. The more you achieve, the more the feeling snowballs: you start ignoring your successful track record and worry about being exposed as the fraud that you feel you are. Imposter syndrome can feel like keeping a dirty little secret.
Whether you're struggling with imposter syndrome or you're spotting it in one of your team members, it can have negative effects on both the leader and the organization. People with imposter syndrome behave in all sorts of self-sabotaging ways: they may avoid asking questions, procrastinate, or over-prepare. Not only is this an inefficient use of time, it's holding people back from being the most successful, fulfilled version of themselves.
If this is all hitting pretty close to home, you're not alone. The Small Giants Leadership Academy brings accomplished, inspiring leaders our way all the time — and many of them find themselves struggling with imposter syndrome.
There's a light at the end of the tunnel, and it is possible to overcome imposter syndrome. Here are five steps to get started.
Meet the Experts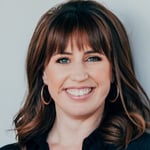 Heidi Convery is a Gallup Certified Strengths Coach and founder of Flourish LLC, a strengths-based coaching business focused on putting purpose back in the workplace. Her expertise and energy soar when given the opportunity to introduce Gallup's CliftonStrengths® philosophy to an organization for the first time. Heidi is a co-author of the Amazon International Best Seller, Turning Talents into Strengths: Stories of Coaching Transformations.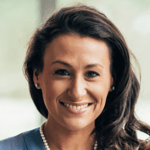 Julia Wuench is a self-described recovering perfectionist, leadership and career development coach, corporate trainer and keynote speaker. She is on a mission to enhance human connection and fulfillment at work and in life. Using positive psychology and her blueprint "The Authenticity Guide," she provides critical confidence and "soft-skills" training to individuals, corporate and university teams. She is a Contributor to Forbes. In 2020, Business Insider named her Most Innovative Career Coach of the Year. Her first book, Breaking Up with Should, comes out in 2021. Some of her clients include Marriott, Lenovo, Cisco, Women Business Owners Network, Duke Innovation & Entrepreneurship, and more. She holds a Bachelor's degree in Economics (magna cum laude) from Brandeis University, and a Masters of Business Administration from Duke University's Fuqua School of Business.
1. Name the Feeling
How can you recognize imposter syndrome (IS) in yourself and others? Beyond just feeling like a fraud, imposter syndrome can show up in more subtle ways as well. Julia Wuench points to any extreme work habits as a potential red flag. What signs can managers and leaders look for in their teams to indicate that someone might be suffering from a bout of IS?
"You might notice an individual burning the midnight oil or working constantly, in order to overcome their perceived shortcomings," says Wuench. "Or it might take the form of procrastination, which is a way of avoiding feelings of unworthiness. For others, it might mean being silent in meetings, for fear of being perceived as incompetent."
That description resonates with Travis Slisher, Vice President/COO at Neuworks Mechanical, Inc. Travis also recently graduated from the Small Giants Leadership Academy, a yearlong training program to help emerging leaders build confidence and develop as leaders. As Travis climbed the ranks in his career from an entry level position, he found himself in a years-long battle with imposter syndrome.
In particular, he remembers a time from his days working as a plumbing foreman. He was requested to meet with the owners, architects, and general contractor for a new school they were working on. He was well-informed about the project and successful in his role, yet he still battled a fear of failure before the meeting.
"I lost sleep over it. I turned every stone to try and be prepared for this meeting of highly-qualified and intelligent people," says Slisher. "I showed up with my heart in my throat and sweaty palms. I talked fast, and at times, my sentences didn't make a lot of sense. I spoke entirely too much to prove my worth, but I was eventually able to answer the questions appropriately and with ease. My pulse is still elevated when I'm entering a meeting or speaking event with new people."
Why Emerging Leaders Get Imposter Syndrome
Although anyone is susceptible to imposter syndrome, Heidi Convery explains that it's more prevalent in emerging leaders who are coming into their own and figuring out their leadership style.
"Many emerging leaders start off emulating another leader at first," says Convery. "Maybe you feel like you've been copying someone else up to this point, and then suddenly you're the leader. That can lead to this imposter feeling, and people start wondering, 'How have I come so far in my career and I still feel like this?'"
These leaders also may have preconceived notions about what success looks like and how a career path should move forward. If they perceive their path as nontraditional, they can end up feeling like a fraud. That's true for Katie Spika, CEO of Spika Design and a Small Giants Leadership Academy graduate. As part of a family business, she often questions her abilities, despite her successful track record and tenure with the organization.
"Both my promotion to COO and CEO inspired a lot of imposter syndrome. I felt under qualified and like a total fraud," says Spika. "I read about others excelling in business management at a young age, and I felt as though I just didn't have the same capabilities as them. Ultimately, this results in me failing to own this role and to act as a true leader – imposter syndrome makes me hold back and question my own abilities."
2. Understand Your Own Talents
You can start to chip away at imposter syndrome by convincing yourself you already have everything you need to succeed. By focusing on understanding your own talents and leading with that, you can start to embody who you are.
"Find a tool to help you better understand yourself," says Convery. "I gravitate towards Gallup's CliftonStrengths®, but you can use anything that will help you identify your natural talents (other options are DiSC® and the Kolbe A™ Index). The key is realizing you don't have to gain anything, you don't have to lose anything — you already bring something to the table that no one else brings."
Strengths-Based Feedback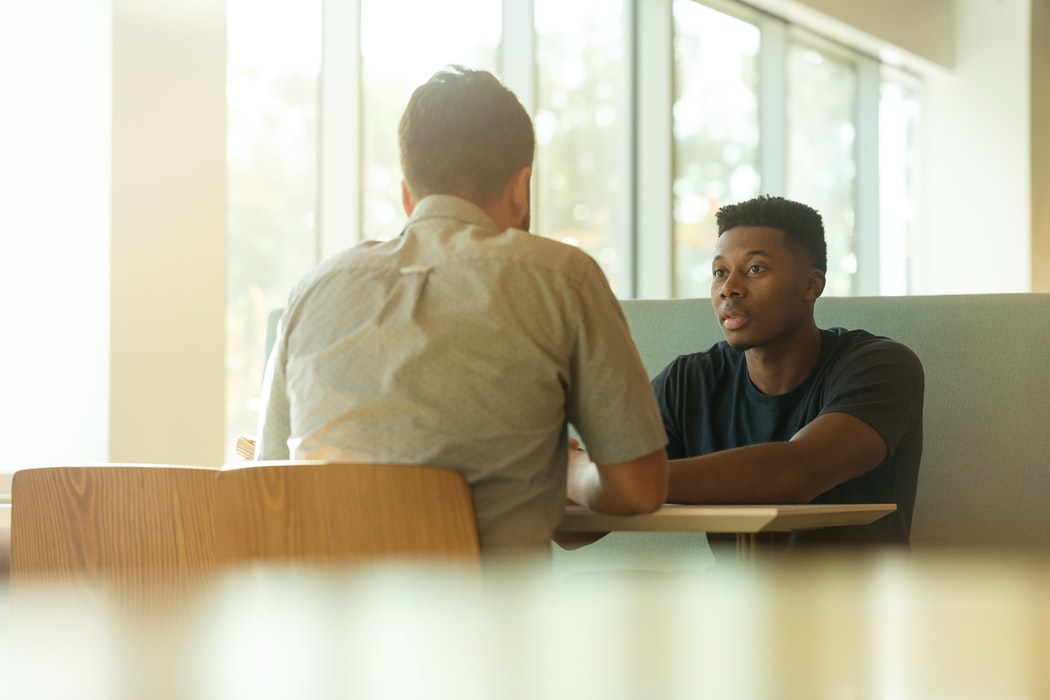 Likewise, leaders can use assessment tools like StrengthsFinder to help their teams build confidence and overcome imposter syndrome. As Convery explains, these tools build self-awareness and a deeper understanding of one's self. Plus, it makes conversations about performance issues rooted in imposter syndrome much easier.
"You can talk to the person through the lens of their strengths, and it takes a lot of emotion out of the conversation," says Convery. "Talk to them about their talents and what you're noticing. Do they have enough opportunities to use their talents at work? How can we focus more on your natural abilities? Focusing on someone's talents cultivates energy and confidence in them."
How Often Are You Using Your Talents?
If you're personally struggling with imposter syndrome, start looking at your talents against how you do your role. Are there areas where you're having to work harder? That may be a sign you're still emulating someone else's style and not relying on your natural talents to meet a goal.
With her own coaching clients, Convery recommends sitting down once a week to assess how often and in what ways you've used your talents. Let's say you're great at including people — when was the last time you engaged with that talent? This exercise builds self-reflection and gets you in the habit of actively engaging your strengths.
"Using one of your talents gives you a burst of energy," says Convery. "It's a great way to counteract the negative effects of imposter syndrome and build a strong sense of self."
3. Document Your Successes
When people with imposter syndrome fail or make a mistake, it's often all they can focus on. Even during a day filled with more successes than failures, it's the failure that remains top of mind. Even more, people with imposter syndrome tend to think in very black and white terms: you either failed or succeeded, there's no in between.
"You need a framework for thinking about failure differently," says Wuench. "Approach failure with a lens of curiosity. What were your attempts and results? Let's say you didn't get a client you wanted: what went well during all of the attempts you made? What could've gone better? This helps with unlinking failure from shame."
Wuench also recommends documenting your successes and achievements. Since those with imposter syndrome struggle to internalize their track record of success, writing it down makes it harder to ignore. Slisher agrees: documentation helps quiet the imposter syndrome narrative.
"I suggest starting a validation journal, and sit down every day to list the items you accomplished," says Slisher. "I'm certain you can find a few items every day. It may only start with a small point of pride, but eventually, it grows. I've found it's changed the way I speak about myself."

4. Get Comfortable Saying 'I Don't Know'
It's okay if you don't know the answer. People with imposter syndrome can feel like they have to be an expert and know everything in their field of expertise. That further entrenches the feeling that you're pretending or hiding your truth, and it prevents you from seeking out new information.
In reality, everyone has gaps in knowledge and it's important to rely on others to grow and learn.
Create a Culture of Asking Questions
At the same time, it can be scary to admit you don't know something, especially when you struggle with imposter syndrome. Company leaders can help by establishing a culture of normalcy around asking questions.

"Leaders have to model these behaviors themselves by not hiding their own gaps in knowledge," says Wuench. "Talk about times you haven't known the answer and how you handled it. Talk about your current struggles and be human. Demonstrate that it's safe to not have all of the answers."
Eventually, this will trickle down to teams, and it pays off in spades. Vulnerability and asking questions promotes innovation, risk-taking, and creative thinking. Wuench suggests trying an exercise that promotes a culture of questions during meetings.
"At the end of every meeting, have everyone ask one question," she says. "Go around and have everyone pose a question that they don't know the answer to. It normalizes asking questions and gets people comfortable with vulnerability."
5. Seek Outside Perspectives
Even after you've identified that the voice in your head (Wuench calls it 'the Judge') is imposter syndrome, your work is just beginning. It's not a problem you can easily tackle by yourself, because the voice thrives on secrecy.
"The more you keep it to yourself, the worse it'll become," says Wuench. "If you can talk to other people about these feelings, you give less power to that internal voice. Connect with others who feel the same way, and you'll start realizing how many others go through this."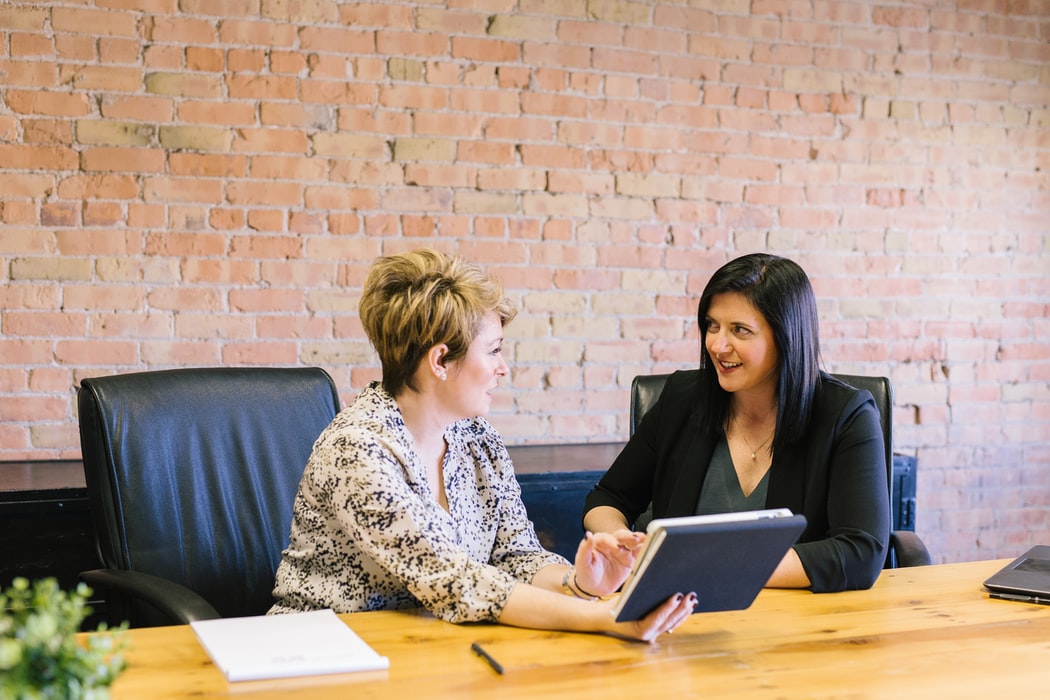 New Managers Need Extra Support
In particular, Wuench and Convery point to managers as a key demographic for imposter syndrome. Convery calls mid-level managers 'the Bermuda Triangle' of imposter syndrome and urges CEOs to invest extra training and support into this group.
"Mid-level managers need to learn who they are and adopt their own style," says Convery. "If they're going to stick with you for the long run, you want them to have confidence and know who they are and what they bring to the table."
Find a Community of Peers
Wuench agrees, and she encourages new managers to seek external training or mentorship.
"It's easy to feel like your company culture is the entire universe," she says. "New managers often feel isolated and don't feel safe turning to others in the organization with their insecurities or challenges. Find community with peers who are in a similar position so that you can learn from the successes and failures of others."
Managing people takes a lot of time and energy. Especially for those who are new to it, external relationships give you the space to learn about yourself, identify your blind spots, and get some outside perspective on your culture.
If you're struggling with imposter syndrome, your next best step is to lean into it. The more you try to hide your feelings or avoid confronting your fears, the more isolated you'll feel. There are plenty of people out there who feel the same way or have been through what you're experiencing — and they want to help.
---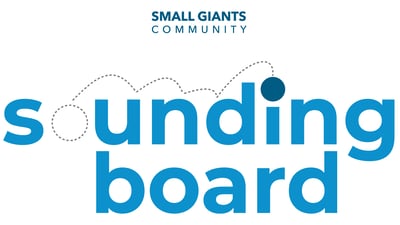 You've worked too hard to get where you are to let imposter syndrome hold you back. The Sounding Board is a mentorship program that pairs you with a tenured Small Giants leader to help you identify and embrace your strengths, develop your own leadership style, and work through challenges.