How to Train and Develop Your Emerging Leaders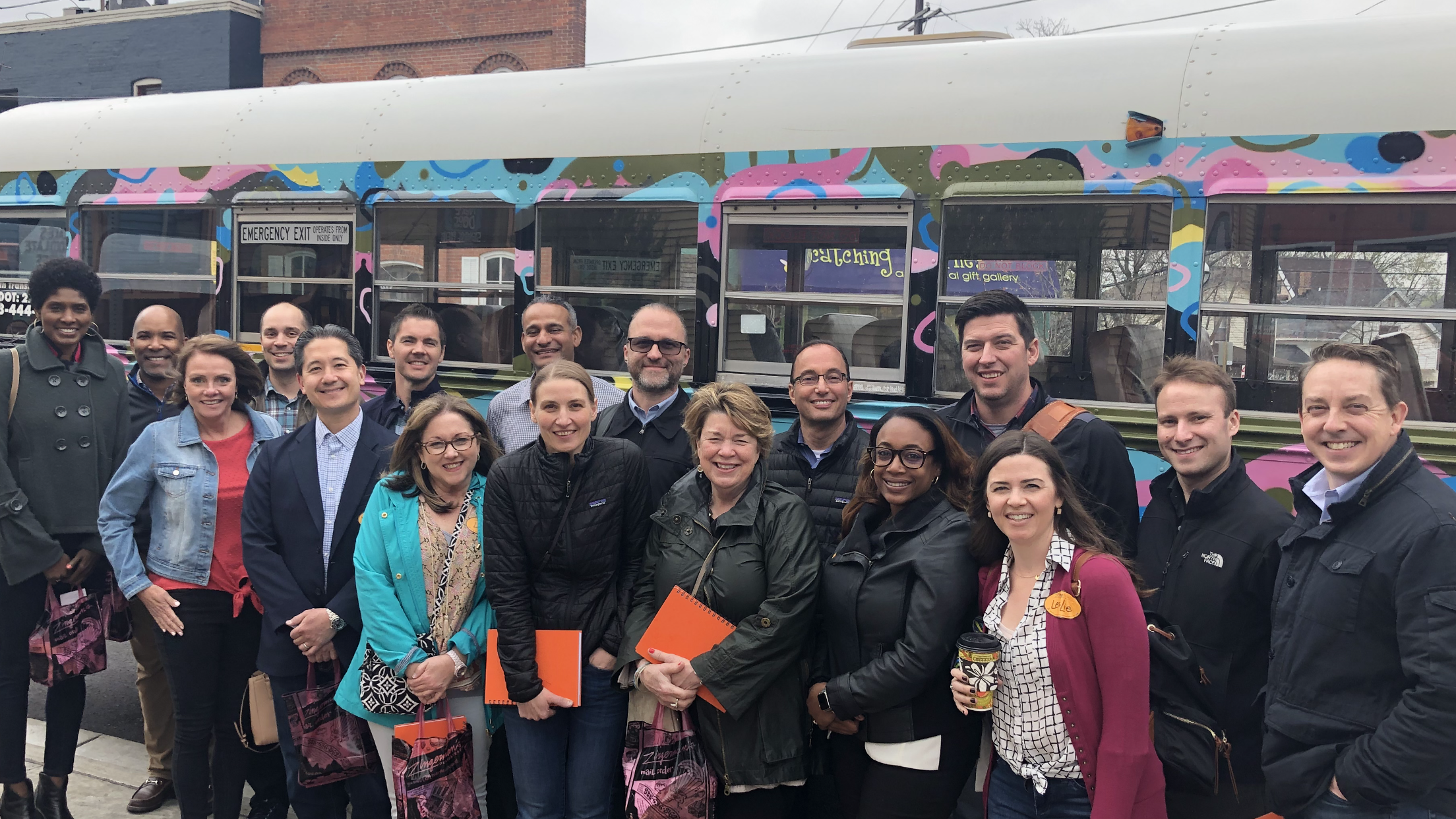 As a purpose-driven leader, your business is about more than products and services — it's about fulfilling a higher purpose with far-reaching, positive impacts for your employees, their families, and your community. In order to continue to serve that higher purpose, you need your organization and its culture to live on beyond you.
Even if you're not planning an exit anytime soon, the key to building a stronger, more resilient business is to develop a deep bench of internal talent. Not only will it free up your time to work on the business instead of in the business, it'll also ensure that the tenets of purpose-driven leadership are alive and well at all levels of the organization.
An investment in your emerging leaders is an investment in your business. Here's your guide to getting started.
Understanding Your Emerging Leaders
Who are the emerging leaders in your organization? It might be someone you've identified to eventually take over your role. Or maybe it's the members of your leadership team. It could even be a leader that you're grooming to lead others in the organization. No matter what, it's important to identify these individuals well in advance of your exit and start developing their unique talents.
It's even more important to understand that an emerging leader's path to success will be different than yours — founders and CEOs have different strengths and experiences than next-generation leaders. We talked with strengths-based coaches Heidi Convery (Flourish LLC) and Jeff Liscum (Prism Perspective) to learn more about the unique training needs of emerging leaders.
Founders/CEOs and Emerging Leaders Have Different Strengths
As a founder or CEO, you likely already have a strong grasp on your individual strengths and weaknesses. You know who you are and how that influences your leadership. But your emerging leaders are still figuring themselves out.
When an emerging leader is facing a new challenge, they may not realize how their personal characteristics are helping or hurting their ability to solve it. "When a founder or CEO sits down with me, they're often more results-focused. They want to know what they can do differently to move the company to the next level," says Heidi. "For emerging leaders, the focus should be on building self-awareness and developing the ability to put teams together successfully."
Building Self-Awareness
Purpose-driven leaders all share a common set of principles, but every leader's strengths and weaknesses are unique. There's no cut and paste approach to developing people who can lead with purpose. Instead, it's about developing leaders to have deep self-awareness and the vulnerability to accept that they can't (and shouldn't!) do it all.
"Emerging leaders are experiencing so many things for the first time, and there's a temptation to try and wear every hat," says Jeff. "It's more important for them to understand what they are and what they aren't, and focus on getting the people around them in the right seats."
Find Ways to Support Emerging Leaders
Often, when we talk about values and purpose-driven leadership, the ideas resonate but people aren't sure how to actually live it out. Your emerging leaders have watched you lead with purpose, but do they have the skills to do it themselves? And what are the practical ways to lead like a Small Giant on a day-to-day basis?
Supporting your emerging leaders is an ongoing process that takes time and commitment. Here are two ways to get started.
Cultivate Meaningful Connections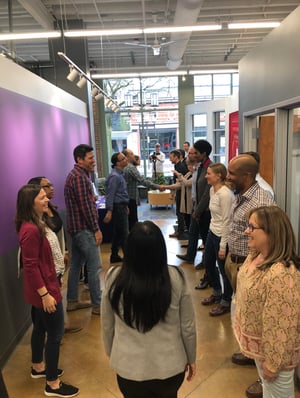 In all stages of leadership, mentorship is one of the most valuable tools for growth and development. Internal mentorship is a great way for emerging leaders to deepen their understanding of the organization and how they can influence its future. But it's equally important for emerging leaders to have external mentors who are invested in their success.
Seeking mentorship outside of the organization offers leaders a different perspective and exposure to new systems, tools, and ideas to grow their leadership and the business. Through a cohort learning model, the Small Giants Leadership Academy introduces emerging leaders to like-minded, like-hearted leaders from across industries who become trusted confidants for their leadership journey. The program also gives emerging leaders direct access to Small Giants Masters who are committed to teaching them how to build exceptional, purpose-driven cultures.
"I want younger leaders to realize they're not in the product or service business, they're in the relationship business," says Small Giants Community co-founder Paul Spiegelman. "Their success long-term is based on the relationships they develop internally and externally."
Develop the Leadership Skills and the Leader
As we discussed earlier, the kind of training and support that helped you isn't necessarily what your emerging leaders need to successfully take the reins. Emerging leaders benefit from ongoing, structured training rooted in the principles of purpose-driven leadership. The Small Giants Leadership Academy is designed for next-generation leaders: it's a one-year certification program that brings together a cohort of emerging leaders to learn what it takes to lead with purpose.
When you choose to invest in leadership training like the Small Giants Leadership Academy, you're developing both the leadership skills and the leader. It's a more comprehensive, consistent approach that benefits not only your organization, but also the lives of the leaders who participate.
For Leadership Academy participant Sabrina White, Director of Customer Experience at Call-Em-All, the program has given her a deeper sense of self. "We did a lot of work on values, but we took the perspective of talking about my values as a leader and an individual," says Sabrina. "Then we explored how that aligns with and impacts the company's values that allow us to be successful."
Want to help your emerging leaders identify their personal values? Download this worksheet to get started identifying and defining leadership values.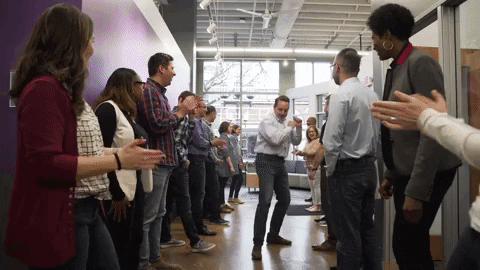 The Small Giants Leadership Academy is a year-long certification program designed to give emerging leaders the tools, confidence, and experience to lead with purpose. Click below to learn more about reserving space in this year's cohorts (and hurry — spots are limited!)