5 Seriously Fun Ways to Reward & Celebrate Employees
It's a truth of human psychology that our most unforgettable, influential memories are the ones that made us feel something strongly — a racing heart before a big presentation, happy tears from a thoughtful gesture, or goosebumps from a life-changing surprise.


In the workplace, purpose-driven leaders have the privilege and responsibility to create awesome experiences for employees that are impactful far beyond the office doors. Employees dedicate so much of their time and attention to the work of the organization, and in turn, leaders in the organization should do all they can to care for employees in the totality of their lives.

While a great benefits package is important, creating memorable experiences for employees is what really contributes to a caring and highly-engaged culture. Organizations with higher employee engagement perform at higher levels — in 2018, Gallup found that they also enjoy 21% higher profitability. Are you doing enough to reward and celebrate your team members?

There are plenty of creative, fun (and budget-friendly) employee experiences out there. Here are 5 ways great companies show employees they care.
Bonus Long Weekends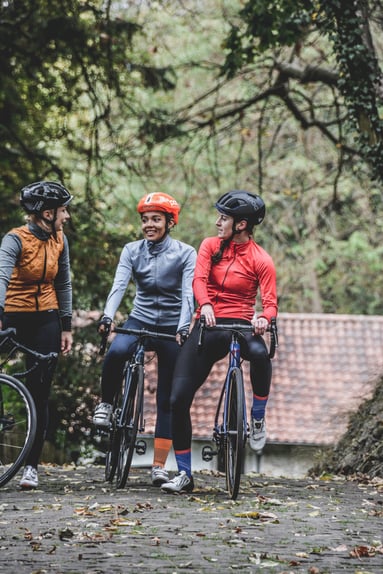 Inside the office and out, time is a valuable resource. FBS is a 100% employee-owned company with a culture built around putting their employee-owners first. "We never miss an opportunity to bolster them and let them know their contributions matter," says FBS Vice President of Marketing Kim Prior. "We believe in giving our employee-owners freedom and ownership over their time."
When CEO Michael Wurzer realized he was in the habit of taking certain Fridays off and enjoying a long weekend, he decided to extend that same benefit to the rest of the team. Now, every employee-owner has the option to enjoy six long weekends a year, along with their traditional vacation and paid time off.
Team members have used this benefit in all kinds of ways: preparing for a child's birthday party over the weekend, taking a girls' weekend in Austin, Texas, celebrating a first wedding anniversary, and even biking 32 miles for a 32nd birthday.
"Freedom is one of our core values," says Events and Brand Experience Manager Katie Kapel. "Offering this benefit helps alleviate any angst around what's 'important enough' to request time off for. It's our way of saying that it's okay to take time off for a spontaneous long weekend. We value a healthy work-life balance and trust each other to self-manage that."



We Care Fridays
You surprise and delight your customers, but what about your team members? imageOne, a longtime Small Giants member and a 2017 Forbes Small Giant, has cultivated an award-winning culture that cares for team members in every aspect of their lives. Along with paid time off for Community Service Days and birthdays, We Care Fridays give team members one additional surprise Friday off.

Half the fun of this unique perk is the element of surprise: team members don't find out when it's their turn until the night before. "Every single one of our team members gets a We Care Friday," says President Rob Dube. "Being able to make the call in itself is fun. We encourage them to enjoy this bonus day off and not feel guilty. They love it.'"
Making Dreams Come True
Everyone has a dream. Acceleration Partners' pursuit of compassionate management led them to adopting a 'Dream' program that grants wishes for 10 employees every year. Many Small Giants companies already practice goal-setting with employees as part of training and development — CEO Robert Glazer takes it a step further by asking employees to also submit their life goals and greatest wishes.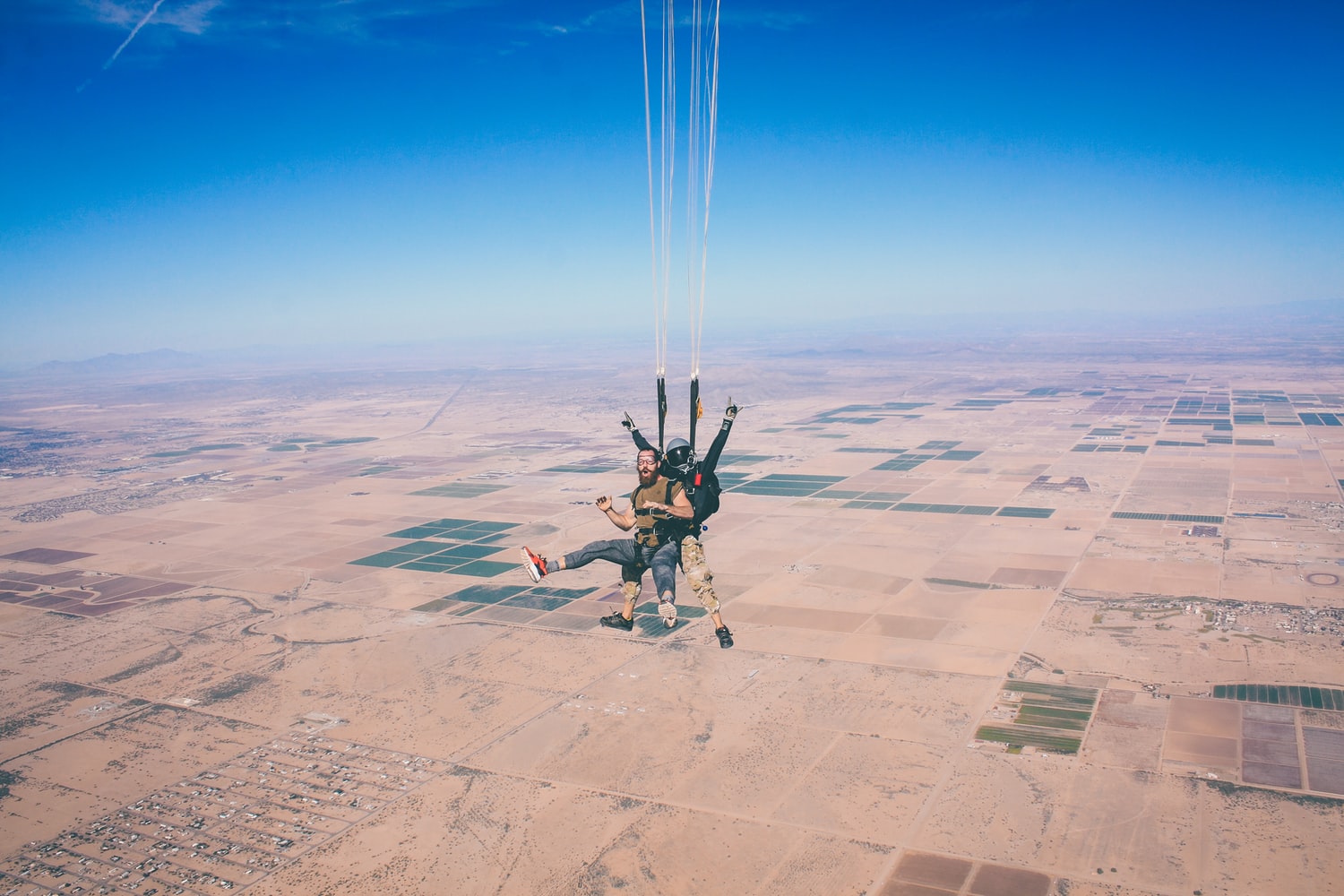 Instead of handing out bonuses at the end of the year, the money goes towards directly impacting employees' lives: personal trainers, skydiving lessons, dream destinations — one employee was even given the opportunity to find her long-lost sibling. Glazer said that the annual program is the most rewarding cultural initiative they've ever done. "Everyone was very emotional. Overall, it just brought us all together as a team in a way that is so rare. It's so much more meaningful than cash, because it shows that you listened and cared about what was important to them."


Work Anniversary Trips
What's the best way to thank employees for their hard work and dedication? Instead of celebrating years of service with traditional gifts, M2 Strategy rolled out a work anniversary trip policy. The program celebrates extended years of service with an M2-funded vacation based on the milestone they're celebrating. Employees can plan the vacation of their choice and be reimbursed for M2 Strategy's contribution, or the company can make reservations on their behalf.

The program was inspired by a desire to show a deeper appreciation for M2 Strategy's most loyal, hard-working team members. "We believe that travel inspires and enriches our minds and helps us grow," says Chief Operating Officer Helo Mustafa. "The average person will spend over 90,000 hours of their life working, and we feel that celebrating our team's successes with paid vacations is the perfect way to show our appreciation."



Photos provided by M2 Strategy

The program is also a great way to support high retention and low turnover — but for employees, it means much more. The trip program has allowed many team members to check items off of their bucket lists and accomplish lifelong goals.

Chief Architect Shobha Bora celebrated her 10-year anniversary on a cruise in Cuba, a destination that was top of her bucket list. Senior Manager Sarah Dunsford says that M2 Strategy "subsidized one of her lifelong goals" when she celebrated her 3-year anniversary sleeping in an igloo in Quebec. Managing Director Phil Draoui spent seven days in Iceland with his wife for his 5-year work anniversary — and they're already planning a trip to Curacao for his 8-year milestone.

"For us, the investment is minimal compared to the actual return received by both the company and employees," says Mustafa. "The program pays for itself: employees return from their trips more motivated and relaxed, and they understand how much we appreciate their hard work. Our employees look forward to these milestones and we are happy we can help celebrate them."


Babies At Work
Caring for employees means considering their family members, too. W.S. Badger was already a family-friendly workplace, but when founder Bill Whyte's daughters, Rebecca Hamilton and Emily Schwerin-Whyte, took over as Co-CEOs they decided to take it to the next level. "We went around to our employees and asked what mattered to them, and then made policies to support them," says Hamilton. "We believe that children are the responsibility of the community and the business; they are not just the responsibility of the parents."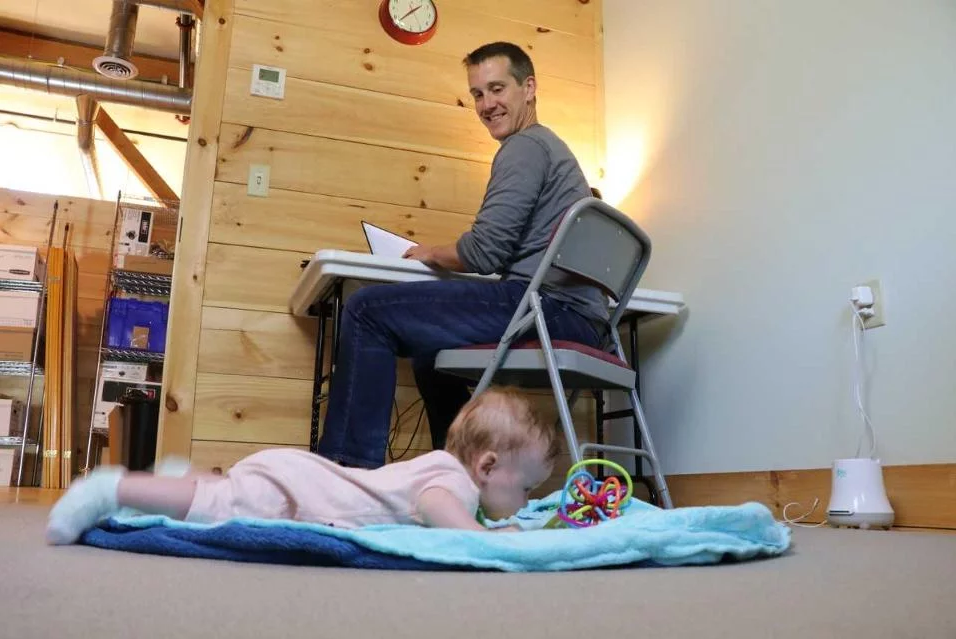 Photo provided by Badger Balm
Today, Badger Balm actively supports families instead of just working around them. The business has a babies-at-work program, its own full-day, affordable childcare center, paid family leave, and care reimbursement for parents of school-aged children. Hamilton was also the only business leader invited to testify in Washington D.C. at the House Ways and Means legislative hearing on paid and family medical leave.

"When people are ready to have children, we work with each individual to design a plan for what support the family will need," says Hamilton. "And actually, we've found that babies in the work environment is very good for morale."
When it comes to caring for employees, purpose-driven leaders already have a competitive edge: it's a deeply-held belief that their companies exist to care for employees in the totality of their lives. In today's competitive job market, culture is more important than ever. Investing in meaningful experiences for your team is not only the right thing to do, it's good for business.