10 Ways Great Companies Show Employees They Care


Have you created an awesome experience for employees lately?
For leaders committed to building great Small Giants companies, employee happiness is top priority. For some, that means putting together a competitive benefits package. For others, it's ping-pong tables and dogs in the workplace. But purpose-driven companies around the country are going above and beyond the typical work perks with initiatives that show they care for employees in the totality of their lives.
Employee appreciation isn't just the right thing to do, it's good for business. When employees feel valued and appreciated by their leaders, it inspires all kinds of positive outcomes: higher engagement and job satisfaction, professional growth, and increased self-worth. When employees know how much you care, it motivates them from the inside out and creates a culture that brings out the best in each team member.
From nontraditional benefits and growth opportunities to wellness in the workplace, we've rounded up some of the most unique ways that Small Giants companies are showing their team members some love. Here are 10 inspiring ideas for appreciating your employees.
Employee appreciation isn't just the right thing to do, it's good for business.
Provide benefits they value.
Having a great benefits package is important, but there are nontraditional perks and benefits that are just as valuable in showing employees you care. Small Giants companies are getting creative with their benefits packages and offering work perks that directly respond to employee needs (and wants!). Often, these work perks are less expensive and better for your culture than traditional benefits, all while showing employees that that their well-being and happiness is top priority. And we're not just talking about the typical company foosball table or beer-stocked fridge — these nontraditional perks are thoughtful and impactful.
The Freedom of a Long Weekend
FBS is a 100% employee-owned company with a culture built around putting their employee-owners first. "We never miss an opportunity to bolster them and let them know their contributions matter," says FBS Vice President of Marketing Kim Prior. "We believe in giving our employee-owners freedom and ownership over their time."
When CEO Michael Wurzer realized he was in the habit of taking certain Fridays off and enjoying a long weekend, he decided to extend that same benefit to the rest of the team. Now, every employee-owner has the option to enjoy six long weekends a year, along with their traditional vacation and paid time off. "Freedom is one of our core values," says Kim. "Now they can extend their fun and pick six Fridays or Mondays to take off and enjoy a solid three-day break."
We Care Fridays
You surprise and delight your customers, but what about your team members? imageOne, a longtime Small Giants member and a 2017 Forbes Small Giant, has cultivated an award-winning culture that cares for team members in the totality of their lives. Along with paid time off for Community Service Days and your birthday, We Care Fridays give team members one additional surprise Friday off.
Half the fun of this unique perk is the element of surprise: team members don't find out when it's their turn until the night before. "Every single one of our team members gets a We Care Friday," says President Rob Dube. "Being able to make the call in itself is fun. We encourage them to enjoy this bonus day off and not feel guilty. They love it.'"
Making Employee Dreams Come True
Who needs a genie in a bottle when you have an employer who truly cares? Acceleration Partners' pursuit of compassionate management led them to adopting a 'Dream' program that grants wishes for 10 employees every year. Many Small Giants companies already practice goal-setting with employees as part of training and development — CEO Robert Glazer takes it a step further by asking employees to also submit their life goals and greatest wishes.
Instead of handing out bonuses at the end of the year, the money goes towards directly impacting employees' lives: personal trainers, skydiving lessons, dream destinations — one employee was even reunited with her long-lost sibling. Robert said that the annual program is the most rewarding cultural initiative they've ever done. "Everyone was very emotional. Overall, it just brought us all together as a team in a way that is so rare. It's so much more meaningful than cash, because it shows that you listened and cared about what was important to them."
It's so much more meaningful than cash, because it shows that you listened and cared about what was important to them.
Mystery Trips
Are you picking up on a theme here? Surprising employees is a fun, memorable way to boost morale and create incredible experiences for employees. At Ignite Social Media, an annual mystery trip takes all 35 of their employees on a 4-day trip to a destination unknown to anyone except the owners, Deidre Bounds and Jim Tobin. With the support of their clients, their two offices completely shut down and the team heads out to places like Paris, New Orleans, and Montreal. In fact, employees have no idea where they're headed until they get to the airport.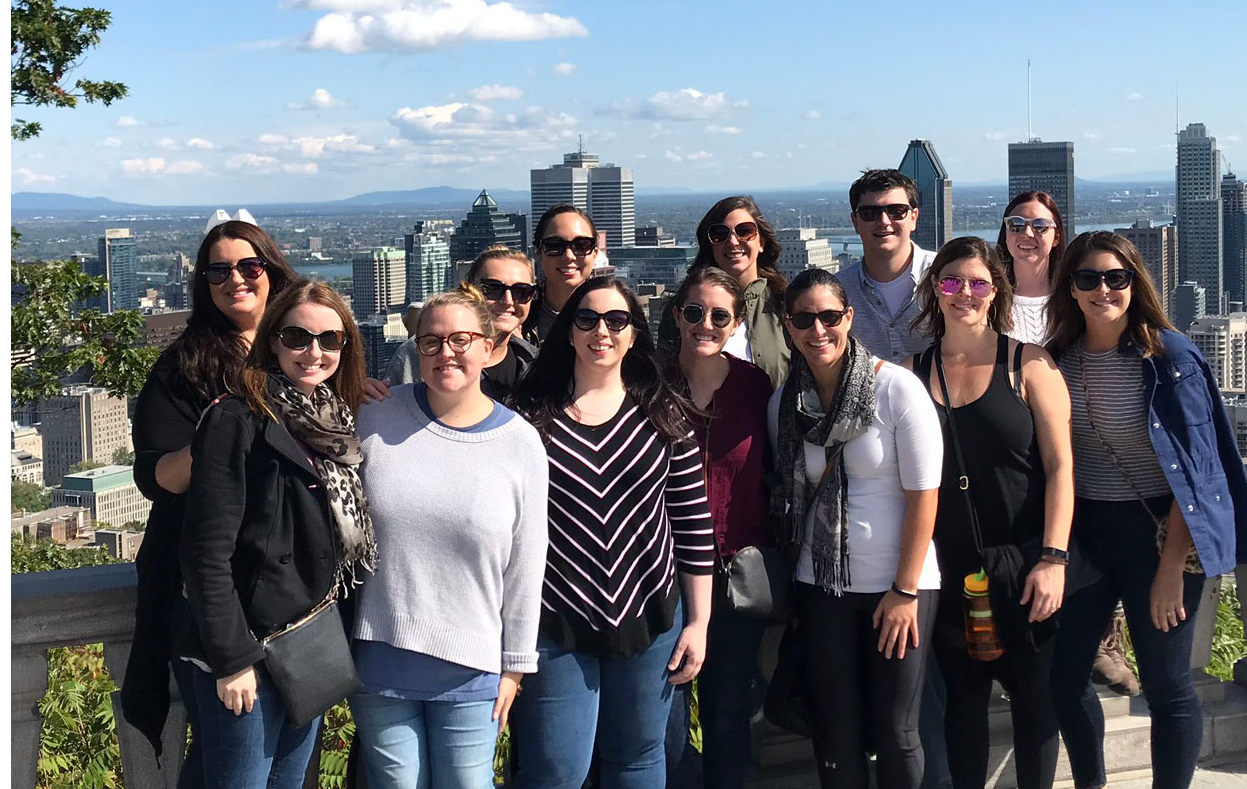 "We give them hints and a packing list, plus a few decoys to throw people off," says Deidre. "For us, it makes a huge difference in morale, retention, and bonding between our different teams. When you've gone on a zipline in Montreal with someone, it makes it easier to work with them through thick and thin."
Planning for this year's trip is already in the works.
When you've gone on a zipline in Montreal with someone, it makes it easier to work with them through thick and thin.
$ Money Talk! Worried about what these work perks mean for your bottom line? Take a tip from Chris Stakich and focus on where you can win. You don't have to break the bank to create meaningful experiences at work. Find out what really drives your people and use that to strategically implement work perks they'll love.
Invest in their growth.
Small Giants companies are in the business of developing people. In fact, many Small Giants leaders embed employee growth into the foundation of the company through purpose, values, and vision. When employees know you're as invested in their future as they are, they're going to bring their best selves — and best work — to the table every day. Here are a few ways Small Giants companies are showing employees they care about growing their skills and careers.
When employees know you're as invested in their future as they are, they're going to bring their best selves — and best work — to the table every day.
Educational Field Trips
Equal Exchange Co-Op is a mission-driven, alternative trade organization committed to building long-term trade partnerships that are economically just and environmentally sound. In order to deepen each team member's connection to the company's mission, every full-time employee who has been with the company for two years is given the opportunity to travel to one of the countries where Equal Exchange's products, like coffee and tea, are sourced.
Employees travel in groups for a week and experience the farming process, live in humble conditions, and get to know the farmers behind their products. "It's a life-changing experience for our worker-owners," says Co-Executive Director Rob Everts. "Experiencing that reality gives them a new perspective on what we're doing and empowers them to find new ways to drive our mission forward."
Training & Development Summit
Acceleration Partners is a performance-driven organization that expects a lot from each of its 140+ remote employees. But they believe that the only way to reach their lofty goals is by providing every team member with the resources and support they need to reach their own goals. To that end, Acceleration Partners gathers employees from around the globe together every year for a few days of celebrations, intense collaboration, and growing and bonding together.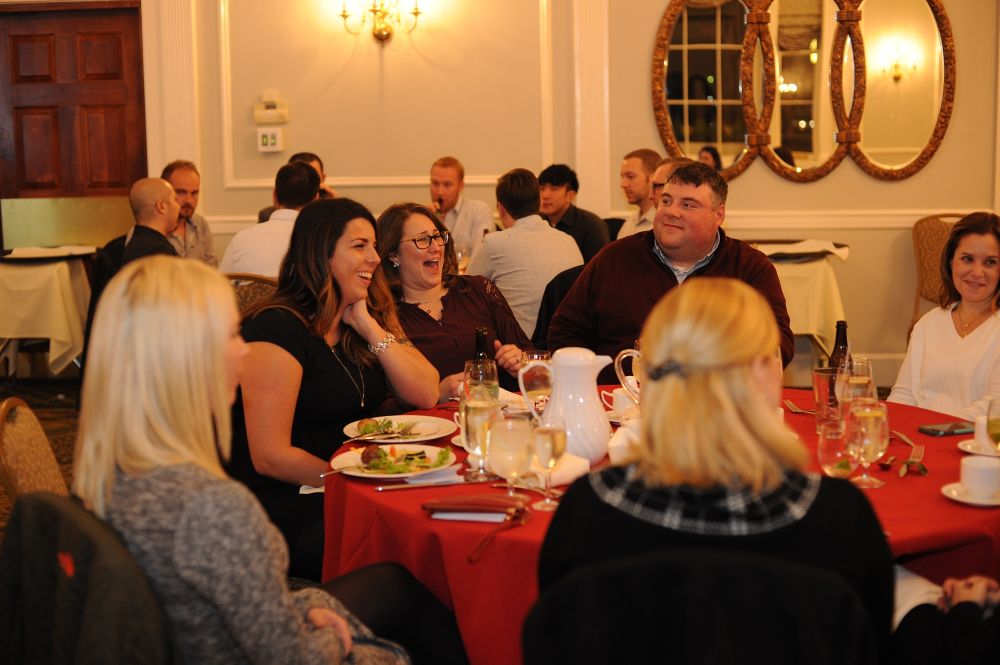 The Summit is a culmination of the cultural initiatives that drive the organization forward year-round: employees swap best practices, leaders hold a transparent town hall, and most everyone performs at least one karaoke song. "We value the concept of taking time in our lives to put ourselves first and do things that matter to us," says CEO Robert Glazer. "That's what makes our time together and on this Earth meaningful."
Soft Skills Matter, Too
Forgiveness, self-awareness, caring, happiness: these are all soft skills that can take a company culture from good to great. Do your employees have the emotional intelligence they need to excel at work? In 2017, Ace Metal was thriving, but company leaders asked themselves, "How can we keep growing this business?" Emotional intelligence was one of the first skillsets to come up — if they could help people feel valued and good about themselves, it would improve their overall lives and allow them to bring their best selves to work.
"It really came from our CEO, Jean Pitzo, and her belief that our company's deeper purpose was to make life better for the people that work here," says Chief Relationship Officer Deb Benning. "We started our internal emotional intelligence class in 2017, and so far, we have completed eight courses, including one in Spanish. Half of our team members have graduated the program. We believe we can change the world by helping one person."
Care for them as a whole person.
We all do our best to check our baggage at the door and put our best foot forward at work. But in reality, employees have complex lives and needs beyond the demands of their daily tasks. Purpose-driven leaders are saying goodbye to the idea of work-life balance and instead inviting team members to bring their whole selves to work — and sometimes their little ones, too. Here's how some companies are cultivating emotional, mental, and financial wellness for the whole family.
Bring Your Parents to Work Day
For employees with children, there's a great sense of pride in showing your kids what it is you do every day. Bring Your Kids to Work Day is a popular strategy for bringing families into the company culture, but what about your employees' parents?
Most people have an intrinsic desire to make their parents proud — and a deep sense of gratitude for their parents' role in getting them to where they are today. Jay Wilkinson, Founder and CEO of Firespring, decided to start a Bring Your Parents to Work Day as a way to build bridges between a person's work life and family life. The inaugural event was in 2019, and more than half of their team members had a parent or family member attend.
"That day, I had a room full of parents standing in front of me talking about how proud and thankful they are for what we're doing," says Wilkinson. "We are building an organization that people feel a deep connection to. We want to make our employees feel loved and proud of who they are."

Leaders are saying goodbye to the idea of work-life balance and instead inviting team members to bring their whole selves to work.


A Culture of Wellness
What are you doing to promote a healthier workplace? It's easier (and more affordable) than you might think to encourage healthy habits. At FBS, they're constantly looking for ways to set employees up for success. Wellness often falls on the shoulders of employees, so FBS decided to start a program to bring wellness into the office.
As part of the wellness program, they have stand-up desks and optional, free health screenings. In the office kitchen, they have two fridges that are always stocked with healthy foods, beverages, and better-for-you snacks like yogurt, fresh fruit and vegetables, and sugar-free drinks. "We even have the option to convert a portion of your sick time into wellness hours," says Kim Prior. "It allows team members to take two hours to attend yoga class or go mountain biking. We value their mental health and want them to take time off for themselves."
Compassionate Grief Support
In the healthcare industry, workers are often treated like machines. As a result, many healthcare professionals experience burnout, creating problems for them at work and home. That's why Dr. Michael Fratkin started ResolutionCare, a Palliative Care Team that brings compassionate care to both patients and those providing the care. In this line of work, patients dying is part of the job — instead of ignoring it, Dr. Fratkin makes grief and honoring loss part of the culture.
The team starts their weekly, mandatory meeting with the passing of a candle and the opportunity to remember those who have died by writing their name in a book. There's also an altar in their office with artifacts representing patients they've cared for, and a beautiful Manzanita branch sculpture with river rocks hanging from it, each representing someone who died under their care. "We ring a Tibetan prayer bowl and share memories of recently departed patients at every meeting," says Dr. Fratkin. "It's important for us to have an open environment and a sacred space to check in on what's really going on at the human level."
Babies at Work
Caring for employees in the totality of their lives means considering their family members, too. W.S. Badger was already a family-friendly workplace, but when founder Bill Whyte's daughters, Rebecca Hamilton and Emily Schwerin-Whyte, took over as Co-CEOs they decided to take it to the next level. "We went around to our employees and asked what mattered to them, and then made policies to support them," says Rebecca. "We believe that children are the responsibility of the community and the business; they are not just the responsibility of the parents."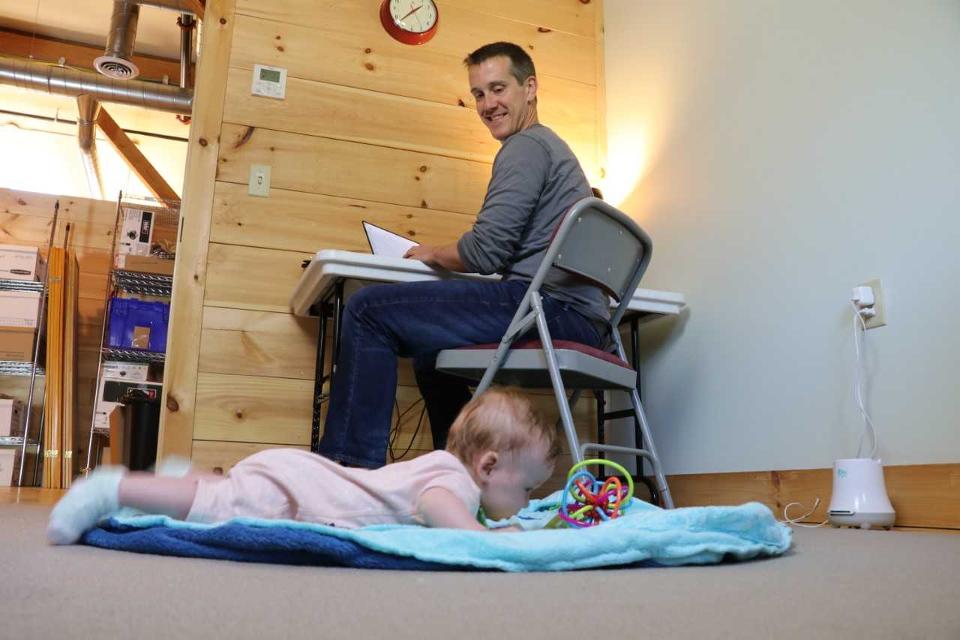 Today, Badger Balm actively supports families instead of just working around them. The business has a babies-at-work program, its own full-day, affordable childcare center, paid family leave, and care reimbursement for parents of school-aged children. "When people are ready to have children, we work with each individual to design a plan for what support the family will need," says Rebecca. "And actually, we've found that babies in the work environment is very good for morale."

Purpose-driven businesses are committed to caring for employees in the totality of their lives, even if that means passing up some growth opportunities along the way. In exchange, you'll have a healthier, happier workplace that improves the lives of your team members and makes the world a better place.