Congrats, Y'All! A Reflection on the 2022 Leadership Academy Graduation Trip

This year saw the fourth class of Small Giants Leadership Academy participants. Over the course of 12 months together these leaders built relationships, developed both hard and soft skills, and honed their own personal identity as a leader. We recently celebrated these leaders, and all of the hard work they put into receiving their Small Giants Leader certificates, by meeting up in Dallas, Texas for their graduation trip.
While there's no way to replicate the sense of community and positivity that was created during those several days in the Lone Star State, it's worth reflecting on the themes and learnings from the trip, and why a cohort learning experience can be so crucial along someone's purpose-driven leadership journey.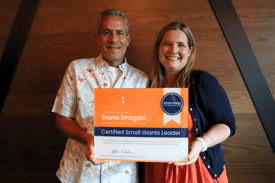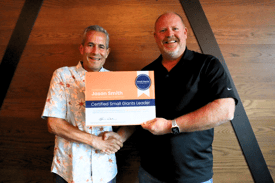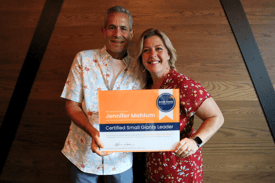 Stealing (nicely) can be a good thing
While in Dallas, we visited two Small Giants organizations: Text-Em-All, a mass messaging company with heart, and Venturity Financial Partners, an accounting firm with personality. The newest class of Leadership Academy graduates were able to absorb many methods, best practices, and even cultural decor ideas, from the two offices. And leaders from both of these host organizations volunteered one of the secrets to a great business: R&D, aka, rip off and duplicate.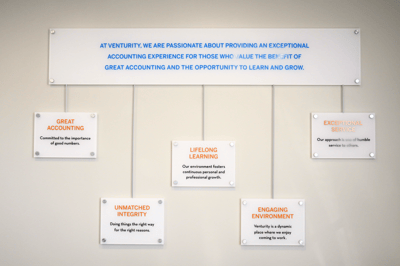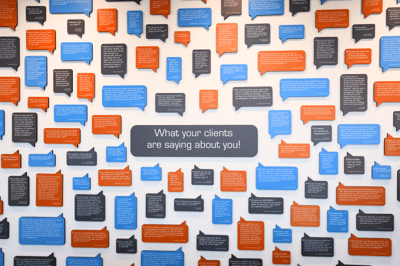 Imitation is the highest form of flattery, right? And one of the greatest benefits to being included in a group of like-hearted leaders and organizations like the Small Giants Community is sharing ideas, insights, and best practices. Rather than trying to come up with original ideas for every problem that may arise, Small Giants leaders are great at sharing things that have worked for them (and, equally important, the things that have failed). The key is to identify what solution resonates with you, and tweak it to fit your company's culture, structure, and values.
Participants in the Leadership Academy have essentially been doing this throughout their year of learning; not only do they learn from our facilitators during our monthly virtual calls, but they also share what has worked in their own companies with the group. During our graduation trip, this concept of rip off and duplicate was heightened by being in-person with these leaders in their work spaces. Sometimes, seeing is believing, and getting a hands-on experience at a Small Giants company can make all the difference (anybody who has been to Text-Em-All's colorful, comfy office with more kinds of lighting than an arcade will know this to be true).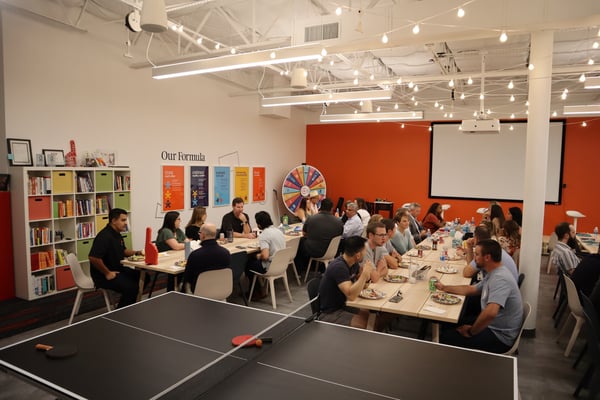 Collaboration is key
Collaboration is an integral part of any Small Giants culture, where the people and values are a top priority in the day-to-day of the business. This is also baked into the Leadership Academy experience: as a cohort, participants are encouraged to lean on each other and the Small Giants team to ensure that they get as much out of the year as possible.
A running theme we heard during our graduation trip, both from our host companies as well as our graduates, is that part of being a leader is having the confidence to lift up your employees and give them a voice. Brad Herrmann, one of the founders of Text-Em-All, mentioned that he can't remember the last time he made an executive decision for the company without discussing it first with the team. This is emphasized in their problem-solving process. And Chris McKee, founder of Venturity, got vulnerable with us by admitting he wasn't always a Small Giants leader: he first started out as a command-and-control leader, as is typical of the accounting industry. But when he discovered the Small Giants Community, he felt that he was given permission to be the kind of leader he always wanted to be. Namely, one that welcomes and celebrates the ideas and identity of each employee. Now, he and his team all keep each other accountable. And we think that Venturity (and Chris!) are all the better for it.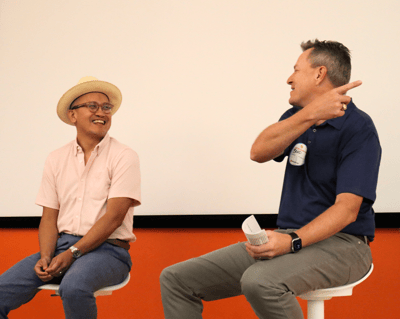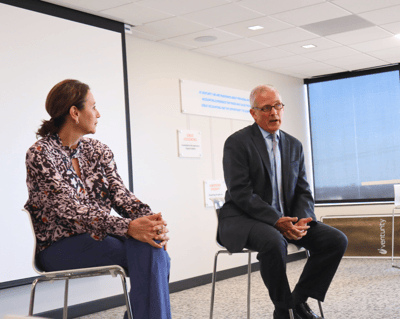 Your values are your compass
Hiring, firing, problem-solving, even designing your office space - when done right, everything your company does should trace back to the values.
Allowing your values to guide who you involve in the business ensures alignment at a core level, and can help to hone in on the best solution when a challenge emerges that feels overwhelming. In other words, your values are more than just words on a wall (but you should still put them on the wall - preferably in neon lights!), they're your compass.
But how do you discover your organization's true values? At Text-Em-All, they went through a collaborative process to narrow their values down to the top three. They did so by recounting stories that applied to each value, and the three with the most stories came out on top. The winners were compassion, authenticity, and shared excellence. By sharing stories in which the values were lived out concretely by employees, it was clear to see what mattered most to the DNA of the company.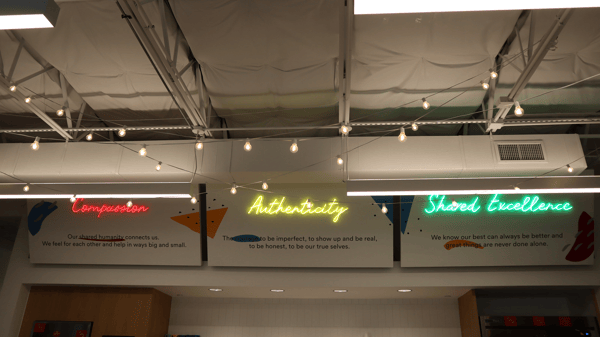 Every day's a school day
The Small Giants Leadership Academy wouldn't exist without the belief that learning is never over. Great leaders know that they don't know everything. We hope that all of our graduates gained some new practical knowledge, as well as inspiration, from our trip to Texas.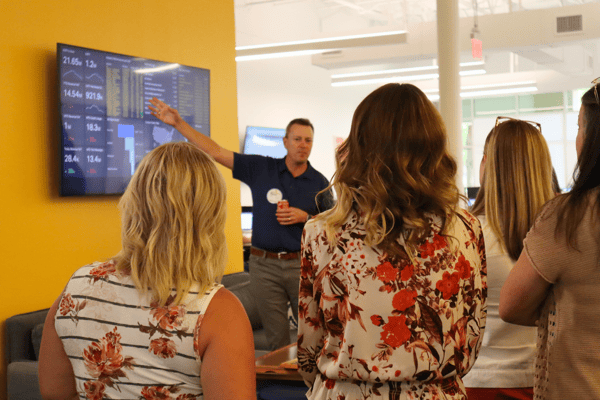 Want to dig into some leadership learning for yourself? Here's a list of informative books that came up during our trip:
The Five Dysfunctions of a Team by Pat Lencioni
Rocket Fuel by Gino Wickman and Mark C. Winters
Hire with Your Head by Lou Adler
Who by Geoff Smart and Randy Street
Playing to Win by A.G. Lafley and Roger L. Martin
Time to turn those tassels
We'd like to extend a big ole Texas thank you to Text-Em-All and Venturity for helping make our graduation trip so memorable. And thank you to the Leadership Academy Class of 2022 for bringing their authentic selves to the experience. The Small Giants team has loved seeing the growth of the cohorts throughout the year, both as a collective and as individual leaders.
Good luck to the newest group of Small Giants certified leaders - we can't wait to see all of the great things you'll do!