8 Things You Must Do Within an Employee's First 3 Months
Everyone knows that onboarding is important, but there's more research than ever drawing a straight line between the strength of an onboarding program and employee turnover.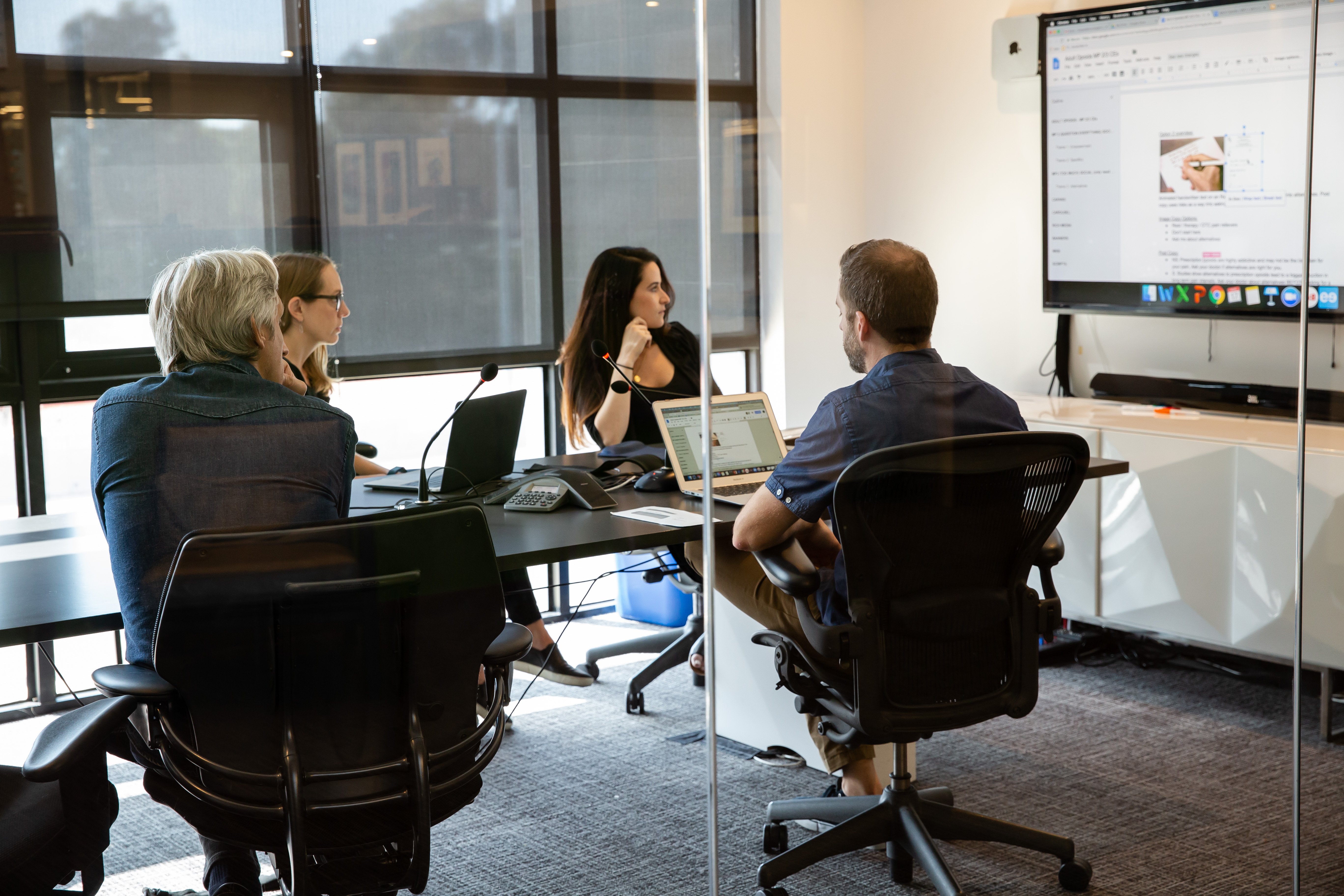 Photo courtesy of Rescue Agency
With 20% of employee turnover happening in the first 90 days, onboarding is an important tool for engaging and retaining top talent. And while there's no one way to approach onboarding, there are best practices that can strengthen your program and protect your organization against a revolving door of new hires.
Here's your checklist for 8 things you must do within an employee's first three months.
1. Pre-onboarding

Instead of waiting until a new hire's first day to complete paperwork, many organizations are now
getting started with onboarding
ahead of time.
At Rescue Agency, Executive Vice President Connor Lynch is passionate about making onboarding a seamless, enjoyable experience. Rescue's HR team reaches out in advance to set new hires up with the appropriate documents before their first day.
HR also works with a new hire's internal team to pull together the resources they'll need to be successful. They receive information on the company and its culture, access to the tools they'll be using, and a clear schedule for their first day. By the time their start date rolls around, they have everything they need to have a more meaningful first day than simply sitting at a desk filling out forms.
20% of employee turnover happens in the first 90 days.
2. Create a scorecard
Candidate scorecards are often used during the hiring process
as a standardized interview guide. If you're not already using scorecards, it's a good idea to create them for new hires to help set clear expectations.
As Emily Tetto, Director of Talent and Culture at Acceleration Partners (AP) explains, you can look to the original job description as a blueprint for what success looks like in this role. What are their five most important responsibilities? What are some role-specific KPIs? When you write job descriptions based on outcomes and performance instead of experience, it helps new team members understand exactly how success will be measured as they progress in the role. It also gives you a blueprint to build a scorecard that will guide performance reviews when new hires reach the six-month and one-year marks.
"You can look right back to the job description or scorecard and measure their success," says Tetto. "If they're not quite there, you have something concrete to point to. 'This is what we said success will look like, and you're not on that path.'"
Have meetings scheduled and on your new employee's calendar by their first day to ensure they have a clear roadmap for what's ahead.
3. Build relationships across the organization

Just say no to organizational silos. An employee's first three months are prime time for setting up meetings that introduce them to individuals outside of their own department.
At Rescue Agency, supervisors arrange meetings for a new hire with people from across the organization to share information and build relationships. The goal of these meetings is twofold: first, to expose the person to multiple perspectives, and second, to get them fired up about their work. Pro tip: have meetings scheduled and on their calendar by their first day to ensure they have a clear roadmap for what's ahead.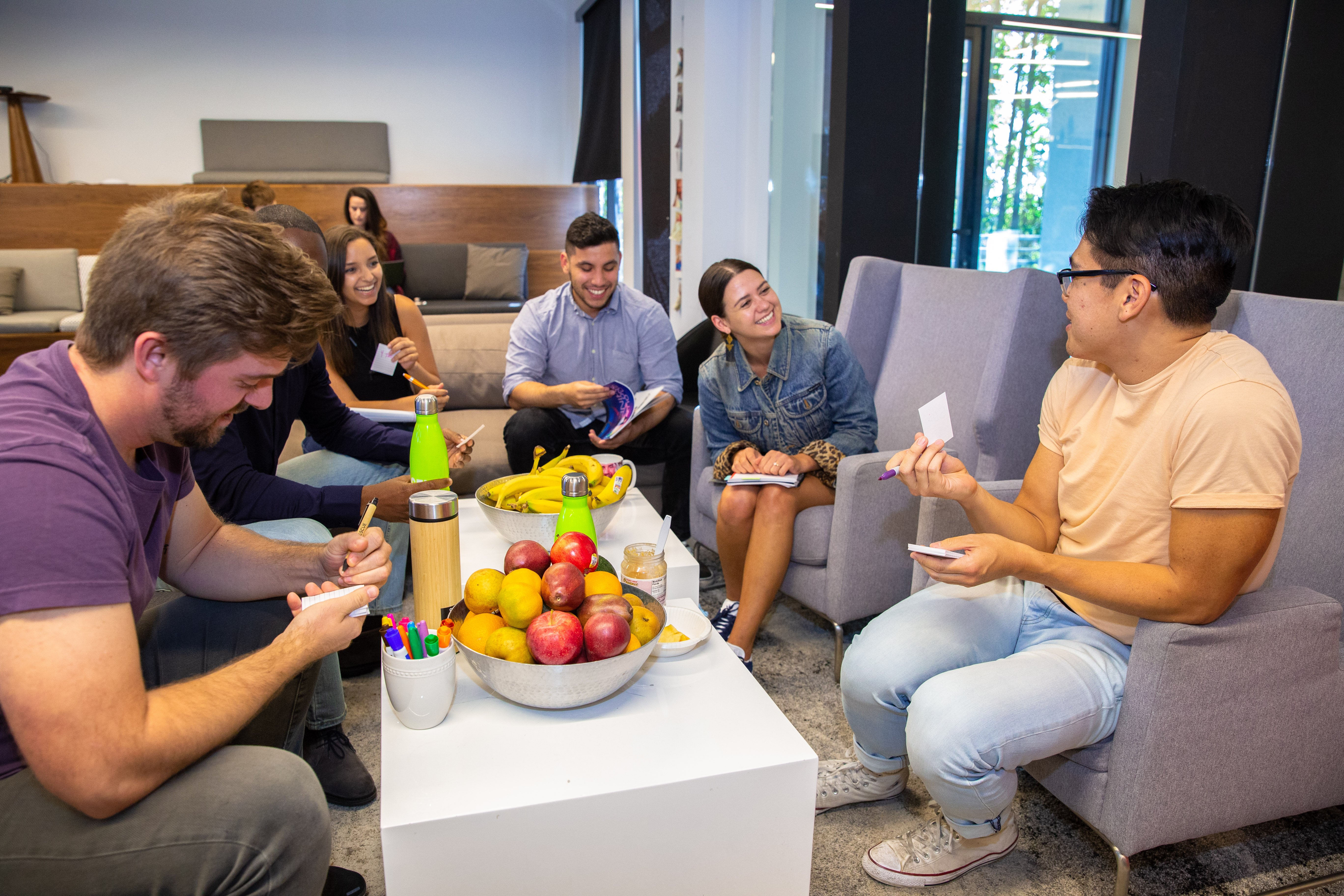 Photo courtesy of Rescue Agency
4. Cultural onboarding through stories

You've done the work of building a great culture — how do you meaningfully integrate new hires into the fold?
At Call-Em-All, cultural onboarding is rooted in physical, real-world interactions. Every new hire — from interns to leadership — receives a culture storytelling module to help them connect with important company milestones even though it was before their time with the company.
"We identify the people that participated in that cultural event and ask that they spend face-to-face time talking with them and learning what it meant," says Sabrina White, Director of Customer Experience. For example, a new hire might grab someone who was at the workshop where they wrote the company vision and talk about what they've achieved since then. "The idea is to build connections while also passing down the stories that make us who we are."
5. Administer personality assessments

When you hire a new team member, the first three months are really about getting to know who they are. What's the most effective way to communicate with them? What are they like to work with?
You can deepen your knowledge about a new team member by administering workplace assessments, like the DiSC Workplace profile. Rescue Agency generates a report that compares the new team member's workplace priorities and preferences to that of their supervisor, teammates, and peers. That way, employees can avoid some of the early pitfalls of getting to know teammates, and it helps supervisors build more effective teams.
There's also the CliftonStrengths Assessment, a strengths-based approach to management that uses a comprehensive assessment to identify your unique set of 34 natural talents. You can empower employees to celebrate their strengths by publicly sharing assessment results. At Life's Abundance, CEO Lester Thornhill gives every employee a plaque for their desk that lists their top five 'superpowers.'
6. Assign new hires a mentor or buddy

There's a reason the buddy system has never gone out of style, and workplaces are no exception. The Human Capital Institute has found that
buddy systems boost new hire proficiency by 87 percent
, and it can help increase retention.
Buddy programs vary from company to company, but the most effective ones rely on mentors that are enthusiastic, influential volunteers. Rescue's buddy program is called Rescue Rangers, and each Rescue Ranger is charged with integrating a new hire into the company's social ecosystem. Their mentor is always someone from a different department who holds the same or a similar position as them. This approach gets new hires interacting with someone they wouldn't normally see on a day-to-day basis.
Buddy systems boost new hire proficiency by 87 percent.
7. Give (and receive) feedback

Don't wait until the annual review to start giving feedback. After the initial onboarding is completed, it's a great time for feedback — on how
you're
doing. Reverse the direction of traditional feedback and invite new hires to share thoughts on what they've learned, what they're still missing, and what you could do better.
At Rescue Agency, someone from HR reaches out to new hires on a weekly basis throughout onboarding to garner feedback. Especially because new hires might not feel comfortable approaching supervisors with feedback just yet, it's important to have multiple channels of communication. Plus, you're likely to pick up a few tips along the way to improve your onboarding program for future team members.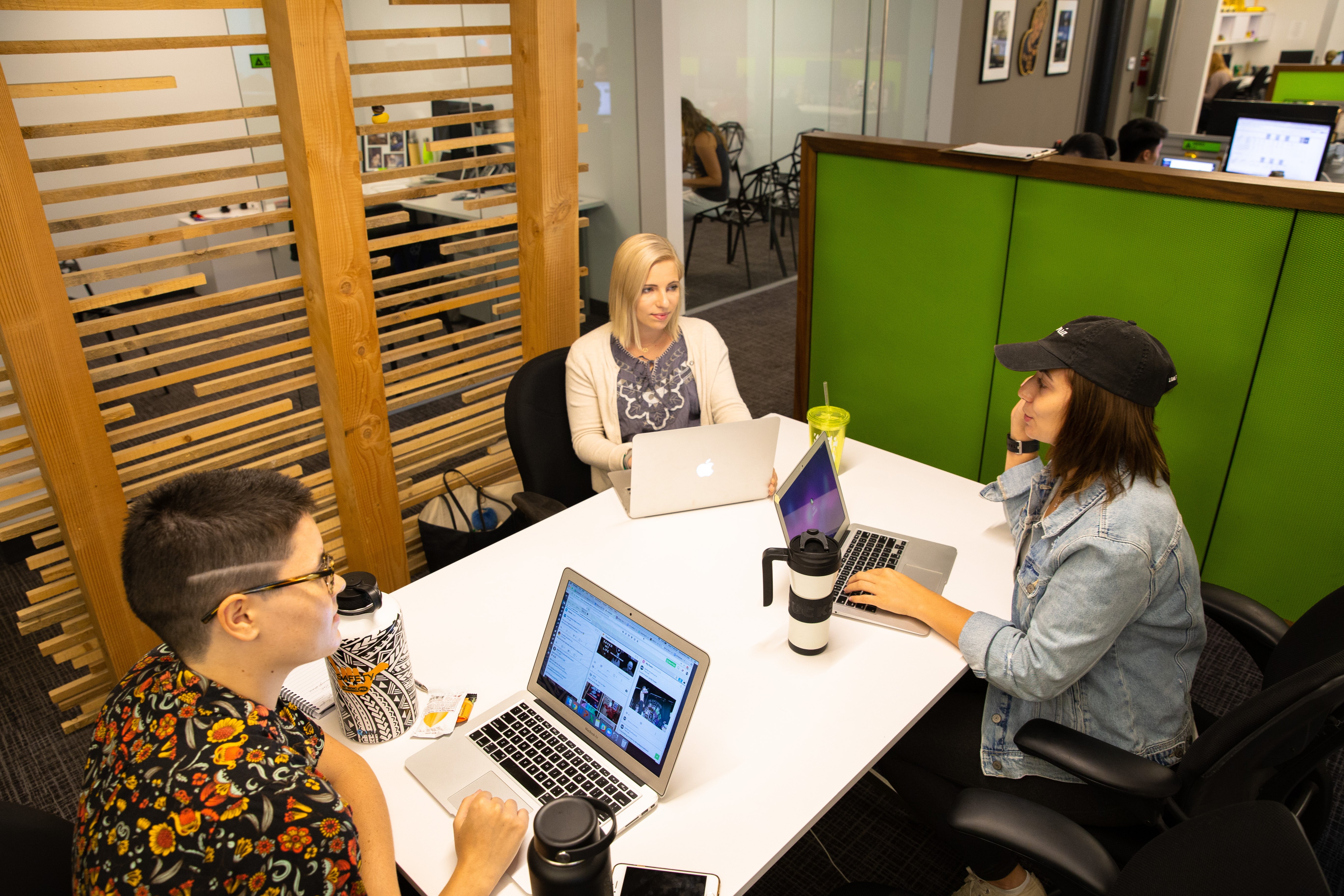 Photo courtesy of Rescue Agency
8. Check in after six months

By the six-month mark, your new team member is probably settled in and starting to do big things. But your job isn't over quite yet.
Essential Ingredients
decided to roll out onboarding in two phases: initial onboarding for the role, operations, and culture, plus a six-month check-in that essentially revisits every aspect of the initial onboarding.
"As we grow and start hiring people from other companies, there's an element of corporate culture PTSD," says Kris Maynard, Founder & CEO of Essential Ingredients. "If they've had bad experiences, they're distrusting and skeptical. It can feel like taking in a stray dog, and it takes time for people to settle in and realize that it really can be this good."
Checking in after six months can give both team members and supervisors a new perspective. "It's a deeper process this time around," says Kris. "They've had the chance to swim around in the soup and spend time with their sherpa (our interpretation of mentorship) getting to know what we're really about. At that point, we usually find that the student becomes the teacher."
With this 8-point checklist, your onboarding process just went from good to great. A thoughtful, comprehensive approach to welcoming new team members will help you boost retention and improve engagement, all while creating a culture that your new employees will rave about.


---

Inspired by these tips from purpose-driven business leaders?
There's more to learn! The Small Giants Leadership Academy is a one-year certification program that consists of virtual learning sessions with expert leaders and coaches, an extensive resource library, and on-the-ground meetups with your cohort.