The Small Giants 2022 Gift Guide

The holidays are fast approaching, which means it's also time to shop for presents! This year, feel good about your purchases by supporting purpose-driven companies.
When you support Small Giants companies, you're using your dollar to promote good business practices. Not only that, Small Giants companies are behind some amazing products that make great gifts you can feel good about.
Here's a quick roundup of some of 2022's best gifts from Small Giants companies. (Psst! Did you support a Small Giants company this holiday season? Post a picture on social media and tag us!)

Food and Drink
McCrea's Candies
Based In: Massachusetts
The Caramels Advent Calendar features 12 of McCrea's delicious, handcrafted caramels against a charming backdrop of woodland creatures and a bustling holiday shopping scene painted by a New Hampshire artist. Explore the rest of the site for even more sweet treats.
Kingston Family Vineyards
Based in: Chile
Say thank you to someone who's made your year all the better with The Gratitude Set, which contains a red, a white, and a rose bottle. Something for everybody!
To learn more about the Kingston Family Vineyards story, listen to Courtney Kingston's guest appearance on the Growing With Purpose Podcast.
Kiolbassa Smoked Meats
Based in: Texas
For the meat lovers in your life, you can trust Kiolbassa, a family business that has hand-crafted sausage since 1949. Check out their website to view their tantalizing selection of sausages and bacon. Or, if you need some inspiration for that holiday meal you're hosting, they have a whole page of recipes!
Good Cakes and Bakes
Based in: Michigan
There are so many good cakes and bakes to choose from at this Detroit-based, community-minded bakery that ships nationwide. We recommend the Layer Cake of the Month, but why stop there? Plus, they have vegan options!
Askinosie Chocolate
Based in: Missouri
Bean-to-bar chocolate on a mission, with a father-daughter duo at the helm. Askinosie's Chocolate Tasting Kit contains everything you need to host your own virtual tasting party or have fun learning to taste chocolate like a professional. The kit contains four of its most popular chocolate bars, a tasting placemat, and a flavor wheel. Their website is also home to some mouth-watering recipes!
To learn more about the Askinosie Chocolate story, listen to Shawn Askinosie's guest appearance on the Growing With Purpose Podcast.
Zingerman's Mail Order
Based in: Michigan
Enjoy treats from one of the most famous delicatessens in the country at home with the Zingerman's Meat and Cheese Gift.
To learn more about the Zingerman story, listen to Ari Weinzweig's guest appearance on the Growing With Purpose Podcast.
House of Pure Vin
Based in: Michigan
Want to impress the host of Christmas dinner with your spectacular wine selection, but don't know where to start? Head over to House of Pure Vin's Sommelier & Staff Favorites shop section for great wines at all price points.
Clase Azul
Based in: Mexico
A gift that's beautiful inside and out, explore Class Azul's selection of craft tequila that comes in artisan-made decanters.
Odell Brewing
Based in: Colorado
Looking for a craft beer that takes community spirit to the next level? Then check out Odell Brewing. They've been creating delicious beverages since 1989, and partner with local community organizations to make a positive impact. You can only purchase their drinks in Colorado, which makes them all the more special.
Last Mile Cafe
Based in: Michigan
For the caffeine addict in your life, look no further than Last Mile Cafe. Their goal is to make the coffee industry more sustainable, equitable, and inclusive, without compromising on taste.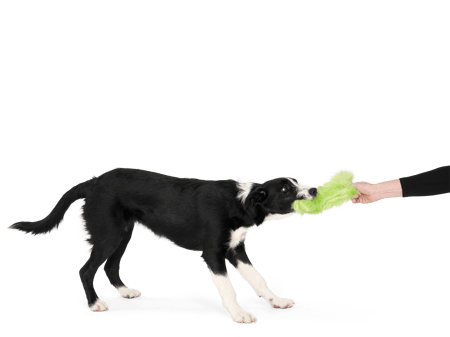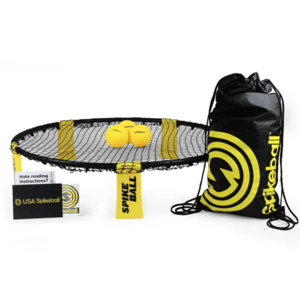 Kids and Family
Spikeball
Based in: Illinois
Some say that if volleyball and foursquare had a baby, it'd be named Spikeball. Give the kid in your life (or kid at heart!) a Spikeball 3-ball set to get them started on this addictive, fun game.


Barefoot Books
Based in: England/ Massachusetts
Give a child in your life the gift of reading in the form of joyous, diverse books. The Barefoot Book Box Subscription delivers award-winning books and activities for children ages 0-9 years every month.
West Paw
Based in: Montana
West Paw crafts American-made pet gifts, from durable dog toys made in the USA to single-ingredient healthy treats your dog will love. They're also a certified B Corp™, so you know you're giving your pup only the best.
Emagine Entertainment
Based in: Michigan
Sometimes, the best gift is an experience. So, if you have a movie buff living in the Midwest, give them an Emagine Entertainment gift card so they can enjoy a night out at a luxury cinema! With local beers on draft and an enthusiasm for collaborating with local community organizations, Emagine strives to make each of their theaters a quality experience unique to your neighborhood.

Home and Office
Heath Ceramics
Based in: California
Since 1948, this California-based business has been thoughtfully crafting American-made goods for your home. There are endless beautiful items to choose from — our favorite right now is the earthy-colored functional art in the Winter Season Collection.
Uncommon Goods
Based in: New York
Uncommon Goods offers remarkable designs by independent makers, and they do it with a positive impact on both people and planet. Browse their holiday gift guides for items that you won't find anywhere else, like this Personalized Mixtape Doormat.
To learn more about the Uncommon Goods story, listen to David Bolotsky's guest appearance on the Growing With Purpose Podcast.
Motawi Tileworks
Based in: Michigan
If you don't already know Motawi Tileworks, do yourself a favor and check out this Ann-Arbor based distinctive ceramics maker. The Snowscape polychrome tile makes a beautiful gift to celebrate the season.
Flowers for Dreams
Based in: Illinois
If you live in the Midwest, Flowers for Dreams is your new go-to for delivering locally-crafted flowers, plants, and goods to your loved ones. Bonus: every delivery benefits a local charity. Flowers for Dreams' Monthly flower delivery subscription is a great year-round gift!
Goulet Pens
Based in: Virginia
Goulet Pens is a company for pen enthusiasts, and they're on a mission to prove business can be personal. Gift the wordsmith in your life a pen and notebook set they'll love, like the Come Sail Away Set which includes a pen, inks, and a notebook.
Consuela Bags
Based in: Texas
Consuela is more than just a pretty face: this company empowers women - both the artists behind the accessories and the bag owners - to live life joyfully and with impact. Start with their Bestsellers and enjoy the eye candy - we couldn't choose just one favorite!
To learn more about the Consuela story, listen to Conni Reed's guest appearance on the Growing With Purpose Podcast.
StickerGiant
Based in: Colorado
Do you know someone who's starting their own business or brand, or who just really likes stickers? Look no further than StickerGiant, a company with great values to match their bright, durable stickers and labels. They even have a helpful Resource Center to guide you on the best ways to bring your design ideas to life.
Shannon Cohen, Inc.
Based in: Michigan
We all could use a little pep talk from time to time. With the Tough Skin, Soft Heart product line from Shannon Cohen, Inc., you can gift inspiration to someone in the form of stylish journals, mugs, stickers, and cards. Shannon Cohen aims to uplift women leaders and create more equitable, inclusive, and conversational spaces in business.

Personal Care
Badger Balm
Based in: New Hampshire
For parents-to-be and new parents, quality care products are top priority. Badger Balm's Essential Baby Gift Set is packed with all of the organic baby care gifts new parents will need to have handy. They also have plenty of amazing products for adults!
Arsenal of Clean
Based in: Michigan
The Detroit Bus Company is behind the new Detroit-made sanitizers and cleaning supplies company, Arsenal of Clean. Every cleaning product you buy gifts one to a family in need.
Life's Abundance
Based in: Florida
Clean living products for you and your four-legged friend. Life's Abundance offers an array of environmentally-conscious gifts for you (like skin care products) and your pets — including gift baskets of treats and toys they'll love.
To learn more about the Life's Abundance story, listen to Lester Thornhill's guest appearance on the Growing With Purpose Podcast.
The Handmade Soap Company
Based in: Ireland
The truth is in the name: all of these products are handmade with only the finest, sustainable ingredients. Try their signature soaps, or elevate any home's aroma with candles, diffusers, and room mists. Smell that? That's a great purchase you just made.